Your electric and hybrid car questions answered
We're here to help! Send us your questions about hybrid, plug-in hybrid and electric cars and we'll do our best to answer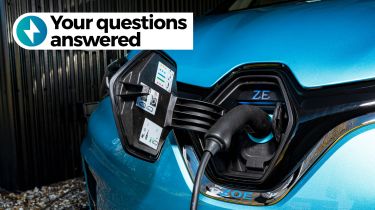 Whether you're considering buying your first hybrid car, or you're a devotee of the zero-emissions lifestyle, you might still have plenty of questions when it comes to charging, ownership or even the differences between each type of electric vehicle.
But don't worry, we've got you covered. It doesn't matter if you're looking to find out how to choose the best home charger, how home wallbox charger sharing works or wondering just how fast 'rapid charging' is – we're here to help.
On this page you'll also find our complete guides to charging networks like IONITY, BP Pulse, char.gy, InstaVolt, Gridserve's Electric Highway and the Tesla Supercharger network, and even where to find your nearest hydrogen refuelling station.
Here are some of the questions we get asked most often:
How much is the Benefit-in-Kind company-car tax on an electric car?
The big question for company-car drivers looking to make the switch to electric.
Electric cars vs hybrid cars vs plug-in hybrids
What are the differences between the three main types of electrified car – and which one is right for you?
How to find electric-car charging points: Zap-Map
Zap-Map is the go-to tool for electric-car drivers looking for charging points near them.
What is fast charging? What is rapid charging? What is ultra-rapid charging?
If you're looking to make longer journeys in an electric car, then you're going to want to take advantage of the UK's vast array of fast and rapid charging options.
More frequently asked questions:
Just scroll down to see all the electric and hybrid car questions we've answered...
More on Your questions answered