Complete guide to the BP Pulse (formerly Polar Plus) charging network
Here's how to charge your electric or plug-in hybrid car on the BP Pulse public charging network (which was formerly known as Polar Plus)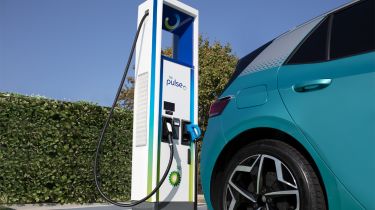 It's not uncommon to find electric-car chargers at petrol stations – a number are operated by spin-offs from legacy oil companies, in fact. One such company is BP Pulse (formally called Polar Plus), which operates a network of more than 8,500 chargers at fuel stations and other locations across the UK.
That figure includes more than 3,200 rapid and ultra-rapid chargers, all of which can be found via a live map on the BP Pulse website. There's also a dedicated app for smartphone users, and preferential rates for subscribers – with available discounts of up to 20%.
BP Pulse claims to have delivered over 35 million charging sessions, enabling over 200 million zero-emission miles. It plans to triple the number of chargers on its network by 2030 as the UK approaches the ban on sales of new petrol and diesel-powered vehicles.
Having recently stopped selling its home wallboxes to the public – in favour of larger, more lucrative fleet contracts – the business looks to now be focusing much of its national rapid-charging infrastructure in the same direction. In 2021, BP Pulse opened a fleet charging hub in Q-Park car park on Park Lane in London, before finishing a similar setup near Gatwick, aiming to serve private hire drivers dropping or collecting passengers at the airport.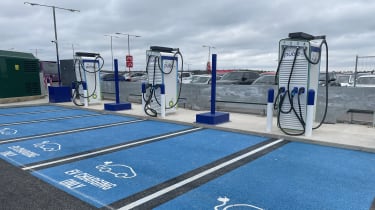 Further to this, BP Pulse has a partnership with taxi firm Addison Lee to give its fleet of over 400 electric cars access to these hubs and the other 3,000+ rapid charging points across its network. BP has promised a further 900 charge points at 70 M&S stores by the end of 2024, too.
BP Pulse membership and charges
If you're a regular user and want the cheapest rates at BP Pulse chargers, you can become a subscriber for £7.85 per month. There's no fixed-term contract and you can cancel at any time. After you've signed up, you get an RFID card or fob in the post. You simply park up, plug in and tap this on the charger to begin charging.
Currently, if you download the BP Pulse app, register and upgrade to a full membership you're eligible for one month free subscription, and up to £45 credit to use on the network.
As of August 2023, prices for subscribers start from 44p per kWh at BP's slowest 7-22kW AC chargers. It costs subscribers 63p per kWh (up from 55p previously) to use one of the network's 43kW AC or 50kW DC rapid chargers, while the fastest ultra-rapid chargers that offer 150kW+ charging speeds are now priced at 69p per kWh for subscribers.
If you're not going to be using BP Pulse chargers regularly, it's still worth becoming a 'registered user'. It doesn't cost anything but lets you charge at 59p per kWh for the 7-22kW AC chargers, or 77p per kWh for the 43kW/50kW rapid chargers. The fastest 150kW+ points now cost 83p per kWh for pay-as-you-go members.
If you don't take out a subscription or become a registered user, you can use contactless payment on the network's 50kW rapid and 150kW+ ultra-rapid chargers, which cost 79p or 85p per kWh respectively. If you find one of BP Pulse's slower charging points fitted with a contactless payment reader it'll still cost you 59p per kWh to use without a subscription or membership.
The only additional fee is a £10 per hour overstay fee that applies to anyone charging for over 90 minutes on BP Pulse's 50kW or 150kW rapid chargers. If you're topping up at a BP site with a Wild Bean cafe, you can also get half-price hot drinks while you charge.
New electric cars coming in 2023 and beyond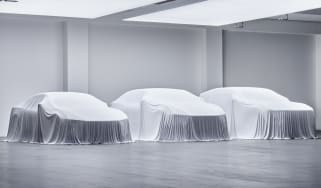 New electric cars coming in 2023 and beyond
With electric cars making up an ever-increasing proportion of sales, the industry is working flat out to launch new models – here's what's on the way …
Volvo EX30 electric SUV: prices, specs and ride review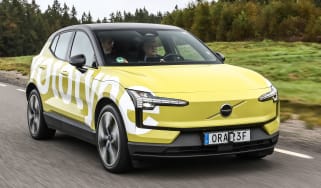 Volvo EX30 electric SUV: prices, specs and ride review
We ride shotgun in Volvo's smallest electric car, which is set to undercut rivals like the Kia Niro EV
"Everyone wins in the switch to EVs. We must hold our nerve on the 2030 ICE ban"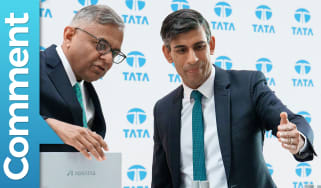 "Everyone wins in the switch to EVs. We must hold our nerve on the 2030 ICE ban"
DrivingElectric's Tom Jervis thinks the government's rollback on the 2030 petrol and diesel ban is a blunder that could kill EV consumer confidence