Complete guide to the BP Pulse (formerly Polar Plus) charging network
Here's how to charge your electric or plug-in hybrid car on the BP Pulse public charging network (which was formerly known as Polar Plus)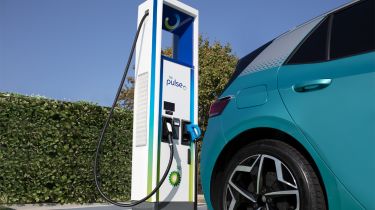 The BP Pulse charging network – which used to be known as the Polar Plus network before a December 2020 rebrand – consists of more than 9,000 charging points across the UK, including more than 3,000 rapid and ultra-rapid chargers.
A live map of the BP Pulse network showing the status of all its chargers can be viewed on the company's website. There's also a dedicated app for smartphone users. BP Pulse plans to triple the number of chargers on its network by 2030 as the UK approaches the ban on sales of new petrol and diesel-powered vehicles.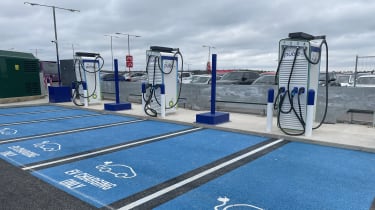 At the end of 2021, BP Pulse operated over 400 'ultra-rapid' 150kW points across the UK. The first was revealed in June 2019, with installations rolling out at BP forecourts from August that year. Early 2022 saw the opening of a BP Pulse hub in Gatwick Airport's Q-Park car park (above) aimed at private-hire drivers.
In March 2021, the firm announced new charging hubs (below), similar to the Gridserve facility in Braintree, Essex. These will offer 24 charging points and 300kW charging speeds at "high-traffic locations" alongside the UK motorway network. The exact locations of these hubs have yet to be confirmed.
The company also operates fleet charging hubs, including one on Park Lane in London that features 22 50kW rapid chargers. In October 2022, BP Pulse announced a new partnership with taxi firm Addison Lee to give its fleet of over 400 electric cars access to these hubs and the other 3,000 rapid charging points across its network.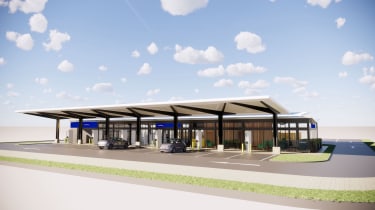 BP Pulse membership and charges
If you're a regular user and want the cheapest rates at BP Pulse chargers, you can become a subscriber for £7.85 per month. There's no fixed-term contract and you can cancel at any time. After you've signed up, you get an RFID card or fob in the post. You simply park up, plug in and tap this on the charger to begin charging.
Currently, if you download the BP Pulse app, register and upgrade to a full membership you're eligible for one month free subscription, followed by £9 account credit every month for five months, totalling more than £52 off your charging sessions on the network
As of November 2022, prices for subscribers start from 44p per kWh at AC chargers that provide speeds of up to 22kW. The network's 43kW AC and 50kW DC rapid chargers cost 55p per kWh to use, while the DC ultra-rapid chargers that offer 150kW+ speeds cost 65p per kWh.
If you're not going to be using BP Pulse chargers regularly, it's still worth becoming a 'registered user' (which doesn't cost anything). This lets you charge at 57p per kWh for the 22kW AC chargers, 67p per kWh for the rapid chargers and 77p per kWh for the ultra-rapid chargers.
If you don't take out a subscription or become a registered user, you can use contactless payment on the network's 50kW rapid and 150kW+ ultra-rapid chargers, which cost 69p and 79p per kWh respectively. If you find one of BP Pulse's slower charging points fitted with a contactless payment reader it'll cost you 57p per kWh to use without a subscription or membership.
Following four price increases in 2022, users are now paying an average of 43% more than at the beginning of the year, with the largest effects for those who regularly use the network's ultra-rapid chargers.
The only additional fee is a £10 per hour overstay fee that applies to anyone charging for over 90 minutes on BP Pulse's 50kW or 150kW rapid chargers.
New Abarth 500e electric hot hatch revealed in full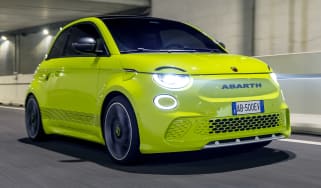 New Abarth 500e electric hot hatch revealed in full
The hot version of Fiat's electric city car does 0-62mph in seven seconds, and will be offered as a hatchback and convertible
Will an electric car work in the winter?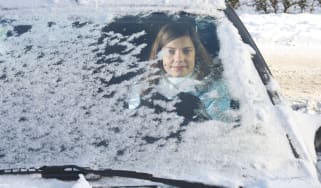 Will an electric car work in the winter?
Worried about a cold snap immobilising your electric car? Here, we explain how cold weather affects electric vehicles
Tethered or untethered home charger?
Tethered or untethered home charger?
All the pros and cons of home wallbox chargers with either tethered or untethered cables