About Us
If you're choosing an electric, hybrid or plug-in hybrid car, DrivingElectric is here to help you every step of the way
DrivingElectric celebrates the most efficient cars money can buy, giving you the clear and concise facts you need to help you go electric. We deliver our car reviews, advice and news in the simplest way possible, avoiding jargon and focusing on the facts.
And unlike other websites, we'll tell you if an electric, hybrid or plug-in hybrid car isn't for you – and point you in the direction of the very best alternatives.
Electric car reviews
We cut through the myths you might find elsewhere to ensure our car reviews deliver the information that matters. From range and charging times to running costs and practicality, our in-depth reviews leave no stone unturned, covering every model available to buy new in the UK today.
Our reviews are continually updated with information on prices and specification and how the latest models compare to the best-in-class. It's not just words and pictures, either. Our growing library of video reviews will cover the entire market, making it easier for you to make a fully informed choice.
Electric car advice
New to the world of electric – and electrified – cars? We'll explain everything about them, from how to charge your electric car's battery and choosing the right home-charging system, right through to helping you generate your own energy through solar panels – all delivered in DrivingElectric's clear and concise style.
And if you can't find the answer you're looking for, e-mail hello@drivingelectric.com and our team of experts will be in touch. Or you can reach us on social media: we have Twitter, Facebook and YouTube channels.
Best electric cars
Need a quick, decisive view of the best cars out there? Our wide range of Best Cars features can help. By analysing thousands of questions posed by real car buyers through leading search engines, we're able to answer the most vital questions: what are the best cars out there?
Our Best Cars section covers areas such as best electric SUVs, best hybrid family cars, best electric vans and more. Whatever you're looking for, we deliver the only verdict you'll need.
We hope that DrivingElectric makes it easy to choose your next efficient car, but we're always looking to improve. So if you have any feedback, we'd be glad to hear it via the e-mail addresses on the Contact Us page.
Steve Fowler Editor-in-chief, DrivingElectric
Autovia Limited and/or members of its group are the owners or the licensees of all intellectual property rights in this website, and in the material published on it. Registered office: 31-32 Alfred Place, London, WC1E 7DP. Registered in England with company no. 13018565 and VAT no. GB 364 557962.
Complete guide to the Gridserve (formerly Ecotricity) Electric Highway charging network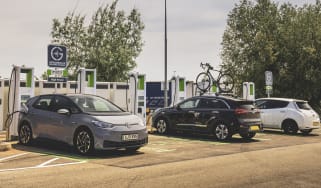 Complete guide to the Gridserve (formerly Ecotricity) Electric Highway charging network
Need to charge your electric vehicle on the Gridserve Electric Highway network? Here's how it works, how much it costs and how to pay
Top 10 best seven-seater electric and hybrid cars 2022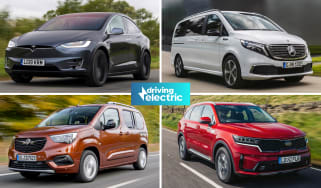 Top 10 best seven-seater electric and hybrid cars 2022
If the regular crop of electrified SUVs and family cars don't provide enough practicality for you, then take a closer look at the range of electric an…
Top 10 best electric cars 2022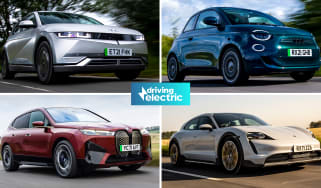 Top 10 best electric cars 2022
Here, we run through our favourite new electric cars that you can buy right now in the UK…