Trust DrivingElectric: reviews, news and expert advice on electric cars
If you're choosing an electric car, DrivingElectric is here to help you every step of the way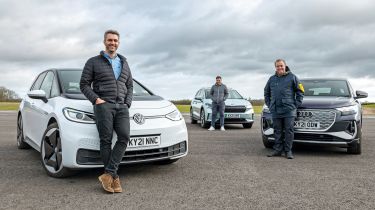 DrivingElectric celebrates the most efficient cars money can buy, giving you the clear and concise facts you need to help you go electric. We deliver our car reviews, advice and news in the simplest way possible, avoiding jargon and focusing on the facts.
And unlike other websites, we'll tell you if an electric or plug-in hybrid car isn't for you – and point you in the direction of the very best alternatives.
Why you can trust DrivingElectric
The DrivingElectric team lives and breathes electric cars, our expert road testers drive tens of thousands of miles in EVs every year to really get under the skin of every vehicle on the UK market. That experience feeds into the DrivingElectric verdicts where we help you pinpoint the best cars for your particular requirements and budget.
We drive electric cars every day so we also understand the issues and concerns faced by consumers in what is still a new sector for the car market to many people. Tax, insurance, reliability, charging, running costs, environmental impact we cover the whole electric car experience in simple to easy-to-understand terms.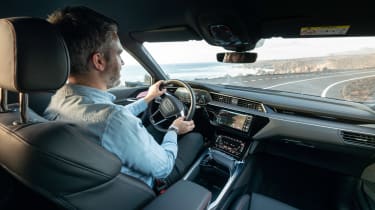 You can always trust us to give it to you straight. There are no blinkered EV evangelists here and we know that electric cars won't be for everyone just yet. What we also understand is the huge benefits that electric car technology brings and how both the cars themselves and the products and services supporting them are developing at a dramatic rate.
We want to help you find the right car; electric, plug-in hybrid or hybrid by giving you the knowledge to make the best decision. Then we want to make sure you get the absolute maximum out of owning and running it. We think you'll find everything you need to do all of that on the DrivingElectric website… 
Electric car reviews
We cut through the EV myths you might find elsewhere to ensure our car reviews deliver the information that matters. From range and charging times to running costs and practicality, our in-depth reviews leave no stone unturned, covering every model available to buy new in the UK today.
Our reviews are continually updated with information on prices and specification and how the latest models compare to the best-in-class. It's not just words and pictures, either. Our growing library of video reviews will cover the entire market, making it easier for you to make a fully informed choice.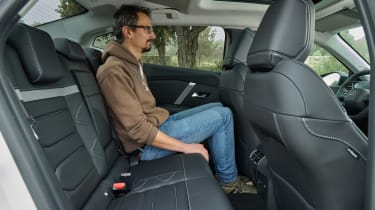 DrivingElectric can count some of the industry's most experienced car reviewers in its team, and across the wider editorial team at parent company Autovia. We get unrivalled access to the latest models, testing every new car on sale individually, back-to-back with key rivals and on long-term tests where our journalist actually live with the cars for months at a time.
You can rest assured that we go to great lengths to arrive at an accurate evaluation of every vehicle, then we appraise it regularly as the market evolves to make sure our reviews are always up to date.
We're focused on the aspects of each car that matter most to its target buyers so our review verdicts always contain analysis that's accurate and relevant to you.
Take a look at our latest car reviews here…   
Electric car advice
New to the world of electric – and electrified – cars? Our advice pages will explain everything about EVs, from how to charge your car's battery and choosing the right home-charging system, right through to helping you generate your own energy through solar panels – all delivered in DrivingElectric's clear and concise style.
Partnership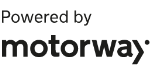 Need to sell your car?
Find your best offer from over 5,000+ dealers. It's that easy.
And if you can't find the answer you're looking for, e-mail hello@drivingelectric.com and our team of experts will be in touch. 
Take a look at our advice pages here…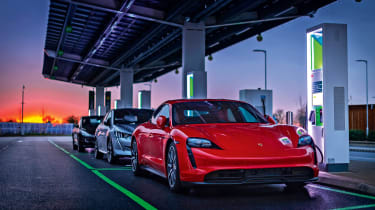 Best electric cars
Need a quick, decisive view of the best cars out there? Our wide range of Best Cars features can help. By analysing thousands of questions posed by real car buyers through leading search engines, we're able to answer the most vital questions: what are the best cars out there?
Our Best Cars section covers areas such as best electric SUVs, best hybrid family cars, best electric vans and more. Whatever you're looking for, we deliver the only verdict you'll need.
We hope that DrivingElectric makes it easy to choose your next efficient car, but we're always looking to improve. So if you have any feedback, we'd be glad to hear it via the e-mail addresses on the Contact Us page.
See all of our best cars lists here…
How can you get involved? 
There are all kinds of ways to receive DrivingElectric words, pictures and video, and to get involved yourself. You can reach us on social media: we have Twitter, Instagram, TikTok and YouTube channels plus a Facebook with its own dedicated Facebook Group. There's a weekly newsletter packed with our top stories of the last seven days plus, of course, the DrivingElectric website itself.
We would love to know more about your experiences with your electric car and the best way for you to tell us is via the Driver Power car customer satisfaction survey that we run. We publish the latest Driver Power results at intervals over the course of the year so your insights and experiences can help fellow car buyers looking to make the switch to EVs.
DrivingElectric is part of Autovia, the parent company behind some of the UK's biggest and best loved automotive media brands. We work closely with the teams on Auto Express and Carbuyer as well as those on our other sister sites evo, Car Throttle and BuyaCar.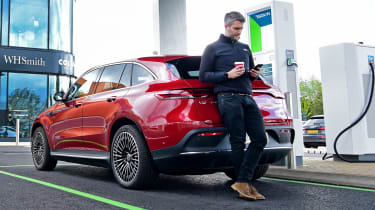 Meet the team
Say hello to the Driving Electric team, the experienced journalists and editors who bring you our unrivalled electric car news and reviews seven days a week…
Richard Ingram - Editor
Richard has been working as a motoring journalist for over a decade and is currently editor of both DrivingElectric and its sister site Carbuyer. He's a committed electric car advocate and huge petrolhead, with an in-depth knowledge of the EV market and its products.  Read stories by Richard Ingram…
Ellis Hyde - Content editor
Ellis Hyde is our award-winning content editor. The engine room of the website and social media channels he won a 'rising star' Newspress Award for his work in the electric car field. Ellis plays a crucial role in getting the latest stories on the site and keeping our reviews up to date with new specifications and prices. Read stories by Ellis Hyde…
Tom Jervis - Content editor
Tom has spent the last two years writing for our sister brands Auto Express and Carbuyer before moving to DrivingElectric in 2023. An ex-BBC journalist and University of Essex graduate, Tom's role as a content editor involves finding out the latest stories and developments in the electric car world, as well as writing and keeping all of our seven-point reviews up-to-date. Read stories by Tom Jervis...
Steve Fowler - Editor-in-chief
Steve has been writing about cars for 30 years and is responsible for DrivingElectric as well as our sister titles Auto Express and Carbuyer. He's also editorial director of evo, Octane and Car Throttle. Steve edited What Car? for the best part of ten years and has also been editor of Autocar and What Hi-Fi? Read stories by Steve Fowler…
Steve Walker - Group website editor
With 20 years experience as a car journalist Steve is the 'group website editor' in charge of all the Autovia websites. He's a huge fan of electric cars and fascinated by the changes electrification is bringing to the car industry. Over the years, Steve has written about cars for a number of print publications and websites including The Wall Street Journal, The Scotsman, Yorkshire Post, Sheffield Star, Auto Trader, Yahoo! and MSN Cars. Read stories by Steve Walker…
DrivingElectric road test team
John McIlroy 
John began his career as a motorsport journalist in 1995 and by 2003 he was editor of Autosport. A switch to production cars followed and John is now Deputy Editor of Auto Express and Carbuyer as well as a regular contributor to DrivingElectric. John's road testing experience and industry contacts give DrivingElectric access to the big electric car stories first and inform the verdicts in our reviews. Read stories by John McIlroy…
Sean Carson
Sean started his career in car journalism in 2010 and he's contributed to numerous titles over the years including PistonHeads, MSN Cars, Which? Cars and Race Tech. Today, Sean looks after the news and reviews output on our sister title Auto Express and contributes regularly to DrivingElectric. Few people in the industry have driven and reviewed as many cars as Sean so his opinions on the latest electric models are invaluable in forming our trusted review verdicts. Read stories by Sean Carson…
Alex Ingram
Alex started working on Auto Express, DrivingElectric's sister title, in  2018. Alex currently spends a lot of his time group testing cars in back-to-back tests that put new arrivals up against their leading competitors. This kind of analysis really highlights the strengths and weaknesses of each car alongside the models that buyers will also be considering. It's a process that helps put the DrivingElectric EV reviews ahead of the pack. Read stories by Alex Ingram… 
Dean Gibson
Dean has 18 years experience as a motoring journalist and is a particular expert in electric commercial vehicles and motorcycles. He's driven a vast array of electric cars over the years as well, and is a great source of buying advice no matter what kind of vehicle you're after. Read stories by Dean Gibson…
Autovia Limited and/or members of its group are the owners or the licensees of all intellectual property rights in this website, and in the material published on it. Registered office: 31-32 Alfred Place, London, WC1E 7DP. Registered in England with company no. 13018565 and VAT no. GB 364 557962.
Electric Renault 5: prices, 2024 launch date and teaser images of the MINI Cooper rival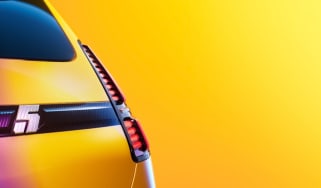 Electric Renault 5: prices, 2024 launch date and teaser images of the MINI Cooper rival
New official teaser pictures for Renault's electric supermini confirm the 5's reveal in February 2024
First contact: facelifted Kia EV6 will look even more like a UFO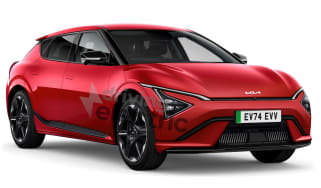 First contact: facelifted Kia EV6 will look even more like a UFO
Kia is readying an update for the EV6 crossover, which is set to include a new face and tech from the larger EV9