How much does it cost to charge an electric car?
It should cost less to run an electric car than a petrol or diesel one, but exactly how much does it cost to charge one up?
Electric cars are quieter, faster and more relaxing to drive than petrol or diesel cars, but the most important benefit in many people's opinion is that they're much cheaper to run. That's before taking into account the clean-air zones starting to appear in cities around the UK (not just London), which charge petrol or diesel drivers to enter them. With growing concerns about pollution, for many new-car buyers, the time has come to consider changing to electric.
But exactly how much does it cost to charge an electric car? There are multiple ways to charge at home or using a public charger and the cost varies widely. It depends on many factors, including where you charge, when you charge, your car's battery size, how much charge you need and what speed you charge at.
Here, we've detailed everything you need to know about charging your electric car, the estimated costs and what to expect when charging.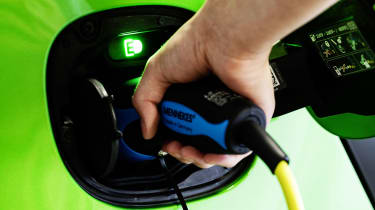 Cost of home charging from a domestic socket
One of the key upsides to owning an electric car is the ability to charge it at home. You're likely to find it makes sense to get your car ready for the next day's driving by charging at home most of the time, since you're there every night. The government's 'Go Ultra Low' campaign calculated that 90% of electric-car charging is done at home – although as electric-car adoption grows, solutions are being sought for those without dedicated off-street parking.
While it's not recommended that you do this all the time, it's possible to use a conventional three-pin plug to charge an electric car. Most owners install a wallbox charger, however. These are around twice as fast as a domestic socket and are usually fitted on an outside wall, to make charging on the driveway easier.
There's no installation cost to using a three-pin plug, as you just need to run a cable – usually included, but not always – to the nearest socket. Yet this method of charging is the slowest possible and manufacturers recommend that you only use it if it's not possible to use a wallbox, such as when visiting a friend's house.
At a typical maximum current draw of 3kW, most modern electric cars will take many hours or even days to charge fully this way, and not all plugs can draw this amount of current. Plus, manufacturers recommend not using a domestic socket as your sole charging outlet, so it's better to see it as an emergency backup option.
As of mid-2022, the average electricity cost in the UK is around 28 pence per kilowatt-hour (kWh). So, using a 3kW charger to fully top up a Nissan Leaf with a 40kWh battery would take 13.3 hours, at a cost of approximately £11. With the Nissan's quoted range of 168 miles, that amounts to around 6.5 pence per mile. For a rough comparison, a typical petrol car costs nearly 20 pence per mile to run, making an electric car much cheaper to run, even in the context of 2022's high energy prices.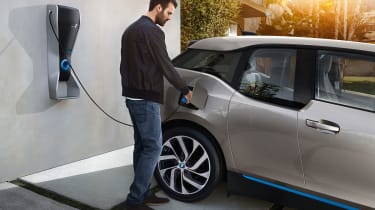 Cost of home charging from a wallbox
Sometimes, a slow overnight charge isn't convenient, which is why many choose to install a home wallbox in order to charge faster. A typical home charging unit can supply power at between 3 and 22kW, although most operate at 7.4kW. The costs range drastically between brands but, as an example, a 7kW home charging unit from Pod Point will cost £859 to purchase and install. It's worth shopping around, though, as other companies can supply 7kW home charging units.
A 7kW home charger significantly reduces charging time compared to standard socket, with little change in the cost of electricity. A full 168-mile charge for a 40kWh Nissan Leaf would take less than six hours, vastly improving convenience for those occasions when you need to top up in a hurry. Over a year and 9,000 miles, there are significant savings to be made with an electric vehicle versus its petrol equivalent.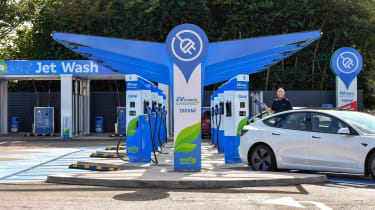 Cost of charging at public charging points and motorway services
The cost of charging at one of the UK's thousands of public charging points depends on the one you visit. Various charging networks run different charging stations, each with their own pricing structure. The largest network of public charging stations in the UK is BP Pulse, with over 8,000 points across the UK. A subscription costs £7.85 a month, with new joiners getting the first three months free.
As of mid-200, prices start at 35p per kWh for subscribers, with faster 43kW and 50kW chargers costing 43p per kWh and 150kW units costing 45p per kWh. You should check what your car's fastest charging rate is, however – there's no point paying the 150kW rate if the car itself can only charge at 50kW maximum. A subscription isn't needed to use BP's points, but you face higher 'pay-as-you-go' tariffs if you don't have one.
Other major UK networks to look at include Osprey (49p per kWh), MFG (55p per kWh), Shell Recharge (59p per kWh), Gridserve (50p per kWh), InstaVolt (57p per kWh) and IONITY (72p per kWh). You can use Zap-Map's website or app to find the nearest locations to you, and see the most up-to-date pricing information.
Complete guide to the InstaVolt charging network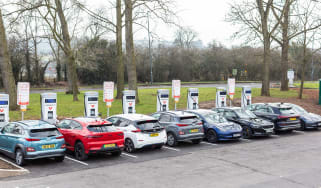 Complete guide to the InstaVolt charging network
Complete guide to the MFG (Motor Fuel Group) EV Power electric-car charging network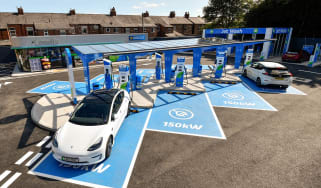 Complete guide to the MFG (Motor Fuel Group) EV Power electric-car charging network
2023 DrivingElectric Awards: the winners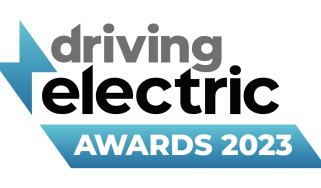 2023 DrivingElectric Awards: the winners
At the end of another historic year for the new car market, we celebrate the best electric and hybrid cars you can buy
Volkswagen ID.3 facelift due in spring 2023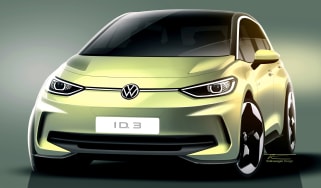 Volkswagen ID.3 facelift due in spring 2023
New sketches provide a glimpse at refreshed styling and cabin of Volkswagen's electric family hatchback
Tesla Semi truck showcases 500-mile range as first examples delivered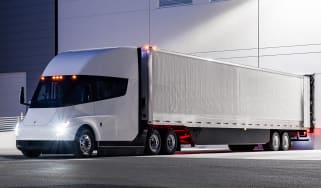 Tesla Semi truck showcases 500-mile range as first examples delivered
The Tesla Semi made its world debut in November 2017, and will become part of Tesla's own fleet