Will an electric car work in the winter?
Worried about a cold snap immobilising your electric car? Here, we explain how cold weather affects electric vehicles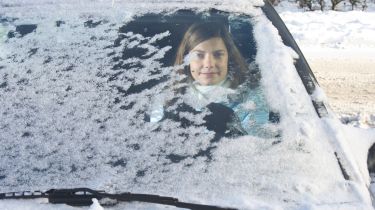 Will my electric car work in the winter?! There are a number of common myths surrounding electric cars – most of which don't hold an ounce of truth. Like how taking one through a car wash can end in disaster, or that the high-voltage batteries degrade so quickly, your prized EV will be rendered unusable at the end of its three-year lease. Nonsense, we assure you.
Another misunderstanding is that electric cars simply won't work in the winter. Yes, cold temperatures affect battery performance, but there are plenty of tips and tricks at your disposal to make living with an EV easier – whatever the weather.
Believe it or not, the UK has a relatively mild climate compared to a lot of countries. Its warm-ish summers and cool winters are nowhere near as extreme as what you get in some of North America and much of Eastern Europe. However, sub-zero temperatures – especially at night – are common in the UK during January and February, with the possibility of snow during particularly cold snaps. Unfamiliar conditions can prove tricky for motorists as the local authorities desperately try to keep traffic moving.
Freezing temperatures not only bring with them ice and snow, but they also affect the way cars drive and perform. As mentioned, electric cars in particular are affected by the cold, but this doesn't mean they can't or don't work in icy conditions. Norway, one of the biggest adopters of electric cars per capita in the world, has much tougher winters than the UK. So if they can work over there, they'll do just fine here.
How does winter affect electric cars?
The biggest effect that cold weather has on electric cars is reducing their maximum driving range. This is because cold temperatures adversely affect the batteries that are used to store electricity. In simple terms, batteries rely on chemical reactions to absorb and release electricity. Low temperatures slow down these reactions, which in turn reduces the battery's performance. Lithium-ion batteries (the most common type used in electric and hybrid cars) work when lithium ions move from the anode to the cathode in the battery – a process that creates electricity. Cold slows this process down and restricts battery performance.
There's no easy way to determine how many miles you'll get from a charge when the temperature plummets, though some manufacturers do offer range calculators online to give you some idea how varying conditions might affect performance.
For example, Renault says its latest ZOE will do as much as 254 miles if you travel at a steady 19mph when the outside temperature is 20 degrees Celsius. Should the temperature drop to -15 degrees Celsius, then the same car, travelling at the same speed, will do just 120 miles with the heater switched on. Of course, the faster you go, the lower the range; at 70mph you can expect less than 100 miles of range at 70mph.
Some electric cars are better at shunning the cold than others. Recent real-world experience by the DrivingElectric road-test team, for example, showed up the now discontinued Hyundai Ioniq Electric in particularly good light – returning around 4.4 miles per kWh even with the ambient temperature hovering around zero degrees Celsius. On the other hand, a long motorway stint in the latest MG4 EV showed the car managing just 3.1mi/kWh – compared with around 3.8mi/kWh in the summer. The Subaru Solterra, sister car to the Toyota bZ4X and Lexus RZ, was the worst of the lot, however; we struggled to beat 2.5mi/kWh even with the climate control switched off.
Partnership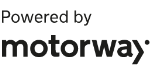 Need to sell your car?
Find your best offer from over 5,000+ dealers. It's that easy.
You can mitigate these losses by making a few changes to the way you drive. Being gentle on the controls seems obvious, but that goes for braking as well as accelerating. Steering gently on icy roads will also help you maintain control. Regenerative braking is a great feature that can help feed power back into the battery to maximise range, but it can also cause slip in heavy snow or ice; we'd turn it off in particularly extreme conditions.
Pre-conditioning can make a huge difference, too – using the car's infotainment screen or dedicated app to warm the car while it's plugged in will mean the climate control doesn't need to work as hard once you set off. Using this function will also get the high-voltage battery up to temperature, allowing it to operate more efficiently.
If your electric car has heated seats or a heated steering wheel, we'd recommend using them. These require far less energy than a conventional climate control or air-conditioning system, so switch off the fan whenever you can.
Another effect of cold weather is that charging speeds from public rapid-charging stations may be slower. Tesla points out that extreme cold weather can result in a slower charging speed at its Supercharger stations, and the same could be true of other providers' public charging points.
Of course, it's worth noting that even petrol, diesel and hybrid cars may suffer many of the same problems as EVs when the weather turns cold. Engines often need to work harder to get up to temperature, which in turn affects fuel economy.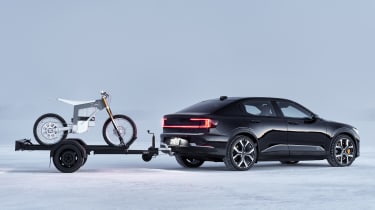 Should I worry when driving an electric car in winter?
Apart from keeping an eye on your car's predicted range, as well as the weather and road conditions, there isn't much to worry about when driving an EV in winter. You should bear in mind, though, that electric cars are in general heavier than petrol and diesel models. 
This means that their slides may be harder to control, so it's even more important to drive slowly and carefully in bad conditions – as mentioned above. This can, of course, be mitigated by investing in a good set of winter tyres for your car, which is just as important for an electric or hybrid car as it is for a purely petrol or diesel one.
We'd also recommend performing regular checks of things like windscreen washer fluid, as you'll be using far more of it through the winter months. Using a higher concentration than you might in the summer will prevent it freezing, too, which will come in handy on cold mornings. Make sure you check your tyre pressures, as well.
New Fisker Ocean Sport washes up in the UK: £36k for a 288-mile range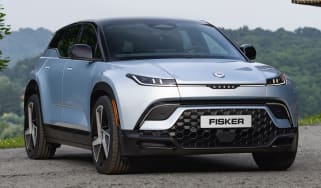 New Fisker Ocean Sport washes up in the UK: £36k for a 288-mile range
American EV startup Fisker has just launched its entry-level Ocean SUV in the UK, with a range of up to 288 miles
Big price cut: Electric Renault Megane prices slashed in time for Christmas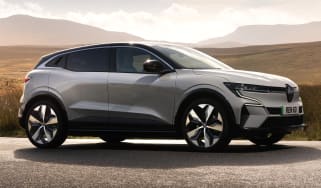 Big price cut: Electric Renault Megane prices slashed in time for Christmas
Renault Megane E-Tech gets a price drop of up to £3,500, bringing the starting price to just £34,495