Electric car running costs: are EVs cheaper to run?
Electric cars are more expensive to buy than their petrol counterparts, but are they actually cheaper to run? We explain all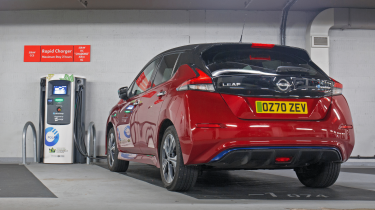 One of the biggest appeals of electric cars – other than the inherent environmental benefits – are significantly reduced running costs. Over the last decade, there have been several reports stating EVs are 'completely free to run', and others saying that charging them 'costs half the price of petrol' – but is this really true?
Ultimately, whether the total cost of ownership (TCO) is lower for an electric car than its petrol or diesel equivalent comes down to a multitude of factors. Here, we'll crunch the numbers and find out how expensive – or inexpensive – owning an electric car can be. 
We've decided to use the Vauxhall Astra Electric and its petrol-powered sibling as an example, as it's easy to compare costs between the two, but all of what we're about to go through applies for almost every EV on the market. Read on to see how much you could potentially save.
How much do electric cars cost?
You simply can't ignore the fact that electric cars tend to cost a lot more than their petrol equivalents. Take the Vauxhall Astra Electric, for example which, starting at £40,145, costs roughly £10,000 more than a comparable petrol model (at £29,855).
This price gap may not be so much of an issue for company car drivers – we'll dive into that more later on – but private buyers will need to use their Astra Electric an awful lot in order to recoup the difference between it and the petrol car.
Of course, the financial uptick isn't always so stark; the BMW i4 is an electrified version of the BMW 4 Series Gran Coupe. A BMW 420i M Sport starts from £44,660, whereas an equivalent i4 eDrive35 M Sport starts from just under £51,500 – a roughly £7,000 difference. Take into account the extra performance on offer and the fact that this is only a 15% increase in price and things begin to look a little more appealing.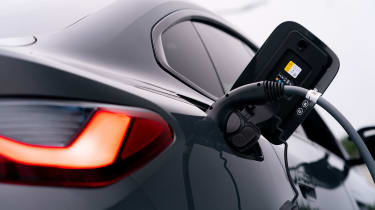 How much does it cost to charge an electric car?
We all know how expensive petrol can be – global economics and war have driven up prices, leading more people to consider going electric. But is charging an EV really any cheaper?
First things first: how much does it cost to charge an EV? Well, take the Vauxhall Astra Electric with its 52kWh (useable) battery pack; at the current average electricity rate of 30p per kWh under the Energy Price Guarantee, it'll set owners back £15.60 to top-up from 0-100% using a home wallbox – and even less if you've got an EV-specific energy tariff.
Using public rapid charging infrastructure is more expensive, though; at the time of writing, the average cost to use a 100kW rapid charger is hovering between 60p and 79p per kWh. Taking the median of 70p per kWh, the same 0-100% top-up of the Astra's 52kWh battery will cost an owner £36.40 – over twice as much as charging at home.
With this in mind, we can work out how much it costs to drive the Astra Electric per mile; with a WLTP range of 258 miles, it'll cost you 6p per mile if charging at home and 14p per mile if you exclusively use public rapid chargers.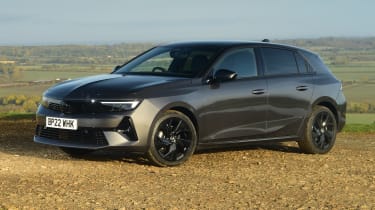 Next, let's calculate how much it'd cost to fill the regular Vauxhall Astra up with petrol. The Astra has a 52-litre tank, and to brim this at the current average petrol cost of £1.45 per litre (at the time of writing), you'll be forking out an eye-watering £75.40.
Partnership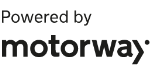 Need to sell your car?
Find your best offer from over 5,000+ dealers. It's that easy.
In the WLTP combined tests, the petrol Vauxhall Astra is slated to return 51mpg, resulting in a total range of 583 miles. Therefore, running the petrol Vauxhall Astra will cost you 13p per mile – more expensive than charging the Electric model at home, but slightly cheaper than using public charging infrastructure.
Of course, it's always worth considering the fact that some electric cars are more efficient than others – the Astra Electric is far from the most efficient EV on sale. You're also unlikely to match the same figures quoted by WLTP, meaning both the petrol and Electric models will be more expensive to run than you see here.
Regardless, this exercise highlights the importance of weighing up your options and also recognising that while charging at home is certainly very cheap, doing so at a motorway service station isn't.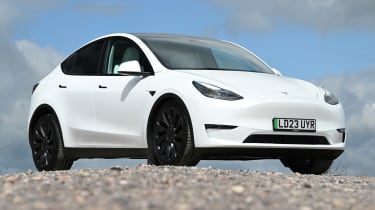 How much does it cost to insure an electric car?
There are many ways to save cash when buying an electric car, but insurance, unfortunately, is not one of them. The complexity of lithium-ion batteries means that they are expensive to replace and therefore insurance premiums reflect this.
For example, while the petrol-powered Vauxhall Astra GS sits in insurance group 19, the Electric occupies the loftier group 26. You think that's bad, bag yourself a shiny new Tesla Model Y – the best-selling EV in the UK – and you'll have yourself a car that straddles groups 48-50 – the highest there is.
To make things a bit clearer, we thought we'd get an insurance quote for each car, based on a 42-year-old engineer living in Colchester, Essex. For the petrol Astra, we were quoted £594 for a year of comprehensive cover, whereas the same insurance company quoted an eye-watering £934 for the Astra Electric. If you think that's bad, we entered the details for the Model Y and received a quote of £1,425.
On that account, it's worth considering whether an electric car will be financially viable for you – especially if you don't have any kind of no claims bonus, or are a young/old driver suffering the consequences of higher premiums. A rule of thumb: get a quote before you buy.
How much does it cost to service an electric car?
Electric cars may seem rather futuristic and complicated, but they actually feature fewer moving parts than their petrol counterparts. This, alongside how regenerative braking systems take the strain off the brakes, mean EVs require much less maintenance than you might expect.
Does this result in any extra cash in your pocket, though? Well, take the petrol Vauxhall Astra and its electrified counterpart: Vauxhall says an annual service will cost you £265 for the petrol Astra, and £239 for the Astra Electric – a saving of £26.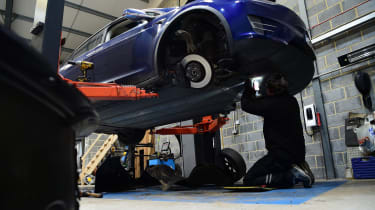 While this might not seem like a lot of money, it's important to remember that EVs typically require less frequent servicing than a petrol car. The Vauxhall Astra Electric, for example, must be serviced after the first year of 10,000 miles – whichever comes soonest – and from then on, only requires inspection every two years or 16,000 miles – again, whichever comes first. With this in mind, the saving over three years climbs to £317, and even more if you plan to own the car for longer.
It's also worth noting the Tesla Model Y doesn't even have a set servicing schedule – the car will simply notify you whenever it requires maintenance. This is also the case for many other EVs, while some models unfortunately require as frequent maintenance as petrol models.
Electric cars as a company car
One of the biggest benefits of driving an electric car is reaping the benefit of low company car tax rates. Until August 2025, all EVs slot into the lowest 2% Benefit-in-Kind bracket, meaning it's almost daft to consider anything other than an electric car as a company vehicle, unless you're happy to fork out a lot in tax.
Let's go back to our example of the petrol and electric Vauxhall Astra; the petrol model emits 125g of CO2 per kilometre, which slots it into the 30% Benefit-in-Kind bracket. Consequently, running a petrol Astra as a company car will set back those drivers in the 20% income tax bracket a total of £1,775 per year – and double that if you're lucky enough to find yourself above the 40% tax threshold.
Compare this with the Astra Electric, and an EV begins to look a very appealing proposition indeed. Despite costing around £10,000 more to buy privately, the Electric's 2% Benefit-in-Kind rating means company car drivers will be paying a comparatively bargainous £170 – roughly 10 times less than the equivalent petrol model.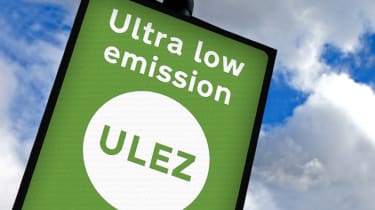 Electric car road tax
Buying an electric car has several other benefits to consider, other than lower fuel costs and cheap company car rates. Until August 2025, all EVs are exempt from Vehicle Excise Duty (VED), otherwise known as 'road tax' – even those that cost over £40,000 and would otherwise be liable for the 'luxury vehicle surcharge'.
This isn't too much of a problem for the petrol Astra as, costing under £30,000, it will only be subject to the base £180 road tax rate – more than the Electric, but nowhere near enough to offset the cost of buying the EV.
If we bring the BMW 4 Series and i4 back into the equation, things get a little more interesting. The petrol Beemer starts at over £40,000 so is therefore subject to – at the time of writing – the £390 surcharge, bringing the total yearly road tax figure to £570. Given many hybrid (and even petrol) family cars and SUVs surpass the £40,000 threshold, the surcharge slowly adds up over the first five years of ownership and may be a reason to consider going electric – even as a private buyer.
There are other tax benefits, too; all EVs can enter London's Ultra-Low Emissions Zone (ULEZ) for free, and are also exempt from the Congestion Charge. With this in mind, running an EV in London could save you hundreds – or even thousands – of pounds per year compared to a petrol or diesel car.
BMW i4 facelift to topple Tesla with huge range and tech upgrades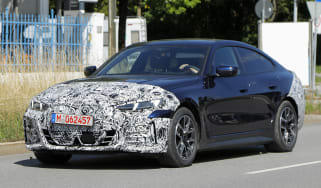 BMW i4 facelift to topple Tesla with huge range and tech upgrades
An updated version of the BMW i4 has been spotted testing, likely sporting a longer range and the latest technology
Electric BMW iX2 is set to take the kidney grille to the next level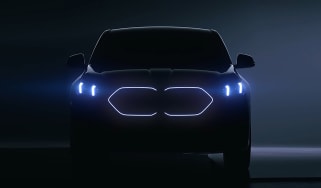 Electric BMW iX2 is set to take the kidney grille to the next level
BMW has teased the highly-rumoured iX2 coupe-SUV, which has been revealed to get enlarged illuminated kidney grilles