Electric car road tax: VED exemption to end in 2025
From 2025 onwards, electric car owners will have to pay road tax – otherwise known as Vehicle Excise Duty (VED) – here's everything you need to know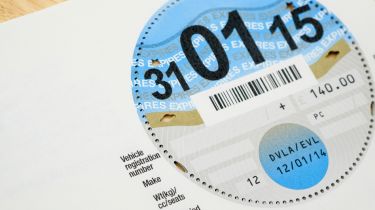 Vehicle Excise Duty (VED) – often referred to as 'road tax' or 'car tax' – is something that all car owners need to know about in the UK, and anyone who's been driving for a while will know they need to renew it every six or 12 months. It's a tax on car ownership that's partly based on CO2 emissions, which has been great news for drivers of zero-emissions electric cars as they're currently 'zero-rated' for road tax.
From 2025, however, electric-car owners in the UK will have to pay road tax. According to the Chancellor of the Exchequer, Jeremy Hunt, the decision was made in order to make the British motoring tax system "fairer" as the Office for Budget Responsibility estimates by 2025 that half of all new vehicles will be electric. Not taxing EVs in some way would leave a huge shortfall in the amount of money available for public spending.
As such, while electric cars don't currently pay road tax, new EVs registered on or after 1 April 2025 will incur the lowest first year rate of VED, which is currently £10. From the second year of registration onwards owners will pay the standard rate of road tax, currently set at £180 per year.
But in an unusual move, the government has confirmed that the system will also be back dated. Any electric cars that were first registered between 1 April 2017 and 31 March 2025 will pay the same standard rate (likely £180) from 1 April 2025 onwards. Meanwhile, owners of any EVs registered between 1 March 2001 and 31 March 2017 will have to pay the VED Band B rate, which is currently £20 a year. 
Electric cars will also lose their exemption from the expensive car supplement in 2025. Right now this applies to cars with a list price of £40,000 or more, with owners having to pay £355 per year for the second to sixth years of registration. With an increasing number of EVs now falling foul of the £40k threshold, the annual cost to run one will jump significantly overnight.
But for now, electric cars remain exempt from road tax, while drivers of mild-hybrids, full-hybrids and plug-in hybrids pay a flat rate of £170 a year. There's a bit more to it than that, though, so read on to find out everything you need to know about taxing your electrified car.
Road tax bands (VED rates) in the UK
Since April 2020, all electric cars are exempt from all VED costs, no matter their original list price. Before this date, electric vehicles costing more than £40,000 were liable for an annual road-tax surcharge the first five times the tax was renewed.
Before that, when the Department for Transport (DfT) overhauled the UK's road-tax system in April 2017, there was a flat rate for all types of cars. This has made it tougher for drivers of low-CO2 cars to avoid tax, and introduced an additional tax to pay on expensive cars (those priced at more than £40,000 new). Electric and hybrid cars were priorities in this revision, as you can see below.
Road tax for vehicles registered after 1 April 2017
All cars have an initial road-tax cost that can go all the way up to £2,605 for the most polluting models – but as this is included in the list price you pay to buy the car, it's often not as noticeable to you as a buyer.
Partnership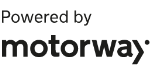 Need to sell your car?
Find your best offer from over 5,000+ dealers. It's that easy.
After that, non-hybrid petrol and diesel cars costing less than £40,000 are subject to a flat VED rate of £180 a year from the second time the vehicle is taxed. Hybrid and plug-in hybrid models (and even mild hybrids) are classed as 'Alternative Fuel Cars' and get a £10 discount on that rate, which means the annual fee for those models is £170 (for sub-£40,000 cars).
If your car costs more than £40,000 when new, then you have to pay an extra £390 a year, but only for the first five times it's taxed. That means an annual fee of £570 (£390 + £180) for conventionally fuelled vehicles and £560 (£390 + £170) for hybrids.
Pure-electric vehicles are currently 'zero-rated' for road tax – no matter their original list price. Do note that this means the cost of road tax is zero, not that you don't have to tax the car. You still need to go online or phone the DVLA to tax your car, even though it costs £0.
Road tax for vehicles registered between 1 March 2001 and 31 March 2017
Cars registered between 1 March 2001 and 31 March 2017 fall under a previous tax system, which heavily favours electric vehicles and hybrids. Importantly, there are no flat fees, with owners of less polluting cars paying lower rates. If you're looking at used electric or hybrid cars, it's worth checking whether they were first registered before 31 March 2017, as these are fully tax-exempt, as long as they emit less than 100g/km of CO2. The pre-2017 tax system scales up depending on the CO2 emissions, and while there aren't that many hybrids that emit more than 100g/km, it's only the most polluting models that have a significant tax cost.
However, from April 2025 onwards, owners of electric cars first registered between 1 March 2001 and 30 March 2017 will be have to the VED Band B rate, which is currently £20 per year.
Will electric-car owners have to pay road tax in the future?
While pure-electric cars are currently zero-rated for road tax, that benefit isn't going to last forever. As we mentioned, from 2025 electric-car owners will have to pay the same rate of road tax as all other drivers in the UK. Electric vans and motorcycles will also lose their road tax exemptions in 2025.
The RAC's head of policy, Nicholas Lyes, said regarding the discussion to end EV's VED exemption: "After many years of paying no car tax at all, it's probably fair the Government gets owners of electric vehicles to start contributing to the upkeep of major roads from 2025.
"Vehicle excise duty rates are unlikely to be a defining reason for vehicle choice, so we don't expect this tax change to have much of an effect on dampening the demand for electric vehicles given the many other cost benefits of running one."
New Fisker Ocean Sport washes up in the UK: £36k for a 288-mile range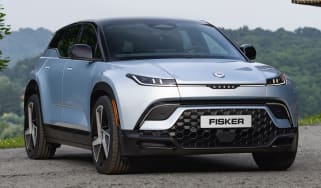 New Fisker Ocean Sport washes up in the UK: £36k for a 288-mile range
American EV startup Fisker has just launched its entry-level Ocean SUV in the UK, with a range of up to 288 miles
Big price cut: Electric Renault Megane prices slashed in time for Christmas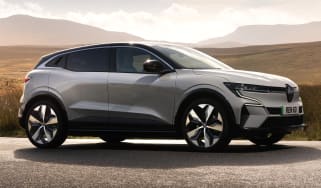 Big price cut: Electric Renault Megane prices slashed in time for Christmas
Renault Megane E-Tech gets a price drop of up to £3,500, bringing the starting price to just £34,495