Electric car road tax explained
Are electric and hybrid cars exempt from road tax in the UK? It's not quite that simple – here's all you need to know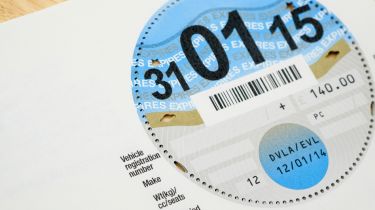 Vehicle Excise Duty (VED) – often referred to as 'road tax' or 'car tax' – is something that all car owners need to know about in the UK. It's a tax on car ownership and use that's partly based on CO2 emissions, intended to encourage efficient cars that don't pollute as much.
But for the moment there's very good news on this front for drivers of fully electric cars, as they're 'zero-rated' for road tax. This only applies to cars with no combustion engine at all: drivers of hybrids still pay a flat rate of £155 a year. There's a bit more to it than that, though, so read on to find out everything you need to know about taxing your electrified cat.
Road tax bands (VED rates) in the UK
Since April 2017, when the Department for Transport (DfT) last overhauled the UK's road-tax system, there has been a flat rate for all types of cars. This has made it tougher for drivers of low-CO2 cars to avoid tax, while there's also additional tax to pay on expensive cars (those priced at more than £40,000 new). Electric and hybrid cars were priorities in this revision, as you can see below.
The rules were changed again in April 2020 – albeit to a lesser degree. Before this date, electric vehicles costing more than £40,000 were liable for an annual road-tax surcharge the first five times the tax was renewed. But all electric cars are now exempt from all VED costs, no matter their original list price.
Road tax for vehicles registered after 1 April 2017
All cars have an initial road-tax cost that can go all the way up to £2,365 for the most polluting models – but as this is included in the list price you pay to buy the car, it's often not as noticeable to you as a buyer.
After that, non-hybrid petrol and diesel cars costing less than £40,000 are subject to a flat VED rate of £165 a year from the second time the vehicle is taxed. Hybrid and plug-in hybrid models (and even mild hybrids) are classed as 'Alternative Fuel Cars' and get a £10 discount on that rate, which means the annual fee for those models is £155 (for sub-£40,000 cars).
If your car costs more than £40,000 when new, then you have to pay an extra £355 a year, but only for the first five times it's taxed. That means an annual fee of £520 (£355 + £165) for conventionally fuelled vehicles and £510 (£355 + £155) for hybrids (including plug-ins).
Pure-electric vehicles are currently 'zero-rated' for road tax – no matter their original list price. Do note that this means the cost of road tax is zero, not that you don't have to tax the car. You still need to go online or phone the DVLA to tax your car, even though it costs £0.
Road tax for vehicles registered between 1 March 2001 and 31 March 2017
Cars registered between 1 March 2001 and 31 March 2017 fall under a previous tax system, which heavily favours electric vehicles and hybrids. Importantly, there are no flat fees, with owners of less polluting cars paying lower rates. If you're looking at used electric or hybrid cars, it's worth checking whether they were first registered before 31 March 2017, as these are fully tax-exempt, as long as they emit less than 100g/km of CO2. The pre-2017 tax system scales up depending on the CO2 emissions, and while there aren't that many hybrids that emit more than 100g/km, it's only the most polluting models that have a significant tax cost.
Will electric-car owners have to pay road tax in the future?
While pure-electric cars are currently zero-rated for road tax, that benefit isn't going to last forever. For one thing, as the proportion of car sales made up of pure-electric models rises, the government will lose more and more in fuel duty. Combined, the revenue from motoring taxation stands at around £35 billion a year as of 2022, however, that's projected to drop to zero by 2040 if the system isn't reformed.
The most likely replacement for road tax and fuel duty is a national road-pricing scheme. In February 2022, Parliament's Transport Committee released a report outlining how drivers would be charged for the miles they cover based on GPS data, factoring in congestion levels and the type of vehicle used. 
The committee didn't find any viable alternatives to road pricing in the course of its research, but did recommend that the Treasury and Department for Transport create an "arm's-length body to examine solutions and recommend a new road charging mechanism by the end of 2022".
Top 10 best seven-seater electric and hybrid cars 2022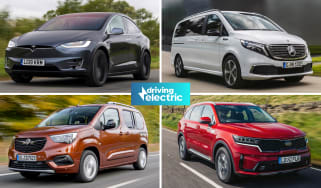 Top 10 best seven-seater electric and hybrid cars 2022
If the regular crop of electrified SUVs and family cars don't provide enough practicality for you, then take a closer look at the range of electric an…
Top 10 cheapest electric cars 2022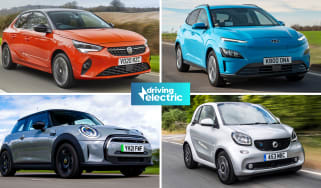 Top 10 cheapest electric cars 2022
Contrary to popular opinion, not all electric cars are expensive. Here are the cheapest ones available in the UK right now
New electric cars coming in 2022 and beyond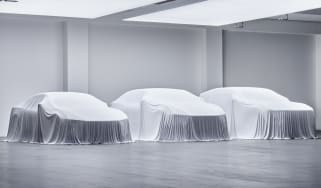 New electric cars coming in 2022 and beyond
With electric cars making up an ever-increasing proportion of sales, the industry is working flat out to launch new models – here's what's on the way …