Home wallbox charger sharing explained
We look at why you might consider sharing your home wallbox electric-car charger – and how you can use someone else's if you don't have your own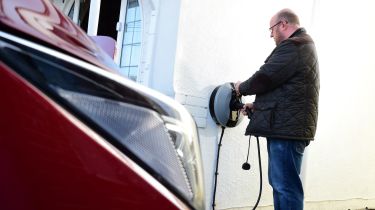 We're certainly spoiled for choice these days when it comes to the variety of electric cars on sale, and the UK's largest EV charging-point providers have committed to the rapid expansion of their respective networks. However, all of that is little help if you've not got without somewhere to regularly charge up an EV.
Right now, the majority of electric-car owners are likely to be using a home wallbox installed on a driveway or private parking space to top up their EV overnight. But installing one may not be an option if you rent, don't have off-street parking or because you live in an apartment complex and your parking space is not next to or part of your property. 
Greater availability of chargers will be critical in the build-up to the ban on sales of new petrol and diesel cars in 2030, when everyone will have to go electric if they want a brand-new car. But, estimates have the UK falling short of the number of chargers we'll need in the coming years, without the help of schemes like home wallbox charger sharing. 
And it seems like more people are getting onboard with the idea. Vauxhall encourages owners of its EVs who do have a home charger to join the JustCharge community charging network (operated by JustPark) and allow their chargers to be rented out by other drivers, with the hopes of improving charging-point access.
So with that in mind, let's take a closer look at what registering your own charging-point entails, as well as how exactly you go about using someone else's through one of the many apps that organise home wallbox sharing…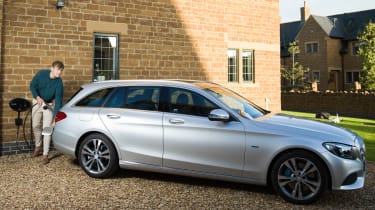 Sharing your charger
If you're one of the approximately 300,000 UK owners of a home charger and want to share it, you can do so easily through a number of apps. JustPark (who operates JustCharge), Co Charger and PlugShare are a few where you can advertise your charger. On Co Charger, you can become a host, which allows you to share your address, the type of charger you have (both type of connector and power are important) and the availability of your charger. It also lets you manage bookings and set prices. 
Some apps like PlugShare are targeted at existing electric-car owners, for them to use when they're away from home – either as a cheaper alternative to public rapid chargers or in areas where they're less prevalent. Whereas JustCharge and Co Charger are encouraging people to share their chargers on a more frequent basis, as a method of community support and to remove a major barrier to electric-car ownership.
Anthony Eskinazi, the founder and CEO of JustPark, said: "People with a charging point already installed can do their bit for their area by sharing it with others on JustPark. This type of community support would help to further increase the adoption of EVs in the next few years."
Joel Teague, CEO of Co Charger, explained his app, saying: "In practice it means a motorist living in a flat can have an arrangement with a nearby neighbour with a driveway to charge at theirs once or twice a week, ideally overnight. The host can earn some extra income from renting out their charger, whilst the 'chargee' gets the nearest possible experience to home charging.
Partnership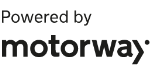 Need to sell your car?
Find your best offer from over 5,000+ dealers. It's that easy.
There are of course some issues to consider. Firstly, this isn't likely to become your new main source of income, as one domestic charger can only charge a single car at a time. And you should also consider how much you earn from sharing your charger against the increase in your electricity bill. As well as any fees for hosting your charger, apps like Co Charger levy a fee on every booking.
Plus, you should make sure you can put your own car somewhere else when others are using your driveway to charge their cars. Also think about the type of home charger you have, especially if it's a slower 3 or 3.7kW charger, as slower charge times may not convenient for many people. Many electric cars require charging overnight from a lower-output 3kW wallbox, so it's unlikely you'll have a chance to quickly plug yours in the morning before going to work.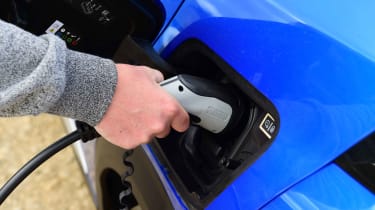 Profits from sharing your charger
Before you start sharing your home charger, you should be aware there may be tax implications on any money you make this way. According to HMRC: "any income received from people paying to make use of your electric car charger is taxable."
"If your total annual income from charger sharing is more than £1,000 per year, you should inform HMRC, as you may need to fill in a tax return. You may also be eligible to use the Trading Income Allowance if your receipts from charger sharing exceed £1,000 per year."
However, if you earn less than £1,000 a year from charger sharing (before any expenses, such as the energy tariff you pay), you don't have to pay tax or even declare it to the UK tax authorities.
If you earn more than £1,000, you'll need to inform HMRC and fill in a tax return. Although, if you are earning more than £1,000 a year from charger sharing, you can choose to use the £1,000 trading income allowance and deduct the £1,000 allowance from the gross receipts instead of deducting any relevant expenses, such as the tariff expenses you incur by charging customers' vehicles.
Alternatively, you could decide to share your charger at 'cost price', simply recouping the cost of electricity used per your tariff, rather than making a profit on the transaction.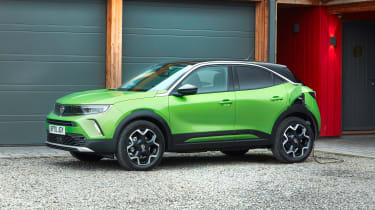 Using someone else's charger
If your access to public charging is limited or you can't have a wallbox installed at your own property, then sharing one may be a simple solution for you. Again, using an app like JustPark or Co Charger, you can view if any are available in your local area and how much it'll cost you to charge up there. You can also find and book charging sessions for units on the JustCharge network on the Zap-Map app or website.
However, like any rental service, if there's limited selection in your area, you may face times when no chargers are available. You'll also need to book in advance, unlike a public charger where you can just rock up and plug in. But with Co Charger you can set up regular charging slots, to ensure your car is ready to go for you.
Each owner determines when their charger is available for other drivers to use, as well as the price for your use of their charger. Although it's unlikely prices will be sky-high, as they're still going to want you to use their charger, it may not be as cheap in the long-term as using a public on-street charger or getting your own home charger, if you can. 
Again, though, if you're not in the position to have a charger installed at your house and need quick and easy access to one, sharing a charger through an app like JustPark or Co Charger is a convenient way to do it. Especially as all the payments are done through the app, without hassle for you or the host.
While this may not be the ultimate solution to charging provision, and not suitable for every electric-car driver or wallbox owner, sharing a charger, either as a host or a 'chargee' will help to increase the availability of chargers in the UK and remove a potential barrier to electric-car ownership for some people.
New electric cars coming in 2023 and beyond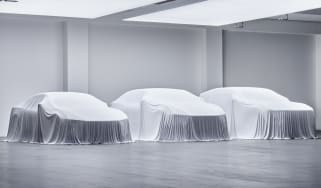 New electric cars coming in 2023 and beyond
With electric cars making up an ever-increasing proportion of sales, the industry is working flat out to launch new models – here's what's on the way …
New Toyota battery tech to deliver 500-mile EVs by 2026; 750-mile ranges to come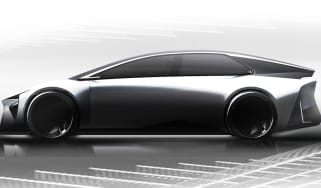 New Toyota battery tech to deliver 500-mile EVs by 2026; 750-mile ranges to come
Toyota has revealed details on its latest battery technology, set to underpin its next generation of EVs
New Fiat 600e SUV prices announced: £3,000 cheaper than a Jeep Avenger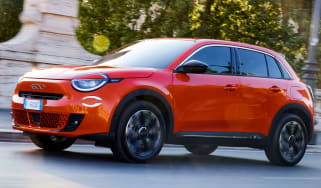 New Fiat 600e SUV prices announced: £3,000 cheaper than a Jeep Avenger
The larger sibling to the Fiat 500e gets a stylish SUV-like design and a 249-mile range