The UK electric car grant and electric van grant explained
In June 2022, the UK government plug-in grant ended for passenger cars. However, you can still get money off motorcycles, mopeds, vans, taxis and trucks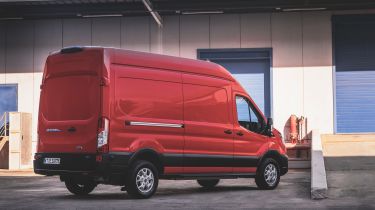 The plug-in car grant (PiCG) was a UK government electric-car subsidy that ran for over 10 years, before being discontinued in June 2022. The government still offers a grant for buyers of some electric wheelchair accessible vehicles (WAVs), as well as some electric motorcycles, mopeds, vans, taxis and trucks – but if you're looking at buying a regular electric passenger car, government support is no longer available. Our list of the cheapest electric cars you can buy is a helpful tool if you're looking to buy an EV on a budget, though.
The conditions of the PiCG changed several times since it was introduced in 2011. Initially, it offered up to £5,000 towards the cost of both plug-in hybrid and pure-electric vehicles, up to a price threshold of £50,000. In 2018, the rules changed to exclude cars with an electric range of less than 70 miles.
Major changes to the grant came into effect in March 2021 and again in December 2021, as the Department for Transport (DfT) looked to make the funds earmarked for the scheme last longer. In its final form, the PiCG was  available for cars costing up to £32,000 covering 35% of the price, up to a maximum of £1,500.
What vehicles are still eligible for a plug-in grant?
The plug-in van grant stands at a maximum of £5,000 for models up to 4.25 tonnes, and up to £2,500 for smaller vans. Heavier vans (those in the 4.25-tonne category and above) qualify for a 'small truck' plug-in grant, covering 20% of the price up to a maximum of £16,000. The government has confirmed that these grants will continue to be available through 2024 and 2025. As of August 2023, the following models qualify:
Small vans (up to £2,500 grant):
Fiat e-Doblo
Nextem Orca
Nissan Townstar
Large vans (up to £5,000 grant):
DFSK EC31
MAN eTGE
Maxus eDeliver 3
Maxus T90
Volkswagen ABT e-Transporter
Volkswagen ID.Buzz Cargo
You can also get a grant towards the cost of converting an electric passenger vehicle into a wheelchair accessible vehicle (WAV). To be eligible, the vehicle must be converted from a passenger vehicle, have zero tailpipe CO2 emissions, must be able to travel at least 70 miles without any emissions and cost less than £35,000 (including VAT and delivery, but not including the cost of conversion). Eligible models are as follows:
The grant can pay for 35% of the price of a WAV, up to a maximum of £2,500. There are 1,000 grants offered between 1 April and 31 March each year, and you can email the DfT on PluginGrants@dft.gov.uk to find out how many grants are left for the current year.
Partnership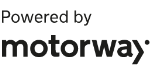 Need to sell your car?
Find your best offer from over 5,000+ dealers. It's that easy.
A plug-in taxi grant is available for the Nissan e-NV200-based Dynamo Taxi and the LEVC TX, covering 20% of the purchase price up to a maximum of £7,500. Several small and large electric truck models are also eligible for a grant., along with a wide range of electric motorcycles and mopeds.
Motorcycles, scooters and mopeds
The government also offers a plug-in vehicle grant on a huge range of electric motorcycles and scooters. There are too many to realistically list here, partly due to the number of vehicles imported from countries like China, but the list includes popular models from Piaggo, Maeving, Peugeot, and Vespa. The maximum discount for motorcycles currently stands at £500, for bikes capable of at least 31 miles on a charge and costing under £10,000. Mopeds must do at least 19 miles on a charge and be priced at under £10,000 to be eligible for a £150 grant.
How do I apply for a plug-in vehicle grant?
You don't. This process is handled by the dealership selling the vehicle, rather than the customer buying. Most dealerships will make it clear exactly what the eligible vehicle's price was before and after the grant, so you can tell exactly how much you've saved in the process.
Are other ULEV grants or subsidies available?
Until April 2022, the government offered up to £350 towards the installation of a home wallbox charger. The terms of this have now been changed, however; it's no longer available to single-occupancy homeowners – landlords can now apply for discounts to install chargers at residential or commercial properties. Elsewhere, electric cars are exempt from the London Congestion Charge until 2025, but you need to register your vehicle with Transport for London (TfL) first to ensure you're not billed for driving in the capital.
First contact: facelifted Kia EV6 will look even more like a UFO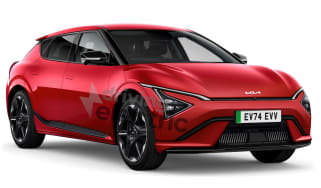 First contact: facelifted Kia EV6 will look even more like a UFO
Kia is readying an update for the EV6 crossover, which is set to include a new face and tech from the larger EV9
New Fisker Ocean Sport washes up in the UK: £36k for a 288-mile range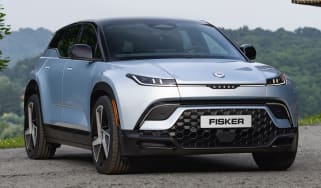 New Fisker Ocean Sport washes up in the UK: £36k for a 288-mile range
American EV startup Fisker has just launched its entry-level Ocean SUV in the UK, with a range of up to 288 miles
New Vauxhall Vivaro Electric is cheaper, yet has more range and tech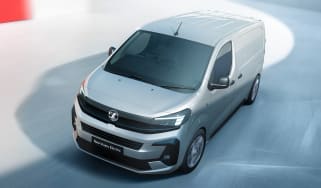 New Vauxhall Vivaro Electric is cheaper, yet has more range and tech
Vauxhall has given its Vivaro Electric panel van a mid-life refresh with a new face and some of the latest tech