Complete guide to the char.gy on-street charging network
UK firm char.gy offers councils two electric-car charging solutions for on-street charging, as well as two subscription packages for repeat users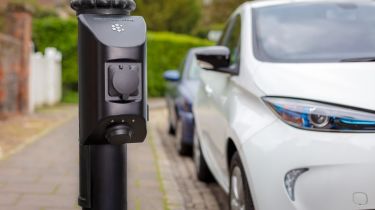 While home wallboxes are a convenient charging option for those with access to off-street parking, what about those who don't? Thankfully, UK company char.gy offers on-street charging solutions for those without their own driveway, meaning city-dwellers in particular can also make the switch to electric.
There are currently two charg.gy electric-car charging solutions: one is a lamp-post charger that can be installed on any lamp-post on a residential street, while the other is a standalone bollard suitable for streets or car parks.
The company launched in 2016, and its network now includes almost 1,000 chargers located across the country – primarily in London and Coventry. The only caveat is that char.gy's products aren't really designed for private buyers: if you want one (or several) on your street, you'll need to ask the council to install them for you.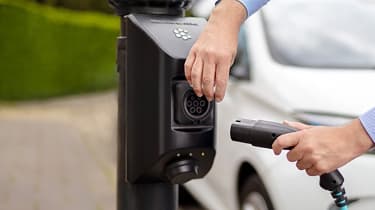 char.gy lamp-post and bollard chargers
The char.gy lamp-post and bollard chargers are both compatible with Type 2 charging cables, and will deliver up to 7.7kW of power. At that rate, you could fully charge a MINI Electric in just over four hours, or a Tesla Model 3 Long Range in closer to 11 hours. 
The company says its chargers are designed to blend into their surroundings, with a metal, weatherproof outer shell finished in 'anti-graffiti' paint to prevent vandalism. Charging cables are also locked when charging begins, ensuring that cables can't be removed or tampered with while charging is in progress.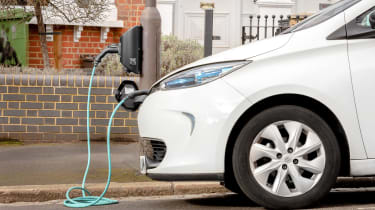 Paying for char.gy electric-car charging
Users can set up each charging session through a smartphone, with an ad-hoc, pay-as-you-go rate of 42p/kWh (as of 16 May 2022, up from 33p/kWh previously) for casual users. This means it would cost you around £27 to fully recharge a 64kWh Kia e-Niro. This is about 50% more expensive than a home wallbox charger, but char.gy claims it's still at least 33% cheaper than running a petrol or diesel car.
More frequent users may be interested in the subscription packages char.gy offers: the first (char.gy Casual) costs £49.99 a month and includes 140kWh of charging – dropping the price to the equivalent of 35.7p/kWh. The char.gy Professional option is £178.99 a month for 500kWh – again, the equivalent of 35.7p/kWh. Previously, char.gy offered users an unlimited plan for £68 per month, but this has now been axed. 
The char.gy network is part of the Zap-Pay pay-as-you-go service, which will allow users to locate and pay for charging sessions on one app once char.gy is integrated on the service.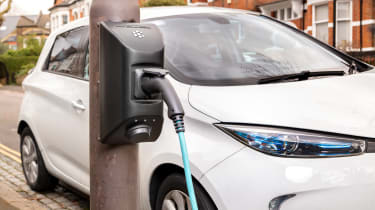 The electricity provided comes from 100% renewable sources courtesy of Octopus Energy, which also supports the IONITY rapid-charging network in the UK. Both of char.gy's products qualify for grants from OZEV's on-street residential charge point and workplace charging schemes, which see the Government fund up to 75% of a charger's cost and installation – up to a limit of £350 per outlet/socket in the case of the workplace charging scheme.
Councils can find out how much a lamp-post or bollard charger will cost by getting in touch with char.gy. The company suggests various business models, including sponsorship and shared reward. It suggests that its chargers could generate revenue for councils, paying for themselves in the long term. All chargers can be monitored remotely to maximise uptime, with councils able to view usage statistics and other data besides.
DrivingElectric Awards 2024: the winners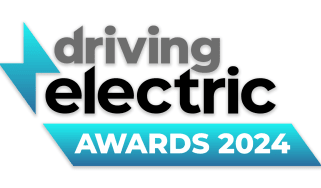 DrivingElectric Awards 2024: the winners
We celebrate the very best products in the EV world
Tesla Cybertruck: pricing and specs for Elon Musk's electric pickup truck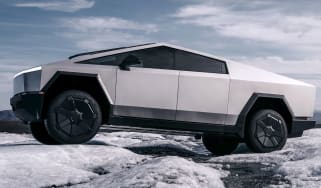 Tesla Cybertruck: pricing and specs for Elon Musk's electric pickup truck
The Tesla pickup truck is now on sale, with a range of up to 340 miles and a starting price of just over $60,000
MINI Cooper Electric: pricing and specs for British-built electric supermini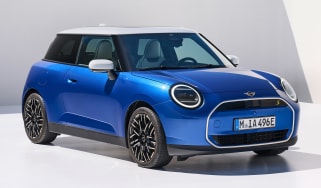 MINI Cooper Electric: pricing and specs for British-built electric supermini
MINI's latest electric hatchback introduces a revolutionary interior design, as well as larger batteries to provide a 250-mile range