Complete guide to the char.gy on-street charging network
UK firm char.gy offers councils two electric-car charging solutions for on-street charging, as well as two subscription packages for repeat users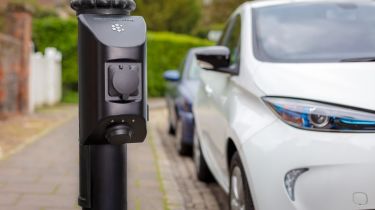 While home wallboxes are a convenient charging option for those with access to off-street parking, what about those who don't? Thankfully, UK company char.gy offers on-street charging solutions for those not blessed with their own driveway, meaning city-dwellers in particular can also make the switch to electric.
There are currently two charg.gy electric-car charging solutions: one is a lamp-post charger that can be installed on any lamp-post on a residential street, while the other is a standalone bollard suitable for streets or car parks.
Now, five years after the company launched in June 2016, its network includes almost 1,000 chargers located across London and Coventry. The only caveat is that char.gy's products aren't really designed for private buyers: if you want one (or several) on your street, you'll need to ask the council to install them for you.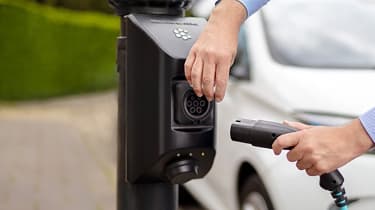 char.gy lamp-post and bollar chargers
The char.gy lamp-post and bollard chargers are both compatible with Type 2 charging cables, and will deliver up to 7.7kW of power. At that rate, you could fully charge a MINI Electric in just over four hours, or a Tesla Model 3 Long Range in closer to 11 hours. 
The company says its chargers are designed to blend into their surroundings, with a metal, weatherproof outer shell finished in 'anti-graffiti' paint to prevent vandalism. Charging cables are also locked when charging begins, ensuring that cables can't be removed or tampered with while charging is in progress.
Users can set up each charging session through a smartphone, with an ad-hoc, pay-as-you-go rate of 33p/kWH for casual users. This means it would cost you around £21 to fully recharge a 64kWh Kia e-Niro. This is about three times more expensive than you'd expect from a home wallbox charger, but that's to be expected.
More frequent users might be interested in the two subscription packages char.gy offers: the first costs £38.99 per month and includes 200kWh of charging, which equates to around 800 miles of charge for a typical EV at 19.5p/kWh. Each kilowatt-hour thereafter costs a further 15p.
There's also an unlimited plan, which costs £68 per month and is better value for higher-mileage drivers. In addition, char.gy is part of the Zap-Pay pay-as-you-go service, which will allow users to locate and pay for charging sessions on one app once char.gy is fully integrated on the service.
The electricity provided comes from 100% renewable sources courtesy of a supply from Octopus Energy, which also supports the IONITY rapid-charging network in the UK. Both of char.gy's products are OZEV-certified and qualify for grant from the OZEV's on-street residential charge point and workplace charging schemes, both of which sees the Government fund up to 75% of a charger's cost and installation – up to a limit of £350 per charging outlet/socket in the case of the workplace charging scheme.
Councils can find out how much a lamp-post or charger or bollard will cost by getting in touch with char.gy directly. The company suggests various business models that include sponsorship, shared reward and others. It suggests that its chargers could generate modest revenue for councils, and effectively pay for themselves in the long term. All chargers can be monitored remotely to maximise uptime, with councils able to view usage statistics and plenty of other data besides.
Top 10 best plug-in hybrid SUVs 2022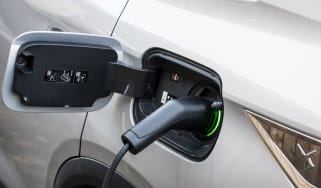 Top 10 best plug-in hybrid SUVs 2022
The finest plug-in hybrid SUVs offer low running costs, enough electric range for daily use and excellent practicality. These are the best plug-in hyb…
Top 10 best plug-in hybrid cars 2022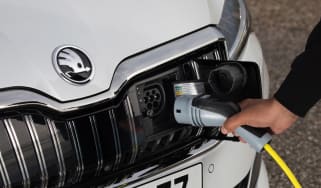 Top 10 best plug-in hybrid cars 2022
Plug-in hybrid cars are great for keeping fuel and company-car tax bills low. Here are the best ones to buy in the UK right now
Top 10 best luxury electric cars 2022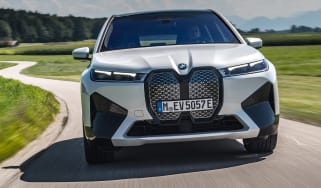 Top 10 best luxury electric cars 2022
From Audi to Tesla, here are our top picks of the most luxurious zero-emissions motoring options on the market right now