Tethered or untethered home charger?
Find out if you should buy a tethered or untethered EV charger and what the differences are between them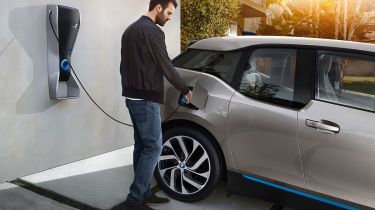 One of the first things you need to think about when considering an electric car is how you will charge it. A home wallbox charger is by far the best way to keep an electric car going, because public chargers are inconvenient and expensive to use in comparison. However, there are two versions of home charger you need to be aware of: tethered and untethered. 
What is a tethered EV charger, then? It sounds a bit strange at first but it's pretty simple: a tethered charger is a box fixed in place on the wall with a built-in cable that you unhook and plug into your electric (or plug-in hybrid) car. Once the car is charged up or you need to head out, you simply unplug, hook the cable back on and you're done.
An untethered EV charger doesn't have its own cable. Instead, it has a slot for a charging cable that you plug in at both ends – one in the box, the other in the car. Once charging is complete you need to unplug both ends of the cable and store it somewhere, usually in the boot of the car, so you can use it on longer trips. 
There are some pros and cons to each type of home wallbox charger, plus they are usually priced differently. In this quick guide we will put the two types (tethered vs untethered charger) against each other to find out which one is best for you, so read on to find out everything you need to know.
Tethered wallbox chargers
Tethered wallbox chargers are the more convenient type for most people, especially if you plan to charge up every night, as most drivers do. You simply pull up to the wallbox, grab the cable and plug in, so it's nice and quick. There are some drawbacks, though.
You have to make sure you wind the cable back up and store it neatly every time you unplug your car, otherwise you risk driving over it or damaging it in some other way. You also need to check if the built-in cable is long enough to reach your parking space, otherwise you'll need to pay extra for a longer cable when ordering your unit.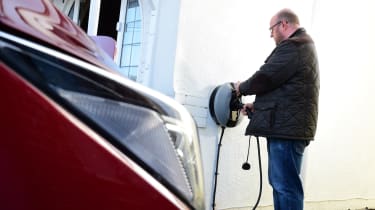 There's also a slight possibility that by choosing a tethered charger you could end up with a box that you can't use in the future. It seems unlikely that anything other than Type 2 will be the norm in the years to come, but advances in tech could make it obsolete. Most EVs use Type 2 plugs for charging – think of it like the USB of the car world – but some older models such as the Nissan Leaf used a different set-up that's not compatible.
Untethered wallbox chargers
Untethered wallbox chargers require you to connect your own cable to use them. Most cars come with this as standard, but sometimes it's an optional extra and can cost hundreds to replace if you lose it. It's more inconvenient than a tethered charger because every time you arrive home, you'll need to open the boot, or wherever the cables are stored in the car, get them out and plug in at both ends. Then you have to do the reverse when you set off. 
Partnership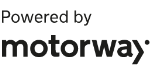 Need to sell your car?
Find your best offer from over 5,000+ dealers. It's that easy.
However, without a cable, untethered units look a bit tidier on your driveway, and you can purchase cables of different lengths as required. They're also the best way of future-proofing your charger, as you can simply upgrade the plug configuration when you need to. Plus, they're generally less expensive than tethered chargers because manufacturers don't have to provide any charging cable.
BMW i4 facelift to topple Tesla with huge range and tech upgrades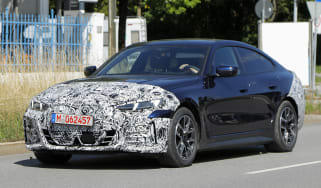 BMW i4 facelift to topple Tesla with huge range and tech upgrades
An updated version of the BMW i4 has been spotted testing, likely sporting a longer range and the latest technology
Electric BMW iX2 is set to take the kidney grille to the next level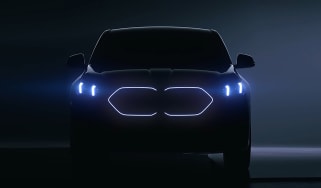 Electric BMW iX2 is set to take the kidney grille to the next level
BMW has teased the highly-rumoured iX2 coupe-SUV, which has been revealed to get enlarged illuminated kidney grilles