Complete guide to the Gridserve (formerly Ecotricity) Electric Highway charging network
Need to charge your electric vehicle on the Gridserve Electric Highway network? Here's how it works, how much it costs and how to pay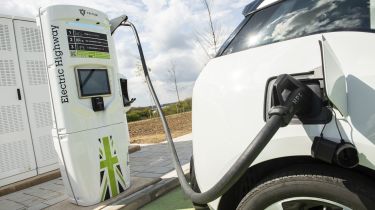 The Gridserve Electric Highway charging network (formerly run by Ecotricity) includes over 300 charging points at motorway service stations and other locations across the UK. Gridserve is constantly expanding its network, most recently announcing a tie-up with Dobbies Garden Centres to create "30 Destination Electric Hubs at key locations in early 2022."
In 2021, Ecotricity sold the entire Electric Highway network to Gridserve, this after the Hitachi-backed company took an initial 25% stake in the network and began upgrading its charging hardware. As of December 2021, Gridserve has revamped over 75% of the old Ecotricity charging points at locations across the UK with new units that support dual charging, contactless payment and 60kW+ charging speeds.
Gridserve has also announced plans to expand its network with 50 'Electric Hubs' featuring 350kW ultra-rapid chargers, as well as 100 'Electric Forecourts' modelled on the company's flagship location in Braintree, Essex.
The company is aiming to have the first 20 of these motorway hubs open by the spring 2022, each featuring between six and 12 350kW ultra-rapid charging points – the fastest currently in operation in the UK. The first opened in April 2021 at Rugby Services near Coventry, with 12 Gridserve chargers and 12 Tesla Superchargers. Half of Moto service areas will have a minimum of six ultra-rapid chargers by the end of 2021, with the company aiming to have ultra-rapids at all its sites by the end of 2022.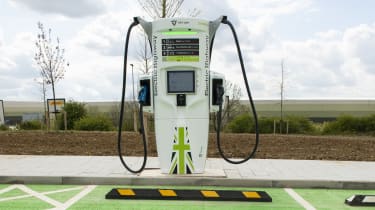 Charging on the Gridserve Electric Highway network
While Gridserve is currently working on its own smartphone app, drivers can still download the Electric Highway app to pay for charging on the network. Simply enter your car's details and a credit card to a user profile to get started, ensuring you either remember or make note of your three-digit security code you'll need each time you charge. 
The app will show you all of the charging points in your area, with a live status showing whether or not each charger is available to use. Once you're up and running, you can use the app to monitor the progress of your charging session.
Electricity on the network is currently priced at 30p per kilowatt-hour (kWH), meaning an 80% top-up of the standard, 40kWh Nissan Leaf would cost £9.60. This translates into 134 miles of range on paper, although it will vary from car to car. However, up to dates prices can be found on the Electric Highway app. 
Gridserve has also announced prices for its new sites. Charging at one of the Electric Hubs will also cost 30p per kWh, while the price at Electric Forecourts is 24p per kWh. Most of the chargers on the Electric Highway network are rapid chargers, capable of speeds over 60kW, while a select few at locations including the Electric Hubs are capable of up to 350kW.
It's worth remembering that public charging is usually more expensive than home charging, with the latter costing in the region of 15p per kWh depending on your tariff. Some companies will also charge you less at night when demand is lower.
Top 10 best luxury electric cars 2022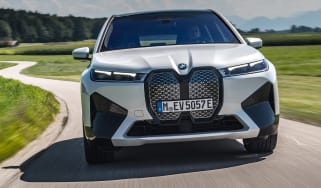 Top 10 best luxury electric cars 2022
From Audi to Tesla, here are our top picks of the most luxurious zero-emissions motoring options on the market right now
Top 9 best small electric cars 2022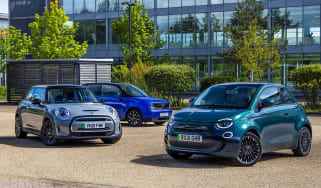 Top 9 best small electric cars 2022
Small electric cars make a lot of sense for commuting, city life and saving big on running costs. We pick out the best ones to buy in the UK right now
How much is the Benefit-in-Kind company-car tax on an electric car?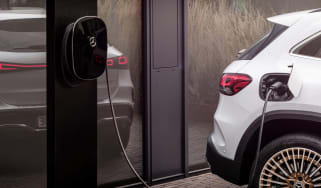 How much is the Benefit-in-Kind company-car tax on an electric car?
The company-car tax, or BiK, on electric cars is 1% during the 2021/22 financial year and will rise to just 2% in 2022/23, making a zero-emissions veh…