Complete guide to the Gridserve (formerly Ecotricity) Electric Highway charging network
Need to charge your electric vehicle on the Gridserve Electric Highway network? Here's how it works, how much it costs and how to pay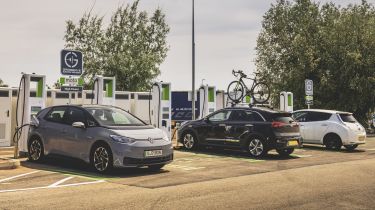 The Gridserve Electric Highway charging network, which was formerly run by Ecotricity, currently includes over 300 charging points located at motorway service stations and other locations across the UK.
As with many public charge operators, prices for plugging in have been hiked in recent months – and Gridserve is no exception. The new prices, effective from 28 September 2022, see increases across the network – with Grideseve's 'High Power' chargers (up to 350kW) now costing 66 pence per kilowatt-hour of electricity. Its 'Medium Power' chargers (up to 60kW) are priced at 65p/kWh. 
Topping up at one of the company's Electric Forecourts is priced at 64p/kWh, while slower AC charging (up to 22kW) – both tethered and untethered – costs 49p/kWh.
Gridserve blames the increases on spiralling energy prices, as well as a desire to "keep upgrading and improving the network". Gridserve says it is aiming to deliver over 5,000 High Power Chargers by 2025 across its sites up and down the country – including new Electric Super Hubs and Electric Forecourts.
In April 2022, Gridserve confirmed it had completed plans to replace all of the old Ecotricity chargers on the UK motorway network. Half of Moto service areas got a minimum of six ultra-rapid chargers, with the company aiming to have units like these installed at all its sites by the end of 2022. 
The brand's first rapid-charging hub in Wales went online in February; another hub at Moto Thurrock services on the M25 followed in early May. June saw the opening of a six-charger site at Moto Severn View and an 11-charger site at Moto Heston.
Charging on the Gridserve Electric Highway network
All new Gridserve chargers can be accessed via contactless payment; just tap and go. Previously, Gridserve customers were able to use the old Electric Highway app to search for chargers and pay for charging, but this is no longer operational. Gridserve is said to be working on a new, bespoke app, which will eventually offer payment options and a membership scheme, but it's not yet clear when this will be live.
In the meantime, the Gridserve website offers an interactive map that shows all of the company's chargers, with real-time information on charge point availability and connector types. 
Electricity on the network is currently priced at 49p per kilowatt-hour (kWh) if you're using one of its slower 22kW units. Plugging into one of Gridserve's rapid chargers – which typically charge at up to 60kW – costs 65p/kWh. Then there's the network's ultra-rapid chargers, which can reach speeds of up to 350kW and cost 66p/kWh to use. The only exception is if you choose to visit one of Gridserve's Electric Forecourts, where prices for all chargers are set at 64p/kWh. Up-to-date prices can be found on the Gridserve website.
At 66p/kWh, an 80% top-up of a 58Wh Volkswagen ID.3 would cost around £30. This translates to 212 miles of range on paper, although it'll vary from car to car. It's worth remembering that public charging is usually more expensive than home charging, with the latter currently costing around 28-34p/kWh, depending on your tariff. Some companies will also charge you less at night when demand is lower.
UK electric-car grant reinstated until March 2023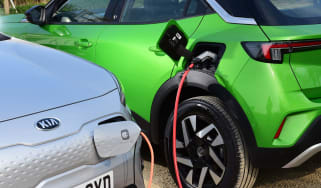 UK electric-car grant reinstated until March 2023
The Plug-in Car Grant (PiCG) was axed back in June 2022, but will now apply to orders placed until 31 March 2023
Top 10 best electric cars 2022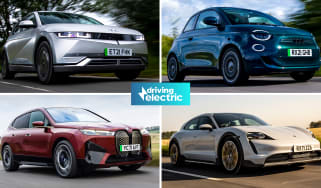 Top 10 best electric cars 2022
Here, we run through our favourite new electric cars that you can buy right now in the UK…
Top 10 best plug-in hybrid SUVs 2022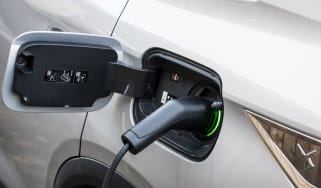 Top 10 best plug-in hybrid SUVs 2022
The finest plug-in hybrid SUVs offer low running costs, enough electric range for daily use and excellent practicality. These are the best plug-in hyb…