Complete guide to the Gridserve (formerly Ecotricity) Electric Highway charging network
Need to charge your electric vehicle on the Gridserve Electric Highway network? Here's how it works, how much it costs and how to pay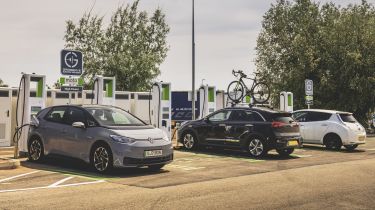 The Gridserve Electric Highway charging network, which was formerly run by Ecotricity, currently covers 85% of the country's motorway service areas, as well as some of the UK's "busiest retail locations". The charge point operator runs a handful of petrol station-style Electric Forecourts, as well as an increasing number of Electric Hubs.
Gridserve says it's aiming to deliver over 5,000 High Power Chargers by 2025 across its sites up and down the country – including the aforementioned Electric Hubs, Electric Super Hubs and Electric Forecourts. The network's first opening of 2023 was an Electric Super Hub in Solstice Park in Wiltshire, near Stonehenge. The new rapid-charging hub features eight 350kW ultra-rapid chargers and large parking bays to help with accessibility.
Speaking of accessibility, Gridserve recently listed its two Electric Forecourts – in Braintree and Norwich – on the fuelService app, which allows disabled drivers to request help with charging. Assistance can be requested in advance, before being confirmed in-app on arrival; a 'Gridserve Guru' will then offer support as appropriate.
Another Gridserve Electric Forecourt is set to open at Gatwick Airport later this year, with more locations like it planned in Stevenage, Gateshead, Bromborough, Plymouth and Markham Vale.
Gridserve has replaced all of the old Ecotricity chargers on its network and in October 2022 installed the UK's fastest charging points at its flagship location in Braintree, Essex. These particular units are capable of 360kW charging speeds, which add around 100 miles of range in just five minutes to certain EVs.
Charging on the Gridserve Electric Highway network
All new Gridserve chargers can be accessed via contactless payment; just tap and go. Previously, Gridserve customers were able to use the old Electric Highway app to search for chargers and pay for charging, but this is no longer operational. Gridserve is said to be working on a new, bespoke app, which will eventually offer payment options and a membership scheme, but it's not clear when this will go live.
In the meantime, the Gridserve website offers an interactive map that shows all of the company's chargers, with real-time information on charge point availability and connector types. As of January 2023, disabled drivers can request help with charging when charging at Gridserve's Electric Forecourts via the fuelService app, but it's currently only available at Gridserve's two Electric Forecourts.
Gridserve's pricing structure depends on the speed of the charger you are using. Electricity from one of the operator's 'High Power' chargers (up to 360kW) now costs 66 pence per kilowatt-hour, while its 'Medium Power' chargers (up to 60kW) are priced at 65p/kWh. Finally, slower AC charging (up to 22kW) – both tethered and untethered – costs 49p/kWh.
However, if you visit one of Gridserve's Electric Forecourts located in Braintree, Essex or Norwich, prices for all chargers are set at 64p/kWh. Up-to-date prices can be found on the Gridserve website.
At 66p/kWh, a 10-80% top-up of a 58Wh Volkswagen ID.3 would cost around £27. This translates to a little over 200 miles of range on paper, although it'll vary from car to car. It's worth remembering that public charging is usually more expensive than home charging, with the latter currently costing around 28-34p/kWh, depending on your tariff. Some companies will also charge you less at night when demand is lower.
Electric Renault 5: prices, 2024 launch date and teaser images of the MINI Cooper rival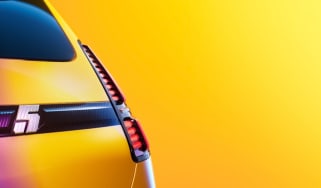 Electric Renault 5: prices, 2024 launch date and teaser images of the MINI Cooper rival
New official teaser pictures for Renault's electric supermini confirm the 5's reveal in February 2024
Big price cut: Electric Renault Megane prices slashed in time for Christmas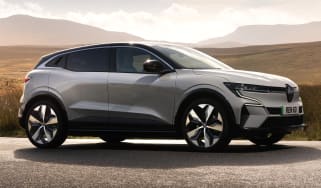 Big price cut: Electric Renault Megane prices slashed in time for Christmas
Renault Megane E-Tech gets a price drop of up to £3,500, bringing the starting price to just £34,495