Complete guide to Pod Point home chargers
Find out all you need to know about the Pod Point Solo 3 home wallbox charger for electric cars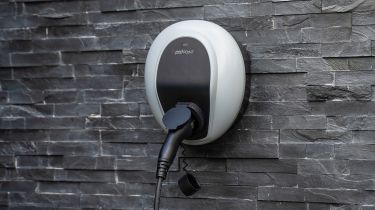 Since it was established in 2009, Pod Point has produced over 175,000 plug-in hybrid and electric vehicle charging points for homes, workplaces and public locations. In fact, the British company operates its own network of public EV chargers, including those found in Tesco supermarket car parks.
The 'Solo 3' is Pod Point's home wallbox charger, which was updated in November 2021. You can choose from three outputs – 3.9kW, 7kW and 22kW – and whether your Solo 3 has a charging cable built-in (tethered), or you use the one that came with your car (untethered).
Prices including installation start from £799, rising to £1,599 for the fastest 22kW tethered version. If you live in a rented property or own a flat with dedicated off-street parking, you get up to £350 off the price of a charger with the government's OZEV EV chargepoint grant.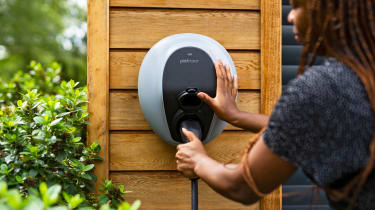 Pod Point Solo 3 home wallbox charger
The Solo 3 charger is the only home charger Pod Point makes, but as we mentioned there are several versions available. Bear in mind that the 22kW Solo 3 requires a three-phase electricity supply to work, which some UK households don't have. 
Unlike some other home chargers, the Solo 3 doesn't have to be mounted to a wall as you can buy a stand for your unit from Pod Point. Whatever way you mount it though, all versions of the Solo 3 are almost identical. The only difference being untethered units (pictured above) feature a Type 2 socket that's accessed by lifting a flap, while the cable built into the tethered version comes out the bottom of the charger. 
All versions are wi-fi-enabled, which allows over-the-air software updates for the life of the Solo 3, and for you to see data from the charger in Pod Point's smartphone app. Once you've entered your energy tariff's rates, the app can also display the cost and amount of energy used during each charging session.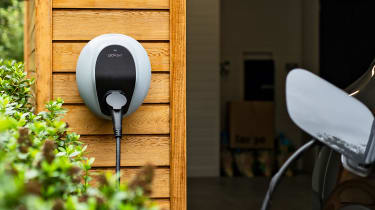 The Pod Point app can be used to schedule when your charging sessions begin, too. If you have a dual-rate energy tariff, this allows you to make the most of off-peak energy prices and help top-up your EV for less.
Every Solo 3 is covered by a three-year warranty and the cost of a 'standard' installation is included in the price. Pod Point says 90% of its customers qualify for standard installation, but you may have to pay extra if installing a charging point at your property turns out to be more complex.
Pod Point will perform a remote survey before your installation and carry out a more thorough survey when the installer arrives. A number of accessories are offered, including extended charging cables, plug holsters and a key lock if you're concerned about unauthorised use of your charger. For more information on home chargers, read our guide to finding the right wallbox for you here.
Tesla Model 3 facelift will be a double-edged sword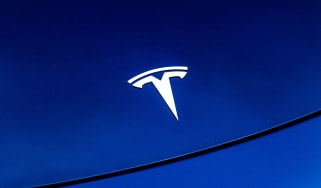 Tesla Model 3 facelift will be a double-edged sword
Tesla's updated EV will have an improved interior, greater range and a more affordable price – as well as one unfortunate drawback
Electric Ford Puma could become the UK's best-selling EV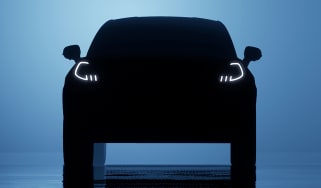 Electric Ford Puma could become the UK's best-selling EV
The Ford Puma EV is set to arrive in 2024 with a range of over 200 miles and a tweaked exterior design
Vauxhall Astra Electric: price, range and video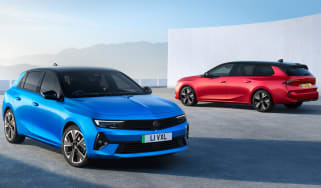 Vauxhall Astra Electric: price, range and video
The new Astra Electric shares its parts with the Peugeot e-308, with first deliveries due soon