Complete guide to Pod Point home chargers
Find out all you need to know about the Pod Point Solo home wallbox charger for electric cars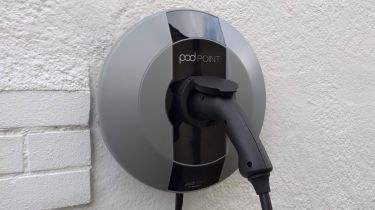 Dating back to 2009, Pod Point is a long-established provider of charging points suitable for both electric and plug-in hybrid cars in UK. In over a decade of operation, it has fitted more than 70,000 points in public, workplace and home locations, making it one of the biggest players on the market.
Pod Point's 'Solo' model is its only current offering for home wallbox buyers, but there are three distinct versions and two mounting options to pick from. For the latter, you can choose from either tethered or untethered (which refers to whether the box comes with or without a charging cable attached).
Pod Point Solo home wallbox charger
Referring to the Pod Point Solo as a 'wallbox charger' is actually slightly misleading, because the company can also supply a stand, which gives you more options when it comes to installation. The unit itself is identical wherever you mount it.
The Pod Point Solo is circular, measures about 35cm in diameter and is 15cm deep. It has a centrally mounted Type 2 socket accessed by lifting a flap. The unit's case is a blend of dark and light grey plastic, and looks and feels more than up to the job of daily charging.
You can choose from 3.6, 7 and 22kW versions, although the latter requires a three-phase electricity supply, which can be a costly upgrade for the average UK household. Pod Point chargers have load-balancing function that monitors your property's electricity consumption and controls the charger to ensure it never exceeds a safe level, meaning 7kW units can be installed at almost every property.
The 3.6kW version is 1.6 times faster than charging from a three-pin socket and should add up to 15 miles of range per hour, while the 7kW model is three times faster than a three-pin, promising up to 30 miles of range per hour. The 22kW Solo is 10 times faster than a three-pin and provides up to 90 miles per hour charging speed.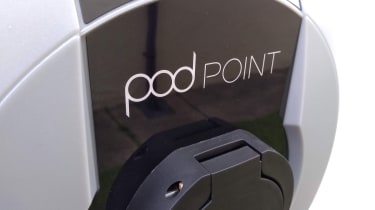 All versions are wi-fi-enabled, which allows over-the-air software updates for the life of the unit, and they can communicate with a smartphone app. Once you've entered your energy cost per unit, it can display the amount of power and the cost of your electricity every time you connect, helping you keep tabs on your outgoings even if you don't have a smart meter.
The unit is covered by a three-year warranty and the cost includes 'standard' installation, but you may have to pay extra for a more complex installation. Pod Point says 90% of its customers qualify for standard installation.
Pod Point will look after your wallbox grant paperwork, will perform a remote survey before your installation and carry out a more thorough survey when the installer arrives. A number of accessories are offered, including charging cables, plug holsters and a key lock if you're concerned about unauthorised use of your charger. For more information on Pod Point's products, visit the company's www.pod-point.com website.
Best plug-in hybrid SUVs 2021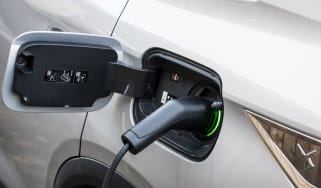 Best plug-in hybrid SUVs 2021
A good plug-in hybrid SUV should combine low running costs with excellent practicality. These are some of the best on sale right now
Best electric SUVs 2021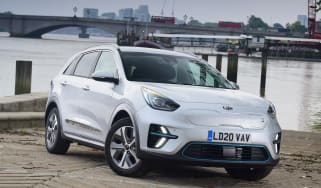 Best electric SUVs 2021
Our selection of the best electric SUVs you can buy features cars that promise to mix style, practicality and rock-bottom running costs
Longest range electric cars 2021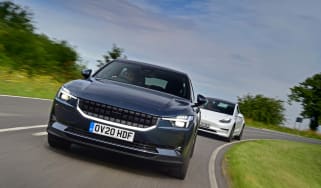 Longest range electric cars 2021
The range of electric cars is continually improving. Here are the top 10 models with the longest range on a single charge