Complete guide to Pod Point home chargers
Find out all you need to know about the Pod Point Solo home wallbox charger for electric cars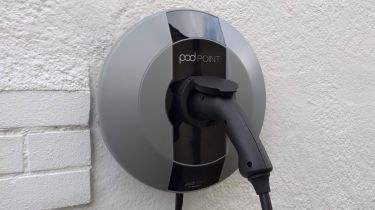 Pod Point was established in 2009, and since then has fitted more than 70,000 charging points in public, workplace and home locations across the UK for charging electric and plug-in hybrid cars. Pod Point's network of chargers at Tesco supermarkets, in partnership with VW, has delivered over 500,000 charging sessions so far.
Pod Point's 'Solo' model is its only current offering for home wallbox buyers, similar to wallbox chargers from EO Charging and BP Pulse. There are three distinct versions and two mounting options to pick from. You can choose from three power outputs (3.6, 7 and 22kW), and whether your Solo is tethered or untethered (which refers to whether the box comes with or without a charging cable attached). As of September 2021, prices including installation started at £449, with the government currently covering 75% of that cost through the home wallbox grant.
Pod Point Solo home wallbox charger
Referring to the Pod Point Solo as a 'wallbox charger' is actually slightly misleading, because the company can also supply a stand, which gives you more options when it comes to installation. The unit itself is identical wherever you mount it. The Pod Point Solo is circular, measures about 35cm in diameter and is 15cm deep. It has a centrally mounted Type 2 socket accessed by lifting a flap. The unit's case is a blend of dark and light grey plastic, and looks and feels more than up to the job of daily charging.
You can choose from 3.6, 7 and 22kW versions, although the latter requires a three-phase electricity supply, which can be a costly upgrade for the average UK household. Pod Point chargers have load-balancing function that monitors your property's electricity consumption and controls the charger to ensure it never exceeds a safe level, meaning 7kW units can be installed at almost every property.
The 3.6kW version is 1.6 times faster than charging from a three-pin socket and should add up to 15 miles of range per hour, while the 7kW model is three times faster than a three-pin, promising up to 30 miles of range per hour. The 22kW Solo is 10 times faster than a three-pin and provides up to 90 miles per hour charging speed.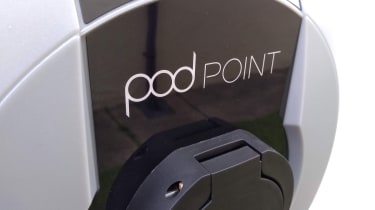 All versions are wi-fi-enabled, which allows over-the-air software updates for the life of the unit, and they can communicate with a smartphone app. Once you've entered your energy cost per unit, it can display the amount of power and the cost of your electricity every time you connect, helping you keep tabs on your outgoings even if you don't have a smart meter.
You can also schedule specific times when you want your car to charge via the Pod Point app. This will help you save money when charging at home if you tell your Pod Point to charge during off-peak hours when energy rates become cheaper. 
The unit is covered by a three-year warranty and the cost includes 'standard' installation, but you may have to pay extra for a more complex installation. Pod Point says 90% of its customers qualify for standard installation.
Pod Point will look after your wallbox grant paperwork, will perform a remote survey before your installation and carry out a more thorough survey when the installer arrives. A number of accessories are offered, including charging cables, plug holsters and a key lock if you're concerned about unauthorised use of your charger. For more information on Pod Point's products, visit the company's website at www.pod-point.com. For more information on home chargers, read our guide to finding the right wallbox for you here.
Top 10 best seven-seater electric and hybrid cars 2021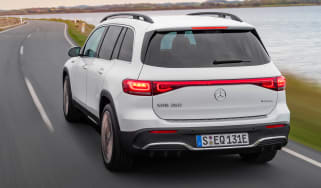 Top 10 best seven-seater electric and hybrid cars 2021
If the regular crop of electrified SUVs and family cars don't provide enough practicality for you, then take a closer look at the range of electric an…
Top 10 best luxury electric cars 2021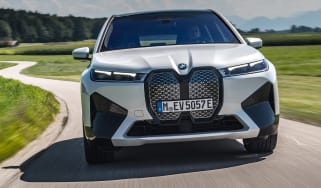 Top 10 best luxury electric cars 2021
From Audi to Tesla, here are our top picks of the most luxurious zero-emissions motoring options on the market right now
Electric car sales UK: Tesla Model 3 tops the charts in September 2021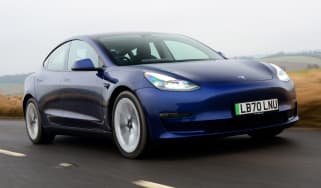 Electric car sales UK: Tesla Model 3 tops the charts in September 2021
The Tesla Model 3 was the best-selling car in the UK overall during September 2021, as the chip shortage continues to hit new vehicle supplies