London Congestion Charge exempt cars: do electric cars pay to enter the CCZ?
Do electric cars have to pay the London Congestion Charge? We explain the ins and outs of how this daily levy for entering the UK capital's Congestion Charge Zone (CCZ)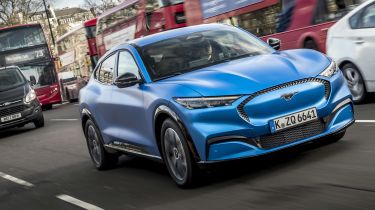 The London Congestion Charge was introduced in 2003 to deter people from unnecessarily driving into the central part of the UK's capital (known as the Congestion Charge Zone, or CCZ) in order to reduce both pollution and congestion. The CCZ is marked out by signs featuring a white 'C' on a red circle, stating 'Congestion Charge', so drivers of certain types of vehicles know they must pay per day to enter. 
The charge was temporarily suspended during the coronavirus lockdown in early 2020, then re-introduced. From 22 June 2020, the daily cost increased to £15 from £11.50 and the operating hours extended to seven days a week, 7am-10pm, rather than 7am-6pm on weekdays.
In December 2021, it was announced that from February 2022, the weekday hours will revert to their pre-pandemic schedule of 7am-6pm. However, some weekend charging will remain, with the charge being levied from midday to 6pm on Saturdays, Sundays and Bank Holidays. The rate will remain at £15.
Some vehicles are exempt from the Congestion Charge at all times. In the early days of the charge, anything emitting less than 100g/km of CO2 escaped the fee. However, improvements in technology that reduced engine emissions meant a larger number of vehicles became exempt. As a result, the limit was dropped to 75g/km of CO2.
That changed again on 25 October 2021 and now only fully zero-emissions vehicles are exempt. This situation won't last forever, either: in December 2025, the zero-emissions exemption will be removed, too. Note that exempt cars do not automatically escape the charge – they have to be registered beforehand with Transport for London (TfL).
Which cars are exempt from the Congestion Charge?
Until 2025, all purely electric cars, vans and other vehicles are Congestion Charge-exempt, because they have zero tailpipe emissions. This means if you purchase a fully electric vehicle and register it with Transport for London (TfL) you won't have to pay the Congestion Charge. Examples of fully electric cars are the Renault ZOE, Nissan Leaf and Volkswagen ID.3. Nearly all plug-in hybrid-electric vehicles (PHEVs) were Congestion Charge-exempt until 25 October 2021, when the limit for exemptions dropped from 75g/km CO2 emissions to fully zero-emissions.
How does the Congestion Charge work?
You have to pay the charge only once per day. This means you can drive in and out of the Congestion Charge zone any number of times on the same day without further penalty. You pay the charge online, on Transport for London's website. You can also pay the charge in advance, or wait until the next day to pay. Doing the latter adds £3.50 to the total payment, bringing it to £18.50. However, if you don't pay by midnight the following day, you'll be issued with a Penalty Charge Notice (PCN) for £160. If you pay this within 14 days, it's reduced to £80.
What other exemptions are there?
Until August 2020, residents within the Congestion Charge zone could apply for a Resident's Discount from Transport for London. They needed to prove their residency as well as vehicle ownership. This scheme is currently closed to new applicants, however it may reopen in February 2022 subject to a consultation currently being undertaken by TfL.
Blue Badge holders don't have to pay the Congestion Charge at all. As with the other exemptions, it's vital that the vehicles used by a Blue Badge holder – a maximum of two per badge – are first registered with TfL in order to qualify for exemption. Other vehicles facing no charge are those with nine or more seats, breakdown recovery vehicles and motorcycles.
What about other zones?
The London Ultra Low Emission Zone (ULEZ) was introduced in April 2019, operating 24 hours a day, seven days a week in the same boundaries as the Congestion Charge zone. Petrol cars and vans that don't meet at least the Euro 4 emissions standard have to pay £12.50 to enter the ULEZ area, while diesel cars and vans that don't meet at least the Euro 6 standard are liable for the charge.
This means that while Euro 4 and 5 petrol cars get away with not paying the ULEZ charge, Euro 5 diesels and earlier have to pay it. As a rough guide, diesel cars and vans registered before September 2016 aren't Euro 6 compliant. If in doubt, use TfL's online vehicle checker to see if you need to pay. The ULEZ expanded on 25 October 2021 to encompass the entire 'inner London area' (i.e. the zone bounded by the North and South Circular Roads).
What are other UK cities doing?
Cities such as Birmingham and Leeds are also working towards the introduction of clean-air zones, where older cars would be charged up to £10 a day to enter. These fees wouldn't apply to electric, hybrid or plug-in vehicles, though. However, Oxford is looking to take things further. Under council plans, the city would introduce the world's first zero-emissions zone, which would first ban all non-zero-emissions taxis, cars and light commercial vehicles from a number of streets, before being extended to cover all non-electric vehicles, including HGVs, in the entire city centre.
Top 10 best seven-seater electric and hybrid cars 2022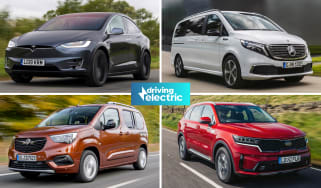 Top 10 best seven-seater electric and hybrid cars 2022
If the regular crop of electrified SUVs and family cars don't provide enough practicality for you, then take a closer look at the range of electric an…
Top 10 cheapest electric cars 2022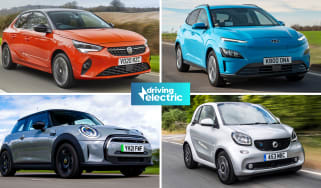 Top 10 cheapest electric cars 2022
Contrary to popular opinion, not all electric cars are expensive. Here are the cheapest ones available in the UK right now
New electric cars coming in 2022 and beyond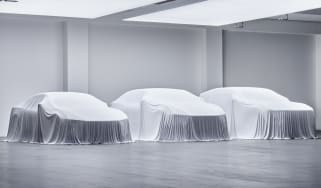 New electric cars coming in 2022 and beyond
With electric cars making up an ever-increasing proportion of sales, the industry is working flat out to launch new models – here's what's on the way …