New hybrid and plug-in hybrid cars 2021
​As hybrid technology improves and government regulations get stricter, manufacturers are putting emphasis on hybrid models of all types and sizes. Here's what's on the way in 2021...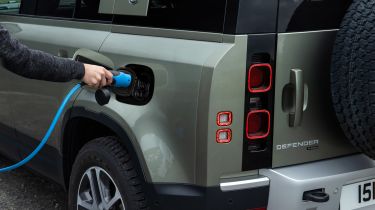 For many years, the Toyota Prius was pretty much the only hybrid car the man or woman on the street could mention and the technology was seen as a niche alternative to diesel when it came to reducing running costs and emissions. But in the last five years or so, hybrid technology has taken over the automotive world as consumers demand cleaner and cheaper-to-run cars, and governments impose ever-stricter limits on how much CO2 they can emit.
Recent changes to the UK's company-car tax system stack the deck heavily in favour of plug-in hybrids especially; with so many new-car sales driven by this sector, it's no surprise to see almost every car brand scrambling to offer this technology in multiple models. Lots of new hybrids have debuted or are scheduled to debut in 2020 and the growth will continue in 2021, as our list below reveals…
Bentley Bentayga Hybrid
Bentley's luxury SUV was facelifted in 2020 and is set to return to plug-in hybrid power following a brief discontinuation of the technology in the range towards the end of the outgoing car's life. Unveiled in late 2020 and set to arrive later this year, the new Bentayga Hybrid is powered by more or less the same 3.0-litre V6 petrol engine and electric motor combination as the Porsche Cayenne E-Hybrid; power sits at 443bhp and a 17.3kWh battery gives a claimed 31-mile range, albeit measured on the fairly inaccurate NEDC testing procedure. Read more about the Bentley Bentayga Hybrid here.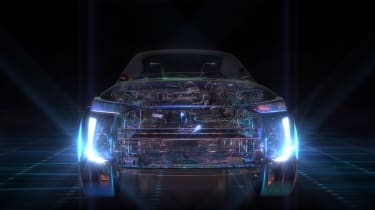 DS 4 E-TENSE
DS is part of the Stellantis Group and so shares engine technology with Peugeot, Citroen and Vauxhall. It has already launched the fully electric DS 3 Crossback and plug-in hybrid DS 7 Crossback, and a smaller plug-in hybrid is now on the way for 2021. The DS 4 name was last used on the Citroen-derived DS 4 hatchback from 2015 to 2018, but will now be worn by a wholly new model; DS' premium brand positioning means the new DS 4 will be aimed at rivals like the BMW X1, Mercedes GLA and Volvo XC40. We've only seen spy shots and some official teaser images so far, but we should see the car in full soon. Read more about the DS 4 E-TENSE here.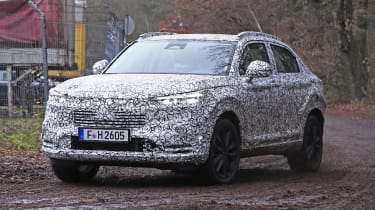 Honda HR-V
Honda is one of the last manufacturers to still embrace pure-hybrid technology, with its recent Jazz supermini using it to great effect. This trend is set to continue with the forthcoming all-new HR-V, which is due to go on sale in late 2021. It'll share its 'e:HEV' hybrid technology with the Jazz, using a 1.5-litre four-cylinder petrol engine, a pair of electric motors and a small battery. The engine can drive the wheels directly or power the electric motors, assisted by the battery, which itself can be topped up by the engine and regenerative braking. So far we've seen a hazy teaser shot of the car's rear and a number of unofficial spy shots: we'll have to wait for the full reveal later this year to see the HR-V in its entirety. Read more about the HR-V here.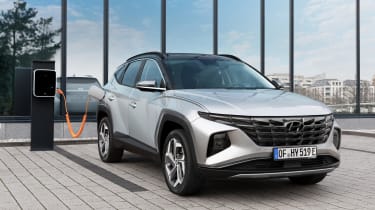 Hyundai Tucson Plug-in Hybrid
Hyundai has offered plug-in hybrid technology in its Ioniq hatchback for several years now, and the South Korean brand is now preparing to offer the technology in the latest generation of its Tucson family SUV, set to rival already-on-sale models like the Ford Kuga Plug-In Hybrid and Vauxhall Grandland X Hybrid. The pure-hybrid version of the new Tucson is already on sale – complete with a bold look and upmarket appointments – and has been well received, which bodes well for the soon-to-arrive plug-in effort. Read more about the 2021 Hyundai Tucson here.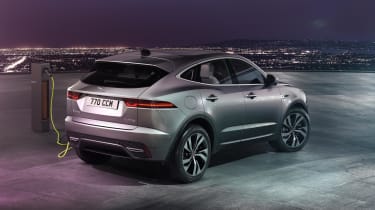 Jaguar E-Pace P300e
Jaguar and its sister brand Land Rover were initially slow to offer electrified versions of some of their most popular models, but now that the Land Rover Discovery Sport, Range Rover Evoque, Range Rover and Land Rover Defender (below) are going plug-in, Jaguar's SUVs are getting in on the trend. The E-Pace was launched in 2018 but has now moved to a new mechanical platform for its 2021 refresh, allowing use of the mild and plug-in hybrid engine technology already seen in the models mentioned above. The E-Pace P300e is on sale now, with deliveries set to start in the spring. Read more about the Jaguar E-Pace plug-in hybrid here.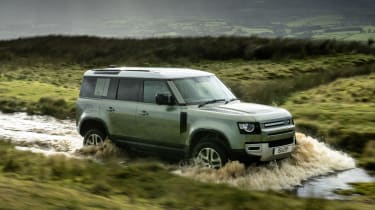 Land Rover Defender P400e
It has been many years in the making, but the all-new Land Rover Defender arrived at last in 2020 and has been very well received. It's currently available with petrol, diesel and mild-hybrid power, but a plug-in hybrid version was unveiled at the end of 2020, with deliveries set to start this year. Badged P400e, the plug-in hybrid Defender uses the same 2.0-litre unit employed in larger Range Rover PHEV models. Total power is 398bhp, there's a claimed 27-mile range from its 19.2kWh battery and 85.3mpg is claimed. Prices haven't been confirmed, but a figure around £60,000 is likely. Read more about the Land Rover Defender plug-in hybrid here.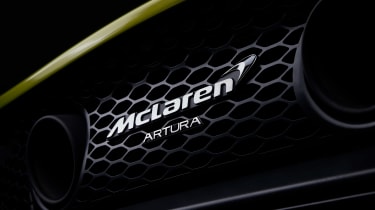 McLaren Artura
McLaren's next generation of supercars will get off to an electrified start in 2021 with the arrival of the Artura, a new non-plug-in 'High-Performance Hybrid' that'll sit between the GT and Super Series cars in the British manufacturer's range. We've spotted the car testing under 570S bodywork, but our only official look has been of the car's rear grille and exhausts; we should get a full look at the new car later in the year. Power is set to come from a twin-turbo V6 paired with an electric motor that'll match the performance of the V8-engined cars the Artura will replace. Read more about the McLaren Artura here.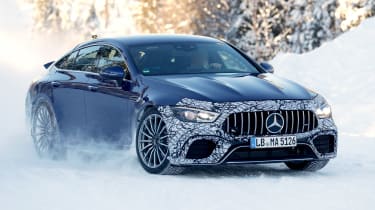 Mercedes-AMG GT 73 EQ Power+
While supercar manufacturers such as Ferrari, Porsche and McLaren have for several years been making use of hybrid systems to boost the performance of their fastest models, the technology has yet to make a significant impact on the super-saloon market – with the exception of Porsche's Panamera hybrids. That's all about the change, however, as German powerhouse Mercedes-AMG is working on a plug-in hybrid version of its four-door GT model. Expected to carry the long-winded 'Mercedes-AMG GT 73 EQ Power+' name, the model was teased very briefly in an official AMG video clip at the end of 2019 and has since been photographed undergoing cold-weather testing under light camouflage (above). A staggering power output of nearly 800bhp is anticipated, which could make for a sub-three-second 0-60mph time. Read more about the Mercedes-AMG GT 73 EQ Power+ here.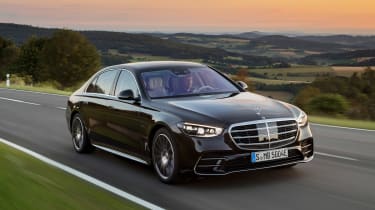 Mercedes S-Class plug-in hybrid
The S-Class is a staple of the Mercedes range, offering the ultimate in luxury and forward-looking technology. The latest model went on sale in December 2020 and is set to be joined by a plug-in hybrid variant this year – we've already test-driven it. In tandem with the plug-in-hybrid S-Class, Mercedes is also developing a fully electric high-end saloon, badged EQS, to rival the forthcoming electric BMW 7 Series and Jaguar XJ. Read more about the 2021 Mercedes S-Class here.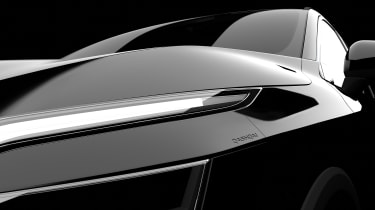 Nissan Qashqai e-POWER
A hybrid Nissan Qashqai is on the way and is set to use Nissan's 'e-Power' hybrid technology. The 2019 IMQ Concept gave us a hint as to what a next-generation hybrid Qashqai could look like, while subsequent teaser images of the production car (above) have offered a somewhat limited look at the finished article. Power in the hybrid version will come from a 1.5-litre petrol engine charging a battery, which in turns feeds power to electric motors driving the wheels; total power will be 187bhp and there'll be a choice of two or four-wheel drive. Sales start early this year. Read more about the new Nissan Qashqai here.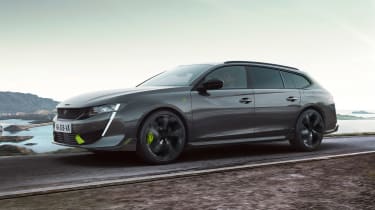 Peugeot 508 Peugeot Sport Engineered
A plug-in hybrid with serious performance, the 508 Peugeot Sport Engineered (PSE) is – as its name suggests – a sports saloon that's been fettled by the French brand's motorsport and performance arm. It features a 355bhp 1.6-litre petrol engine and electric motor combination, with power fed to all four wheels; 0-62mph is quoted at 5.2 seconds, with top speed limited to 155mph. Green detailing, 20-inch alloys and an aggressive bodykit help set it apart and you'll still get to choose between hatchback and SW estate versions. The car arrives this year, with Peugeot currently allowing buyers to register interest. The 508 PSE has the potential to make an interesting rival for the likes of the BMW 330e and Volvo S60 Recharge T8. Read more about the Peugeot 508 PSE here.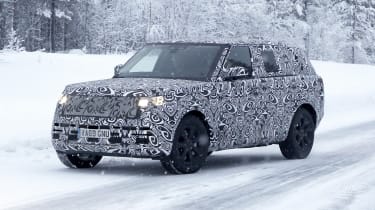 Range Rover PHEV and Range Rover Sport PHEV
Land Rover has been selling plug-in hybrid versions of both the Range Rover and Range Rover Sport for several years now, but with an all-new generation of the British brand's flagship model on the way, updated electrified models are in the pipeline, too. While a fully electric Range Rover for 2022 is now a prospect, the petrol-electric combination should continue to be offered as well, arriving at or soon after the new generation's launch in 2021. Read more about the new 2021 Range Rover hybrids here.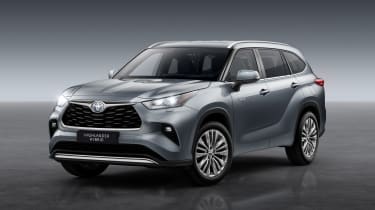 Toyota Highlander
The Highlander name has appeared on Toyota SUV models in various markets around the world but hasn't appeared in the UK and Europe so far. Now, the Japanese brand has announced its current Highlander – a seven-seat SUV that's larger than the RAV4 – will be offered in the UK from 2021. It'll use Toyota's familiar "self-charging" hybrid technology, combining a 2.5-litre petrol engine with an electric motor for a 241bhp output, 146g/km CO2 emissions and fuel economy of just under 43mpg. Until now, if you wanted a seven-seat Toyota SUV in the UK, your only choice was the somewhat agricultural Land Cruiser; the Highlander gives Toyota a contender against rivals like the Skoda Kodiaq, SEAT Tarraco, Peugeot 5008 and Hyundai Santa Fe. Read more about the Toyota Highlander here.​
Aston Martin plans for 90% electrification of its range by 2030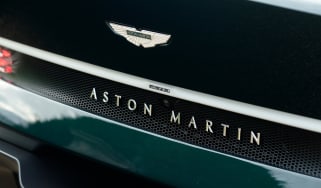 Aston Martin plans for 90% electrification of its range by 2030
Best plug-in hybrid cars 2021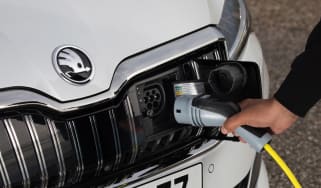 Best plug-in hybrid cars 2021
The best plug-in hybrid cars offer great fuel economy and very low running costs as long as you keep their batteries charged
Aston Martin plans for 90% electrification of its range by 2030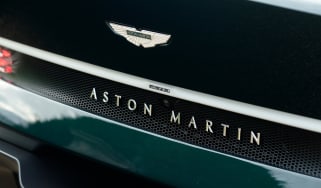 Aston Martin plans for 90% electrification of its range by 2030
British luxury brand confirms that it has plans for an electric car and plug-in hybrids as 2030 ban looms