2021 McLaren Artura plug-in hybrid supercar revealed
All-new plug-in hybrid McLaren Artura supercar revealed with 671bhp and 19-mile electric range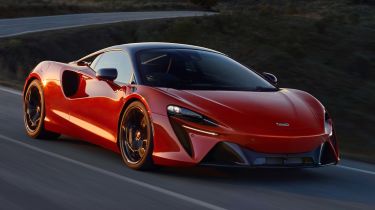 This is the McLaren Artura, the British supercar manufacturer's all-new model that's set to replace its existing Sports Series cars like the 570S. McLaren calls the car a 'High-Performance Hybrid' – it's the first plug-in hybrid model from the brand and is likely to pave the way for more. A preliminary price of £182,500 has been given; deliveries are expected to begin in the third quarter of 2021.
Built on an all-new mechanical platform called McLaren Carbon Lightweight Architecture (MCLA), the Artura is powered by a petrol-electric drivetrain comprising a V6 petrol engine and electric motor. Total output is 671bhp, with the onboard 7.4kWh battery offering 19 miles of pure-electric range. Perhaps most remarkably, CO2 emissions of 129g/km are quoted.
Performance is fittingly impressive: 0-62mph takes three seconds, 0-124mph takes 8.3 seconds and top speed is over 200mph. Power is put to the road through an all-new eight-speed dual-clutch automatic gearbox that also houses the electric motor; interestingly, there's no mechanical reverse gear – the electric motor runs in reverse instead.
The car's new lightweight platform has been built from the ground up with electrification in mind, which means more hybrid McLaren models are likely in the pipeline. The platform keeps weight down, helping to minimise the impact of the hybrid system's extra weight on the car's handling and performance. 
It's not all about performance, however: McLaren has added features to make the Artura more liveable with than the outgoing Sports Series models. The Artura gets a new eight-inch infotainment system with Android Auto and Apple CarPlay connectivity, over-the-air updates, adaptive cruise control, lane-departure warning, road-sign recognition and even bespoke tyres that feature noise-reduction technology.
Outside, the Artura's styling is a development of the brand's now-familiar design language. LED lights feature front and rear, as do familiar dihedral doors and large side intakes for the engine. A high-set exhaust system allows for a large diffuser at the rear that assists with downforce.
Top 5 best hybrid sports cars 2023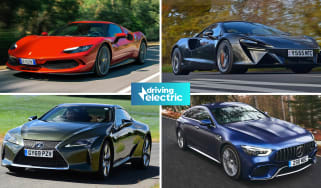 Top 5 best hybrid sports cars 2023
MINI Cooper Electric: pricing and specs for British-built electric supermini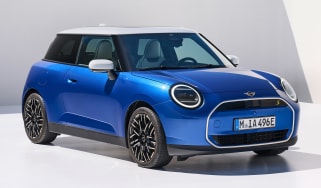 MINI Cooper Electric: pricing and specs for British-built electric supermini
MINI's latest electric hatchback introduces a revolutionary interior design, as well as larger batteries to provide a 250-mile range
DrivingElectric Awards 2024: the winners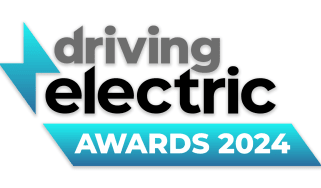 DrivingElectric Awards 2024: the winners
We celebrate the very best products in the EV world
The Kia EV9 is DrivingElectric Car of the Year 2024
The Kia EV9 is DrivingElectric Car of the Year 2024
Kia's new electric flagship wins big at DrivingElectric's annual awards ceremony