Porsche Panamera hybrid review
The Porsche Panamera hybrid offers a tantalising blend of exhilarating performance and superb efficiency
Pros
Quite practical
Huge performance
Useful electric range
Cons
Pricey options
Expensive to buy
Feels large on UK roads
| Car type | Electric range | Fuel economy | CO2 emissions |
| --- | --- | --- | --- |
| Plug-in hybrid | 31-35 miles | 97-141mpg | 45-66g/km |
The Porsche Panamera is the German brand's rival to established large and luxurious five-door offerings from Mercedes, BMW and Audi, as well as those from more exclusive manufacturers like Bentley and Maserati. This is the second generation of Porsche's luxury saloon, designed to strike the perfect balance between sportiness, comfort and practicality.
While Porsche might be heading towards an all-electric future with the Taycan, the Panamera and its cousing the Cayenne SUV are for the moment only available with purely petrol engines – or, as reviewed here, a petrol-electric plug-in hybrid powertrain for maximum efficiency.
There are three Panamera hybrids to pick from: entry-level 4 E-Hybrid, mid-range 4S E-Hybrid and the ballistic Turbo S E-Hybrid range-topper. Porsche also offers the Panamera E-Hybrid drivetrains in the more practical Sport Turismo estate bodystyle. This review concentrates on the hatchbacks; we've evaluated the Sport Turismo hybrid separately.
The Panamera 4 E-Hybrid makes 456bhp from its 2.9-litre turbocharged V6 petrol engine and electric motor combination. It has a 0-62mph time of 4.4 seconds and a top speed of 174mph. This is the most efficient of the trio, with official CO2 emissions from 45g/km and fuel economy ranging from 105 to 141mpg.
The 4S E-Hybrid puts out 552bhp in total. It also uses a 2.9-litre turbocharged V6, but here the petrol engine makes 434bhp, while the electric motor is the same 134bhp unit from the 4 E-Hybrid. Maximum torque is 750Nm, acceleration from 0-62mph takes 3.7 seconds and top speed is 185mph. Fuel economy in this case ranges from 94 to 105mpg, while CO2 emissions are between 61 and 69g/km.
The Turbo S produces 690bhp, thanks to the pairing of a twin-turbocharged V8 petrol engine with the same 134bhp electric motor used by the 4 and 4S hybrids. That gives the range-topper a 0-62mph time of 3.2 seconds and a top speed just 4mph shy of 200mph. Fuel consumption for the Turbo S ranges from 95 to 105mpg according to official testing, which also returned CO2 emissions of 61-69g/km.
You're unlikely to get close to the claimed maximum economy figures if you use all the car's performance all of the time, but with a charged battery and careful driving, you'll achieve far better fuel economy than in an equivalent non-electrified Panamera. Similarly, CO2 emissions as low as 45g/km mean the entry-level Panamera E-Hybrid makes some sense as a company car.
There's plenty of showroom appeal, just as you'd expect from any other Porsche. The Panamera's mid-2020 facelift brought its styling in line with the firm's SUV range, with a bold rear light bar and refined LED headlights; inside, the Panamera remains one of the most luxurious and well built cars in its class, with swathes of leather and endless scope for putting your own stamp on things.
A huge part of the Panamera's appeal for many will be its great blend of performance and efficiency, paired with plenty of practicality. There's room in the back for adults to stretch out, while the 403-litre boot is usable, if a little down on volume versus its purely petrol siblings.
Partnership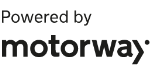 Need to sell your car?
Find your best offer from over 5,000+ dealers. It's that easy.
Throw in a keen chassis that does its best to hide the car's considerable mass, a very useful 33-mile electric range and a smooth, well integrated hybrid system and the Panamera E-Hybrid models make a strong case. It's a big car and feels it on UK roads, and for us the suspension could be a little more refined in its operation on the roughest of surfaces – but if you have the funds required, the latest Panamera is well worth a look. For a more detailed look at the Porsche Panamera hybrids, read on for the rest of our in-depth review...