Nissan Qashqai e-POWER hybrid review
Is Nissan's stepping stone to fully electric power a worthwhile addition to the Qashqai range?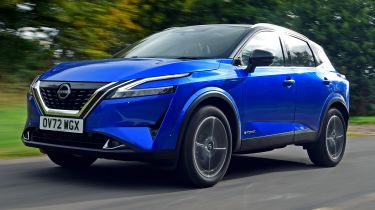 Pros
Sharp styling
Smooth, EV-like drive
Plenty of standard equipment
Cons
Practicality not class-leading
In-car tech still bested by rivals
Engine noise in traffic
| Car type | Fuel economy | CO2 emissions | 0-62mph |
| --- | --- | --- | --- |
| Hybrid | 53mpg | 119g/km | 7.6s |
While the majority of family SUVs today are available with full-hybrid and plug-in hybrid power, Nissan has adopted a different approach with the latest Qashqai. Mild-hybrid drivetrains are now standard across the line-up, while the range-topping model features the brand's 'e-POWER' technology.
Nissan calls it "an EV unplugged", with the front wheels driven by a 188bhp electric motor fed by a small 2.1kWh battery. Instead of having to plug in to charge the latter, energy for the battery comes from a 1.5-litre petrol engine that hums away in the background at a steady rate. 
The benefits of this setup, according to Nissan, are better fuel economy (up to 53 miles per gallon) and lower CO2 emissions (119 grams per kilometre) compared to the rest of the Qashqai line-up. The Japanese brand also says its e-POWER powertrain is meant to feel like an electric car to drive, and for the most part, it does.
You can hear the engine, of course, and anyone who's driven a car with a CVT gearbox will recognise the unusual sensation of the car's speed and acceleration not quite matching the sound coming from under the bonnet. But Nissan has calibrated the system so that engine noise does roughly rise in tandem with acceleration, and in any case it often falls completely silent around town, once there's sufficient charge in the battery to keep you going for a bit. Although, in stop-start traffic you become more aware of the engine as it sounds like it's running at a higher RPM than the average idle speed when you're sitting still or moving slowly.
The smooth, strong and step-free acceleration contributes to a relaxing driving experience, as well as a 7.9-second 0-62mph time. The Qashqai e-Power feels reasonably brisk for a family SUV, and gets up to motorway speeds smoothly and with ease.
Another way the Qashqai e-POWER mimics a fully electric car is with its 'e-Pedal' regenerative braking. As is the case with the Nissan Ariya electric SUV, this no longer lets you come to a complete stop as it does in the Nissan Leaf, so it's not true 'one-pedal driving'. But the setup will slow the car to a crawl when you lift off the accelerator, and it's a pretty easy system to get used to.
Oddly, the best fuel economy we could manage driving in a heavily-congested city – where this setup should, in theory, does its best work – was 44mpg. It wasn't until we escaped the traffic that the figure climbed to around 47mpg – still short on the Qashqai's claimed 53mpg. There is an EV mode which prioritises electric power, although it's only good for driving at low speeds with little throttle inputs as it doesn't take much for the car to automatically switch back to the hybrid mode. If you're at higher speeds, the car will refuse to select EV mode altogether.
Noise and vibration are both reduced compared to your average petrol-powered family SUV (or even a regular hybrid), which – along with the mostly smooth ride on UK roads – contributes greatly to the Qashqai e-POWER's refinement. There's a nice weight to the steering, too, but get onto some twister roads and the driving experience is far from 'sporty' as you'll feel a generous amount of body roll and understeer when cornering hard. 
So the powertrain and chassis are fundamentally good, then, but there are a few shortcomings (also present in the regular Qashqai) that the e-POWER version doesn't resolve. For starters, even the revised 12.3-inch infotainment touchscreen you get on top-spec models like ours, while perfectly adequate, doesn't offer the sharpness, responsiveness or simplicity you get from the Kia Sportage's system. The Qashqai's cabin design also looks a bit dated compared to the rather striking Sportage, or Nissan's Ariya.
Partnership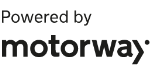 Need to sell your car?
Find your best offer from over 5,000+ dealers. It's that easy.
The Qashqai is also bested by rivals when it comes to boot space, with just a smidge more than 500 litres on offer, compared to the Sportage's 587 litres or the 616 litres you get in the Hyundai Tucson. The Qashqai does better in other practicality respects: parents of young children in particular will welcome the 85-degree opening angle of the rear doors, which makes strapping young ones into their seats much easier.
Standard equipment – a traditional Nissan strong point – is also good, with the entry-level Acenta Premium car getting 18-inch diamond-cut alloy wheels, wired Apple CarPlay and Android Auto, a reversing camera and additional badging on top of what the equivalent mild hybrid comes with. Mid-range N-Connecta (coming in at just over £35,000) is likely to be a more popular choice, though, thanks to its twin 12.3-inch dashboard displays, plentiful safety kit and helpful all-round parking sensors.
But if you want, Tekna and Tekna+ models (priced from around £38,000 and £40,000 respectively) add more goodies like larger alloy wheels, a head-up display, glass roof, wireless phone charging and additional driver assistance and safety systems.
In summary, then, the e-POWER instantly becomes the most appealing engine choice in the Qashqai line-up, and is definitely worth the extra cash compared to the standard mild-hybrid setup. The efficiency, refinement and more EV-like driving experience offered by this unconventional drivetrain should definitely appeal to many. However, the Qashqai does lag behind its sharp-looking South Korean rivals in terms of design, practicality and in-car technology, meaning this third incarnation of the family SUV isn't the all-conquering class leader the original was.