Honda Civic hybrid review
The evergreen family hatchback goes hybrid-only for its 11th generation – so how does it stack up against the competition?
Pros
Great interior quality
Entertaining handling
Sophisticated and efficient hybrid
Cons
Less headroom than before
No plug-in version available
Not the most interesting-looking
| Car type | Fuel economy | CO2 emissions | 0-62mph |
| --- | --- | --- | --- |
| Hybrid | 56mpg | 114g/km | 8.1s |
The Honda Civic has been around for half a century and is now in its 11th generation. The original car arrived in the UK at a time of concern over fuel prices arising from the 1973 oil crisis, and this latest descendent finds itself in a similar situation, promising to cut typical petrol-engine running costs thanks to a clever hybrid system.
As with the rest of Honda's current range (electric Honda e aside), comprising the compact Jazz hatchback, along with the HR-V and CR-V SUVs, the latest Civic comes with a petrol-electric hybrid engine only – and not, like many rivals, a plug-in hybrid setup. This is a slightly different affair than the hybrid setup you'll find in something like a Toyota Corolla, however. In the Civic, a 2.0-litre, four-cylinder petrol engine serves mostly as a generator for a small 1.05kWh battery.
The battery in turn drives a 181bhp electric motor sitting on the front axle, so – in similar fashion to the Nissan E-POWER system used in the latest Qashqai – a great deal of everyday motoring should be possible with the electric motor driving the wheels, rather than the engine driving them directly. The advantage of this is the Civic can offer the same kind of smooth acceleration you'd associate with a fully electric car. If you can't plug in regularly or don't want a fully electric car just yet, the Civic fits the bill perfectly.
And the system has been improved on the similar arrangement used in the CR-V, so the engine is less prone to kicking in suddenly and unpleasantly when you press the accelerator. If you do want a sudden kick of acceleration, though, you need only select the 'Sport' driving mode. The electric motor continues to do most of the work here, but the engine can also give a punch of power and simulate the feeling of gearchanges. Flat out, the hybrid Civic will do 0-62mph in around eight seconds. All versions of the Civic are now as quick as the previous car's range-topping engine.
Performance is more than adequate, then, and enthusiastic drivers will be pleased to learn the Civic has the handling to match. The steering is nicely weighty and ride quality is well judged, with suppleness over bumps not leading to excessive lean and roll in corners. Most people will be looking at this car for its efficiency claims rather than its handling prowess, however, and when you ease off a bit the Civic performs largely as advertised.
On a varied test route, we easily achieved 46mpg, so gentler urban driving should see you come pretty close to the claimed 56.5mpg figure. The official CO2 emissions of 114g/km (on 18-inch alloy wheels) are of course nowhere near the company-car-friendly double-digit numbers boasted by plug-in hybrids, but it's still an impressive level for what's still essentially a powerful 2.0-litre petrol engine.
In addition to the hybrid technology, Honda also embarked on something of a weight-saving quest to improve the Civic's efficiency. The tailgate is 20% lighter than the outgoing car's, as it's made of resin, while the bonnet is 43% lighter than its predecessor, thanks to being fashioned from aluminium rather than steel.
On the inside, a 35mm increase in wheelbase translates to generous legroom, although it's a case of swings and roundabouts for taller passengers, as the roofline is 25mm lower than before (again, in pursuit of efficiency). When it comes to boot space, the Civic easily outguns the Corolla and Volkswagen Golf with its 410-litre capacity, but can't quite overhaul the more practical Skoda Octavia in this regard.
Partnership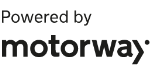 Need to sell your car?
Find your best offer from over 5,000+ dealers. It's that easy.
Clearly, it can't compete with popular family-size SUVs for boot space, either, although its low stance means it's better to drive than many crossovers. Whether the Civic will suit you depends on where your priorities lie.
And away from sheer load room, the Honda gives a very good account of itself when it comes to interior quality. The Golf used to be the class benchmark in this respect, but this new Civic really gives the current Mk8 version of the German car a run for its money. The dashboard design is refreshingly simple and straightforward, and a vast step up from the previous Civic.
The points you'll touch on a regular basis – such as the climate control functions – are satisfyingly weighty, not to mention much easier to use while driving than touchscreens or touch sensitive buttons.
The same can be said for the infotainment system, which comprises a nine-inch touchscreen mounted high on the dash. The tile-based interface is easy to navigate, although we found it a little slow to respond at times, and would prefer if it was more directly orientated towards the driver. Android Auto and Apple CarPlay are standard. There's also a digital display in front of the driver, although only the range-topping Advance model gets the all-bells-and-whistles 10.2-inch setup. It's also not as customisable as equivalent systems in some rivals.
The new Civic has only a few minor foibles overall, then, and this strong overall performance is backed up by competitive pricing and finance deals from launch. List prices run from under £30,000 for the entry-level car to a little more than £33,500 for the Advance. An indicative PCP finance deal consists of £349 monthly payments for three years on the Elegance trim, once you've paid an initial deposit and agreed to a 10,000-mile annual limit.
Its price initially seems a little steep for a family hatchback, but it's worth remembering that a number of plug-in hybrid rivals, such as the Peugeot 308, Vauxhall Astra and SEAT Leon, all cost several thousands of pounds more.
With those numbers, the new Civic definitely deserves strong consideration from family hatchback buyers. It drives well, packs some impressive engineering and impresses especially when it comes to interior quality and real-world efficiency. Company-car users may rue the lack of a plug-in hybrid option, but private buyers will find lots to like here.