Top 10 best electric cars 2023
From SUVs to sports saloons, we run through the best electric cars you can buy right now
We're almost spoiled for choice when it comes to electric cars these days. Though we're hardly complaining as it means there's a plethora of EVs ranging from city cars to funky family minibuses now on showroom floors, and the selection is constantly growing!
Polestar, Kia, Lotus, Peugeot, Ford, MINI and even Rolls-Royce – to name but a few – all have new electric cars coming out over the next 12 months. But it's not just EVs that are evolving; the UK's network of rapid and ultra-rapid electric-car chargers continues to expand, making it easier to live with EVs and cover long distances in them, too.
Electric cars are also more relaxing and easier to drive than their petrol and diesel-powered counterparts thanks to silent powertrains and stunning performance on tap, while zero tailpipe emissions and rock-bottom running costs make EVs extremely appealing to company-car drivers.
So, if you're in the market for a new electric car, you've come to the right place! We've put together a round-up of the top 10 best electric cars on sale right now in 2023, plus video reviews if you want to take a closer look:
1. MG4 EV
Our 2023 Car of the Year and winner of our Best Value Electric Car award for 2023, the MG4 EV is a budget-friendly alternative to the VW ID.3 and Nissan Leaf that represents a major step forward for the recently revitalised brand. The electric family hatchback uses an all-new, EV-specific platform and can currently cover up to 323 miles on a charge in Extended Range form. For the same price there's also the 429bhp MG4 XPower which, with a 0-62mph time of under four seconds, is one of the fastest electric cars you can buy.
This is all good news, but even the basic car is fun to drive, has a spacious cabin and every version gets lengthy standard kit list. Its styling may divide people, but the MG4's starting price of under £27,000 is undeniably impressive. Simply put, the MG4 EV is one of the best electric cars on sale today, it just also happens to be one of the cheapest.
Read our full MG4 review to find out more.
2. Hyundai Kona Electric
We fell in love with the Kia Niro EV when it first launched, but its sister car, the new Hyundai Kona Electric, takes everything we love about that car to the next level. If you can get past its strikingly futuristic exterior, you'll find the Kona is a practical and easy to live with electric family car. The cabin feels well-built and comes with the latest tech, while the latest Kona feels a lot more refined out on the road than the car it replaces. Top models are capable of over 300 miles on a charge, while the base car with its 234-mile maximum is competitively priced and comes highly equipped as standard.
Read our full Hyundai Kona Electric review to find out more.
3. Skoda Enyaq
The Enyaq is Skoda's first dedicated electric car, and undeniably one of the best on sale today. The zero-emissions SUV is an ideal family car, offering boatloads of practicality; a spacious, modern and tech-filled cabin; excellent refinement and a solid real-world driving range of between 246 and 339 miles depending on which model and battery size you go for. It's also competitively priced and gets the brand's usual 'Simply Clever' features like umbrellas hidden in the doors – there's also a sleek-looking Enyaq Coupe model (plus a racy vRS version) if you're happy to sacrifice a little space for an extra dose of style. 
Partnership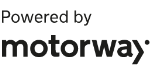 Need to sell your car?
Find your best offer from over 5,000+ dealers. It's that easy.
Read our full Skoda Enyaq review to find out more.
4. Hyundai Ioniq 5
The Hyundai Ioniq 5 is part of the brand's next generation of electric cars, and it shows the future is bright. The space-age styling is more attention-grabbing than some scissor-doored supercars, but there's plenty of substance to go with it. The Ioniq 5's cabin and ride are supremely comfortable, plus it's well priced and offers over 300 miles of range in its most efficient form. Most impressive, though, is the 220kW ultra-rapid charging, meaning that if you find a fast enough point, topping up from 10-80% takes just 18 minutes.
Read our full Hyundai Ioniq 5 review to find out more.
5. Fiat 500
Despite its attractive looks, the old petrol-powered Fiat 500 disappointed with its cheap-feeling interior, gutless engine and lack of safety kit. However, in the transition to fully-electric power, the little 500 has been improved in almost every way; the instant get-up-and-go of the electric motor suits the Fiat's cheeky city car attitude, while its interior has seen a big upgrade thanks to a snappy new 10-inch touchscreen infotainment system. Its range of up to 199 miles isn't quite up there with the best in class, but the 500 should be incredibly cheap to run and is currently offered with a £3,000 discount, too.
Read our full Fiat 500 review to find out more.
6. Renault Megane E-Tech
More than a decade has gone by since the Renault ZOE landed in showrooms, but the French brand's follow-up was certainly worth the wait. The Renault Megane E-Tech is among the best looking electric cars launched in recent times, while its Google-powered infotainment system is one of the best we've ever tested – winning our 2023 Technology Award as a result. The fully electric hatchback is also comfortable, very refined, has a big boot and offers 280 miles of range. If this is a glimpse of Renault's EVs to come, we have zero complaints. 
Read our full Megane E-Tech review to find out more.
7. BMW i4
Fundamentally, the BMW i4 is a zero-emissions take of the German brand's winning four-door saloon formula that has come to define what we expect from company cars – and the i4 lives up to those expectations. This is a true driver's EV; the only other electric car that handles as well, or is as engaging as the BMW i4 is the much pricier Porsche Taycan. Coupled with superb refinement and build quality, an excellent infotainment setup and rapid-charging capability mean the i4 is more than a match for the Tesla Model 3 it directly rivals. We expect the mid-spec eDrive40 will be the more popular variant with its 365-mile range, but buyers also now have the choice of the value-focused eDrive35 that can do 299 miles on a charge. There's a fire-breathing 537bhp i4 M50 that can sprint from 0-62mph in 3.9 seconds, too.
Read our full BMW i4 review to find out more.
8. Tesla Model Y
The Tesla Model Y is the latest addition to the pioneering company's line-up, and the one many had been waiting for. This mid-size electric SUV leads the pack when it comes to rapid-charging technology, practicality and even performance. There's three versions available to choose from – Standard Range, Long Range and Performance – all of which feature a minimalist yet classy interior and a whopping 15-inch touchscreen. The Model Y boasts a range of up to 331 miles in Long Range form, or over 350 miles according to Tesla, while the Performance version does 0-60mph in 3.5 seconds (that's faster than some Porsche Taycan models, in case you were wondering). Combine that with over 800 litres of boot space on offer, a spacious cabin and the ability to go from 10-80% charge in just over half-an-hour, you get why it deserves a spot on this list.
Read our full Tesla Model Y review to find out more.
9. Cupra Born
If the Volkswagen ID.3 is a bit too vanilla for your liking, the Cupra Born is like that same ice cream topped with hundreds and thousands. While it uses the same running gear as the VW, the boffins at Cupra have tweaked the setup to make it more fun to drive, with tight body control and sharper steering making the Born almost feel like an electric hot hatchback. The Cupra Born offers plenty of space for families, and top models offer a range of up to 341 miles. We think the base V1 model represents great value for money, as it's cheaper than a base ID.3 and still offers decent range and loads of standard kit.
Read our full Cupra Born review to find out more.
10. Ora Funky Cat
The Ora Funky Cat was one of the biggest surprises of 2022, in the best way possible. The fact an unknown brand such as Ora can enter the UK car market and impress so highly with its first-ever model really stands the Chinese maker in good stead for the future. The Funky Cat is undeniably eye-catching, as well as roomy, good to drive, generously equipped for the price and received a five-star Euro NCAP rating thanks to its plethora of safety features. Apart from its rather questionable name, the only thing that may put buyers off the Ora is its cramped boot that barely leaves enough room to swing a… you know.
Read our full Ora Funky Cat review to find out more.
Best electric cars to buy now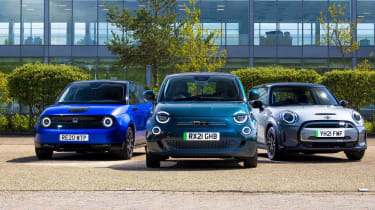 How to choose the best electric car for you: top tips
1. There's an electric car for everyone now
Electric cars have come a long way since the days when the G-Wiz and Nissan Leaf were the only EVs on the road. In 2023, the choice is immense. At one end of the spectrum, you have budget-minded models like the MG4 EV and Kia Niro EV, as well as compact city cars like Fiat 500, while at the other end are ultra-premium models like the BMW i7 and Mercedes EQS SUV. There's also more than a few high-performance flagships that casually boast close to 1,000bhp power outputs.
One thing they all have in common is a near-silent running gear that can provide zippy performance and – more importantly for some – a relaxing driving experience previously reserved only for the most luxurious cars on the road. With instant torque on tap, no gearchanges to deal with and regenerative braking that can allow for 'one- pedal' driving, there's a lot to like about being between the wheel of an EV.
2. Make sure you can reliably top up your electric car 
There's a lot to like about owning an electric car, however you need to think about how you're going to keep your zero-emissions pride and joy topped up! It's not a problem if you have private off-street parking, as installing a home wallbox will allow you to recharge overnight, ready for the next day.
Don't worry if you're one of the many people who use on-street parking, as cities like London are now well served by public charging points, so you can get away with not having a charger at home or work. If you do less than 200 or so miles a week, a top-up from a public charging point every few days should be sufficient.
You may need to think twice about switching to electric if your average daily mileage exceeds the range of the car you're considering. But, thanks to the growing number of rapid-charging points you can find dotted around the UK, particularly at service stations, longer journeys are now a cinch for most electric cars, too.
3. Low running costs make up for higher price tags
One unavoidable downside of switching to electric is the higher starting prices of EVs compared to their combustion-engine counterparts. For example, while the petrol-powered version of the Vauxhall Corsa hatchback starts from just over £18,000, the zero-emissions Corsa Electric is currently priced at over £32,000.
But the real savings are to be made in running costs. Electric cars attract just 2% company-car tax, require less frequent servicing and on average cost less to 'fuel' than their petrol or diesel equivalents. Plus, all electric cars are zero-rated for VED (road tax) and exempt from the London Congestion Charge zone until 2025, so you'll avoid those fees for a few more years, too.
4. Consider leasing an electric car
Because electric cars generally sport higher price tags than their petrol-powered counterparts, and because their features and technology are evolving fast right now, leasing may be a better option for some. There are downsides, such as there being no option to own the car at the end of the contract, but electric cars are so popular right now that there are plenty of deals out there, allowing you to get behind the wheel of the latest models for a fixed monthly amount.
MINI Cooper Electric: pricing and specs for British-built electric supermini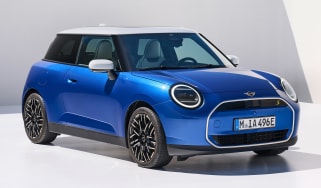 MINI Cooper Electric: pricing and specs for British-built electric supermini
Electric Renault 5: prices, 2024 launch date and teaser images of the MINI Cooper rival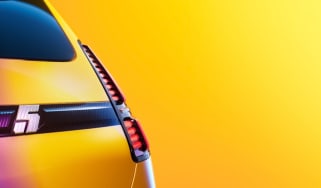 Electric Renault 5: prices, 2024 launch date and teaser images of the MINI Cooper rival
Big price cut: Electric Renault Megane prices slashed in time for Christmas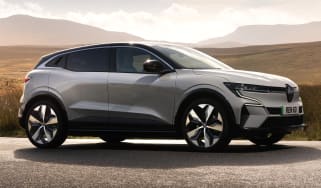 Big price cut: Electric Renault Megane prices slashed in time for Christmas
MINI Cooper Electric: pricing and specs for British-built electric supermini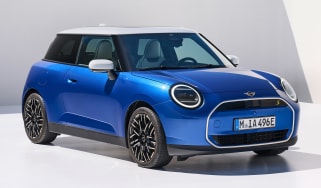 MINI Cooper Electric: pricing and specs for British-built electric supermini
MINI's latest electric hatchback introduces a revolutionary interior design, as well as larger batteries to provide a 250-mile range
DrivingElectric Awards 2024: the winners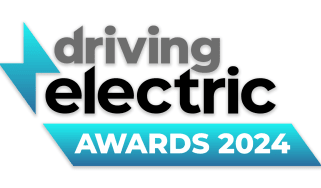 DrivingElectric Awards 2024: the winners
We celebrate the very best products in the EV world
The Kia EV9 is DrivingElectric Car of the Year 2024
The Kia EV9 is DrivingElectric Car of the Year 2024
Kia's new electric flagship wins big at DrivingElectric's annual awards ceremony