Complete guide to the Ubitricity charging network
Here's how to use the Shell-owned Ubitricity network, which offers on-street charging through lamp-posts and bollards, mainly in the Greater London area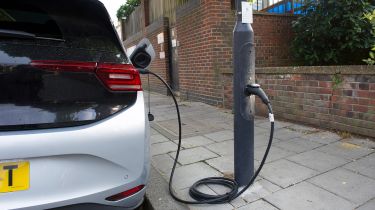 The Ubitricity charging network offers on-street charging to electric-car drivers who don't have the option of installing a wallbox on a driveway of their own. Ubitricity's chargers can be found at the roadside, either built into lamp-posts or contained within standalone, kerbside bollards.
Charging rates of around 5.5kW are common, meaning a full charge will be achievable for most electric vehicles overnight. However, while there are over 4,500 chargers on the Ubitricity network as of early 2022, almost all of them are located in the greater London area, plus some in Merseyside, Oxford and Portsmouth.
Previously, you needed to buy a special cable in order to benefit from Ubitricity's membership schemes, but following the January 2021 purchase of the company by Shell, that setup has been scrapped. You can now connect using any standard Type 2 charging cable and activate the charge in your phone's web browser or the Shell Recharge app.
How to charge on the Ubitricity network
You no longer have to buy Ubitricity's 'SmartCable' in order to use the network. You simply park next to a free charger and plug in with a standard Type 2 cable.
Then, to begin charging, you can either use the Shell Recharge app (which you'll likely already have on your phone if you're a regular user of the brand's rapid-charging network), or scan the QR code on the sign affixed to the lamp-post to open a web portal.
There are no subscriptions, contracts or monthly contracts with Ubitricity – you simply pay for the electricity you use each time.
Top 10 best plug-in hybrid SUVs 2022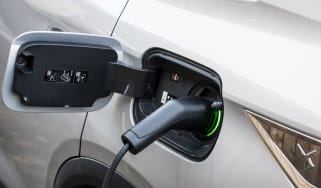 Top 10 best plug-in hybrid SUVs 2022
The finest plug-in hybrid SUVs offer low running costs, enough electric range for daily use and excellent practicality. These are the best plug-in hyb…
Top 10 best plug-in hybrid cars 2022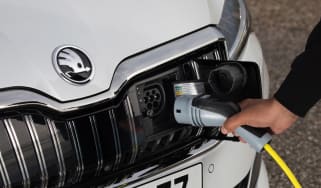 Top 10 best plug-in hybrid cars 2022
Plug-in hybrid cars are great for keeping fuel and company-car tax bills low. Here are the best ones to buy in the UK right now
Top 10 best luxury electric cars 2022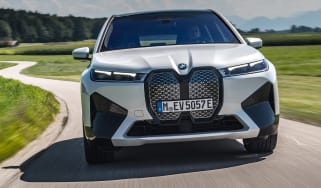 Top 10 best luxury electric cars 2022
From Audi to Tesla, here are our top picks of the most luxurious zero-emissions motoring options on the market right now