Complete guide to the Ubitricity charging network
Here's how to use the Shell-owned Ubitricity network, which offers convenient on-street charging through lamp-posts and bollards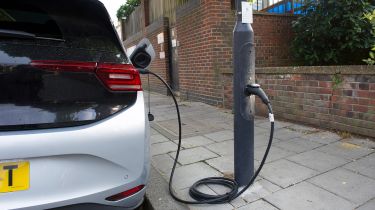 The Ubitricity charging network offers on-street charging to electric and plug-in hybrid car drivers who perhaps don't have the option of installing a wallbox on a driveway of their own. Ubitricity's chargers can be found at the roadside, either built into lamp-posts or contained within standalone, kerbside bollards.
As of April 2023, Ubitricity claims to have installed over 6,500 charge points in the UK, making it the "largest" public charging network nationwide. It has lamp-post chargers all over the country, though for the time being the majority can be found in the Greater London area. 
However, in January 2023, Ubitricity also committed to installing 300 new electric-car chargers in Liverpool. Other locations include Oxford, Newbury and Portsmouth, plus Dublin in Ireland. Ubitricity has a presence in Germany and France, too.
Charging rates of around 5.5kW are common across the Ubitricity network – slightly slower than a typical 7kW home wallbox. However, that should still mean a full charge will be achievable for most electric vehicles overnight. Ubitricity prices are among the most affordable of any public charge operator, with rates as low as 37p/kWh between midnight and 7am – only a few pence more than many standard domestic electricity tariffs.
Previously, you needed to buy a special cable in order to benefit from Ubitricity's membership schemes, but following the January 2021 purchase of the company by Shell, that setup has been scrapped. You can now connect using any standard Type 2 charging cable and activate the charge in your phone's web browser – via a QR code on the charge point – or using the Shell Recharge app.
How to charge on the Ubitricity network
You no longer have to buy Ubitricity's 'SmartCable' in order to use the network. You simply park next to a free charger and plug in with a standard Type 2 cable. It's worth noting that unlike many rapid charge points, very few Ubitricity chargers have reserved EV-only parking. The spots are often on residential streets, and can be occupied by cars not using the infrastructure.
To begin charging, you can either use the Shell Recharge app (which you'll likely already have on your phone if you're a regular user of the brand's rapid-charging network), or scan the QR code on the sign affixed to the lamp-post to open a web portal. It goes without saying that you must ensure any cables are trailed as neatly as possible to prevent members of the public tripping while your car is charging.
How much does it cost?
There are no subscriptions or monthly contracts with Ubitricity – you simply pay for the electricity you use each time. As of 3 May 2023, the charge point operator revised its pricing structure, removing its 'peak' rate that previously saw prices hiked to 79p/kWh between 4pm and 7pm. It now operates a flat rate of 40p/kWh between 7am and midnight, after which the price drops slightly to 37p/kWh. Ubitricity allows users plugging in after 4pm to schedule their charge to start after midnight, when the rate is at its lowest. 
Ubitricity doesn't currently charge idling fees, so there is no obligation to unplug your car once charging is finished. However, users of the app can enable notifications to be alerted when a charger comes free. It's worth noting that very few bays are marked as EV-only, so there's a fair chance the charger may be blocked by another car when you come to use it.
Partnership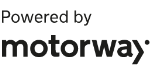 Need to sell your car?
Find your best offer from over 5,000+ dealers. It's that easy.
Electric car owners in London can also use the Ubitricity app to access the wide selection of Source London chargers dotted across the capital. As of April 2023, charging this way allowed users access to a cheaper rate of 55p/kWh; Source London charges 65p/kWh via its pay-as-you-go service. Unlike Ubitricity, Source London does charge idle fees, so be sure to move your car as soon as charging is complete.
BMW i4 facelift to topple Tesla with huge range and tech upgrades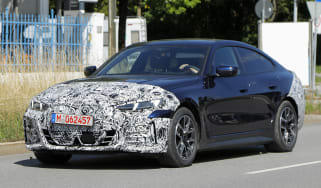 BMW i4 facelift to topple Tesla with huge range and tech upgrades
An updated version of the BMW i4 has been spotted testing, likely sporting a longer range and the latest technology
Electric BMW iX2 is set to take the kidney grille to the next level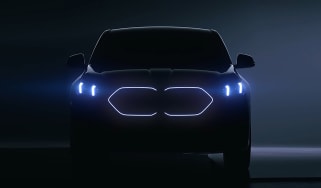 Electric BMW iX2 is set to take the kidney grille to the next level
BMW has teased the highly-rumoured iX2 coupe-SUV, which has been revealed to get enlarged illuminated kidney grilles