Complete guide to the Ubitricity charging network
Using the Ubitricity charging network? You'll need a special cable to gain access to cheaper tariffs…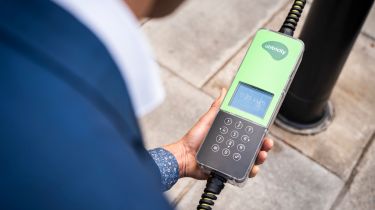 The Ubitricity charging network offers on-street charging to electric-car drivers who don't have the option of installing a wallbox on a driveway of their own. Ubitricity's chargers can be found at the roadside, either built into lamp posts or contained within standalone, kerbside bollards.
Charging rates of around 5.5kW are common, meaning a full charge will be achievable for most electric vehicles if left plugged in overnight. However, while there are over 2,700 chargers on the Ubitricity network, almost all of them are located in London and Oxfordshire, making them little use to drivers across the rest of the country.
You'll also need to buy a special cable in order to benefit from Ubitricity's membership schemes: Type 1 and Type 2 connectors are available, so make sure your car is compatible with one of these before parting with any cash.
In January 2021, Ubitricity was bought by Shell, which also operates its own Shell Recharge charging network. This could well lead to changes in how the Ubitricity network operates; we'll keep this guide updated with the latest developments.
How to charge on the Ubitricity network
You must buy Ubitricity's SmartCable in order to use the whole network. Some charging points – but not all of them – can be accessed with third-party or manufacturer-provided cables, with pay-as-you-go fees applying to those who opt for this method. Those who purchase an Ubitricity SmartCable simply need to locate an available charger using the Ubitricity app before parking up and plugging in. That's all there is to it.
Pay-as-you-go users with their own cable need to do a little more work, scanning a QR code on suitable charging points marked with a '+' symbol on the Ubitricity app, before filling in debit or credit card details via a smartphone. You're only ever billed for the electricity you consume, so you won't be charged extra if your vehicle remains plugged in after your car's battery reaches a full top-up. However, freeing up the charger for others as promptly as possible is a simple courtesy.
Ubitricity prices
Ubitricity offers two pricing schemes: Residential Pro and Residential Free. On Residential Pro, you can buy a SmartCable capable of up to 4.6kW for £199, or a higher-spec cable capable of up to 7.4kW for £299. You'll then need to pay a monthly subscription of £7.99, followed by a connection fee of 19p for every charging session, plus 16.2p for every kilowatt-hour of electricity used.
With those rates, a full charge of a 40kWh Nissan Leaf would cost £6.67 and take between five-and-a-half and nine hours, depending on which cable you buy. Meanwhile, Residential Free members will be charged £299 for the 4.6kW cable and £399 for the 7.4kW cable. The connection fee rises to 29p and users will be charged 19p for every kilowatt-hour of electricity, however there is no monthly membership rate.
A single, full charge of a 40kWh Nissan Leaf will cost £7.89, however Ubitricity claims that regular users will find this option more affordable in the long run. The box unit on the SmartCable itself will record the amount of electricity used and calculate the cost of an individual charging session, with the cumulative amount billed monthly. Users can monitor charging remotely in real time, using Ubitiricity's online portal or smartphone app.
Pay-as-you-go rates are also available on some Ubitricity charging points – identifiable by the presence of a QR code on the unit – for those using their own cable. A flat rate of 24p per kilowatt-hour applies.
Best electric motorbikes 2021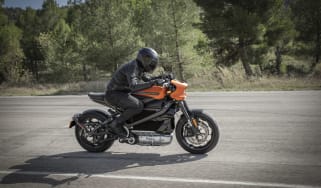 Best electric motorbikes 2021
More and more brands are getting in on the electric motorcycle action. Here's our pick of what's out there right now...
How much is the Benefit-in-Kind company-car tax on an electric car?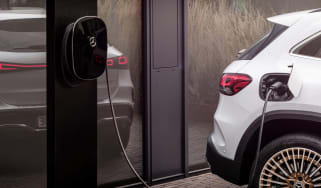 How much is the Benefit-in-Kind company-car tax on an electric car?
The company-car tax, or BiK rate, on electric cars is 1% during the 2021/22 financial year and will rise to just 2% in 2022/23, making a zero-emission…
Top 12 best Motability hybrid cars 2021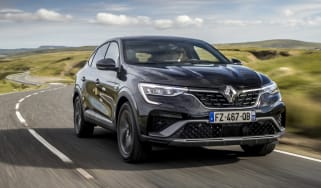 Top 12 best Motability hybrid cars 2021
Mild, full and plug-in hybrids are all now offered on the Motability scheme, for those who are looking to reduce fuel consumption and emissions but ca…