What is the ZEV mandate?
The UK government has set out a new ZEV mandate for car manufacturers to adhere to; we break down the facts and explain what you can expect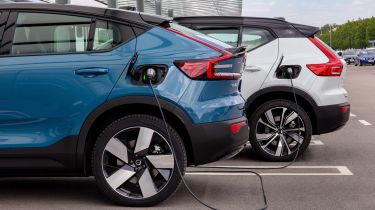 It's no secret that we're well on our way to electrifying Britain's roads; the Society of Motor Manufacturers and Traders (SMMT) is already quoting that there are almost a million EVs populating UK streets.
However, electric cars still only make up roughly 20% of new car sales. Therefore, in order to accelerate market share as we press towards the recently extended 2035 ICE car ban, the UK government has implemented a new ZEV (zero-emissions vehicle) mandate that all car manufacturers must adhere to.
But what is the ZEV mandate, how will it affect you and what fines do manufacturers face if they don't comply? Our explainer page sheds light on all you need to know. If you're in the market for an EV, why not check out our lists of the best electric cars, the best electric SUVs and the cheapest electric cars?
What is the ZEV mandate?
Due to come into effect in January 2024, the UK government's new ZEV mandate requires a minimum fixed percentage of a brand's new car sales to comprise models with zero at-the-tailpipe emissions – mainly fully-electric and, to a lesser extent, hydrogen fuel cell models.
What are the ZEV mandate targets?
From 2024, all manufacturers planning to sell new cars in the UK must ensure that at least 22% of their output consists of zero-emissions vehicles like electric and hydrogen fuel cell cars. This target will increase year-on-year, with the minimum benchmark rising to 28% in 2025, 32% in 2026, all the way up to 80% by 2030 and 100% by the time the 2035 ban on the sale of petrol and diesel cars comes into place.
Things aren't quite so straightforward, though, as manufacturers also have the ability to take part in what the government dubs a 'trading scheme'. This enables manufacturers with a low proportion of ZEV sales to form an agreement with and borrow some of another brand's excess sales in order to meet the target. Targets can also be 'banked', meaning surpassing the mandate in say, 2025, means you'll have to sell less of a proportion of ZEVs in 2026.
What fines do manufacturers face under the ZEV mandate?
If they don't choose to comply with new UK regulations, manufacturers face harsh fines for failing to hit the ZEV mandate. For each petrol, diesel or hybrid car that's sold in excess of the ZEV mandate, manufacturers will be fined £15,000, with each van resulting in a fine of £9,000.
It's worth noting, however, that rules will be more lax to begin with, with the government designating 2024 as a "monitoring year", with targets not being enforced per se, but overseen nonetheless.
How will the ZEV mandate affect me?
The ZEV mandate shouldn't affect car buyers all too much – it's not quite as all-encompassing as the 2035 ICE ban, nor is it something like the London Congestion Charge or ULEZ that both penalise non-EV drivers.
However, that's not to say the consumers will be entirely unaffected; we're already seeing manufacturers hold back the deliveries of new EVs in order to comply with 2024's targets, while we expect all the most competitive finance deals to be for electric cars, in order to drum up demand and help manufactures get closer to the mandate's targets.
DrivingElectric Awards 2024: the winners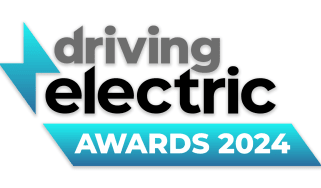 DrivingElectric Awards 2024: the winners
We celebrate the very best products in the EV world
Tesla Cybertruck: pricing and specs for Elon Musk's electric pickup truck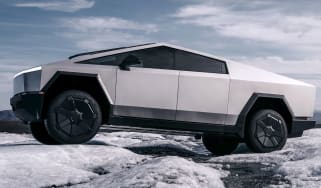 Tesla Cybertruck: pricing and specs for Elon Musk's electric pickup truck
The Tesla pickup truck is now on sale, with a range of up to 340 miles and a starting price of just over $60,000
MINI Cooper Electric: pricing and specs for British-built electric supermini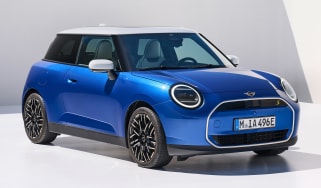 MINI Cooper Electric: pricing and specs for British-built electric supermini
MINI's latest electric hatchback introduces a revolutionary interior design, as well as larger batteries to provide a 250-mile range