Petrol and diesel car ban: what you can buy and drive after 2035
The government has pushed back the ban on petrol and diesel cars until 2035; we dissect exactly what this means for you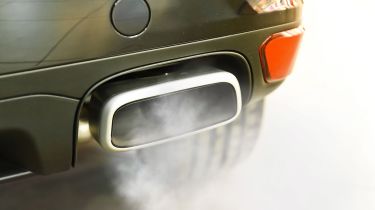 You've probably heard by now that the much-scrutinised 2030 UK ban on the sale of new petrol and diesel cars has been pushed back to 2035. According to the Department for Transport, 52% of the UK's transport emissions come from cars, with the ban being designed to help the nation reach the government's target of net-zero emissions by the mid-century.
But what does this mean for you? Are you going to be forced to drive an electric car? Do you have to sell your petrol or diesel car? In this guide we'll outline the current plans to decarbonise Britain's roads and what current owners and future buyers can expect.
What cars are banned after 2035?
The old 2030 petrol and diesel car ban meant that manufacturers were only allowed to sell cars that could 'drive a significant distance with zero emissions'. In plain English, this meant that the only cars you'd be able to buy from new will be plug-in hybrid and fully-electric models, as well as some advanced full-hybrid cars.
However, the revised version of the government's plan means that the 2030 deadline has been pushed back to 2035. The caveat of this, however, is that the only cars that will be able to be bought from new are fully-electric BEVs (battery electric vehicles) such as the Tesla Model Y, Vauxhall Corsa Electric and MG4 EV, as well as hydrogen fuel-cell cars like the Toyota Mirai. However, unlike the previous plan, hybrid models have not been granted a stay of execution for another five years.
Can I still drive my petrol and diesel car after 2035?
In short: yes. The 2035 ban on the sales of new petrol and diesel cars won't affect existing car owners. You will still be able to drive your petrol or diesel car – and you'll still be able to buy and sell them on the used market.
That being said, it's likely more deterrents will be brought in over time in order to persuade people to make the switch to electric. Cities such as Oxford are already considering establishing their own iterations of London's Ultra-Low Emissions Zone (ULEZ), while it's possible extra taxes could be implemented on those driving petrol and diesel vehicles in the future.
Do you still get government grants for electric cars?
Up until June 2022, the UK government offered an incentive to people planning to make the switch to electric in the form of a £2,500 grant (once a £5,000 grant) to all EVs costing under £35,000.
This is no longer offered, though – our page on the UK electric car grant and electric van grant goes more in-depth on this topic – although there is still a small incentive for van owners, as well as a grant for those living in flats or rented accommodation who want to install an EV charger.
Should I buy an electric car now or wait?
Whether you should buy an electric car now or wait until after the 2035 deadline purely depends on your current situation and lifestyle. Buying an electric car outright is still pretty expensive; there are several competitive finance deals thanks to strong residuals, but an EV will ultimately cost more to buy than the petrol equivalent.
Partnership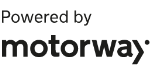 Need to sell your car?
Find your best offer from over 5,000+ dealers. It's that easy.
There's also range to consider; if you're frequently travelling up and down the country, the limited range of some electric cars could be an issue. The UK's charging infrastructure, while growing, currently does not meet the demand, meaning queues and faulty chargers can pose problems. Topping-up using a public rapid charger can be just as expensive as filling up with fuel, too – if you don't have access to a home wallbox, you probably won't see savings over running a combustion-engined car.
Saying that, most EVs offer a range of well over 200 miles, which should be more than sufficient for most buyers. Electric cars also slot into the lowest 2% Benefit-in-Kind tax bracket for company car drivers, making choosing an EV something of a no-brainer in that regard.
Ultimately, it depends on your current situation: if you plan to mostly charge at home and only do the occasional longer journey, an electric car could be the perfect choice – especially if you're after a new company car. Our list of the best electric cars showcases our favourite options currently on sale.
However, if you're not living in the city or don't have access to any form of home charging, we'd probably advise postponing your switch to electric – especially until public charging becomes cheaper and more widely available. 
DrivingElectric Awards 2024: the winners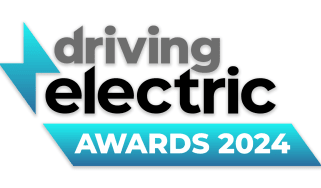 DrivingElectric Awards 2024: the winners
We celebrate the very best products in the EV world
Tesla Cybertruck: pricing and specs for Elon Musk's electric pickup truck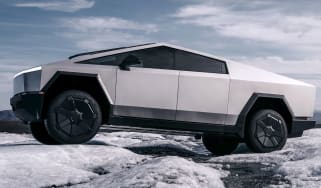 Tesla Cybertruck: pricing and specs for Elon Musk's electric pickup truck
The Tesla pickup truck is now on sale, with a range of up to 340 miles and a starting price of just over $60,000
MINI Cooper Electric: pricing and specs for British-built electric supermini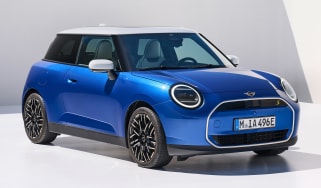 MINI Cooper Electric: pricing and specs for British-built electric supermini
MINI's latest electric hatchback introduces a revolutionary interior design, as well as larger batteries to provide a 250-mile range