What is Apple CarPlay? Electric cars with CarPlay
In-car connectivity is becoming increasingly important for electric and hybrid car drivers; here, we look at Apple CarPlay and its benefits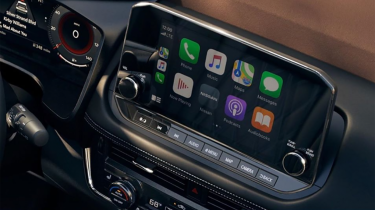 Apple CarPlay is a piece of software that allows you to project the contents of your smartphone onto your car's infotainment display. While its functionality isn't as extensive as that of your mobile device, it's simple to operate and allows you to use things like your phone's sat-nav and media functions safely while driving.
Apple CarPlay is available on hundreds of new hybrid and electric cars, but must usually be specified at the point of purchase. It's possible to retrofit the system on some models, however; Volvo charges around £300 to install its Smartphone Integration package on an existing V60 Recharge plug-in hybrid, for example.
There are currently two versions of CarPlay; wired or wireless. Most manufacturers use a wired connection operated via USB, although many now offer a system that functions using the car's wireless charging pad. BMW and MINI were among the first to bring this service to market.
The concept is straightforward – if your car has a wired Apple CarPlay connection, simply plug your phone in and you'll see your device's screen projected onto the car's infotainment display. The wireless version requires a series of simple installation steps, but this process only needs completing once – after which your phone will then connect automatically each time you get in the car.
You won't have access to all of your phone's apps on the move – only those that have been specifically designed for use through CarPlay will appear on your car's infotainment display. Popular apps include things like Google Maps and Waze for navigation, as well as Spotify and BBC Sounds for music and radio streaming.
In addition to these third-party apps, CarPlay also hosts Apple's Messages and Phone functions, allowing you to make calls, or recite and read SMS or WhatsApp messages using voice recognition. At the time of writing, the iPhone's Mail function was not available on Apple CarPlay. 
Using the system is incredibly easy, especially if your car has a touchscreen. You simply click the icon you want to use and follow the instructions on the display. Many of the functions are paired with voice commands, making it safer to operate without taking your eyes off the road.
The best bit is that just like your phone, Apple CarPlay is being constantly updated and improved, meaning new apps and additional features are appearing on a near-monthly basis. Chances are, if there's an app you use regularly, it'll soon be available in your car. That said, CarPlay games – and many social-media apps – are banned due to safety concerns.
You'll find most cars offer the option of Apple CarPlay these days, while on many it's standard even on the most basic version. Apple claims there are currently over 500 models available with the software, and even manufacturers like Toyota and Lexus, which for a long time resisted installing the kit in their cars, now offer it across almost their entire model ranges.
Don't have an Apple iPhone? Fear not, Google offers a similar setup called Android Auto – allowing owners of Samsung, Huawei and HTC phones, among others, to perform many of the same functions through their car's media system.
Fisker PEAR: first look at £25,000 electric city car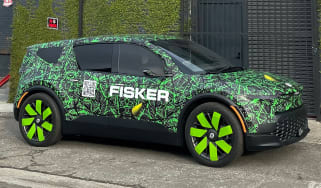 Fisker PEAR: first look at £25,000 electric city car
The cut-price EV is due to be unveiled in the second half of 2023 and offer up to 310 miles of range
New electric cars coming in 2023 and beyond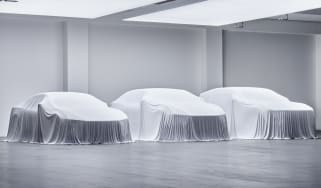 New electric cars coming in 2023 and beyond
With electric cars making up an ever-increasing proportion of sales, the industry is working flat out to launch new models – here's what's on the way …
New XPeng G9 electric SUV: prices, specs and range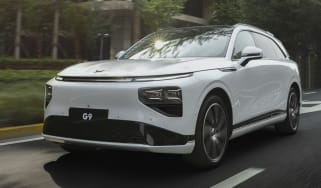 New XPeng G9 electric SUV: prices, specs and range
Chinese flagship electric SUV offers over 350 miles of range and is due to land in the UK by 2025