What is Android Auto? Electric cars with Android Auto
Google's Android Auto smartphone integration software is very useful – here's why, and how to use it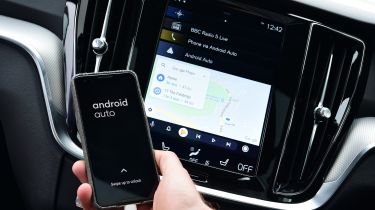 If you want to use Google Maps whilst driving, you don't have to stick your phone to the dash or mount it to the windscreen anymore. Android Auto is a version of Google's popular Android mobile operating system that's been designed specifically for use in cars and gives you access to some of your favourite apps through the infotainment screen.
Introduced in 2015, there are now more than 500 Android Auto-compatible models on sale – from Aston Martin to Volkswagen, many of which are electric cars. Most require you to plug your Android-powered smartphone into a USB port to access Android Auto, but certain cars can connect wirelessly. Once you're connected, as well as the central touchscreen, you can also use a car's physical controls to interact with apps, or say "Hey Google" to summon Google's virtual assistant.
Just like Apple CarPlay, which connects iPhones with a car's infotainment system, Android Auto is free to use. Furthermore, there's a large, useful selection of apps now compatible with Android Auto for music streaming, navigation and even finding nearby charging points – which could be a vital service for electric car owners.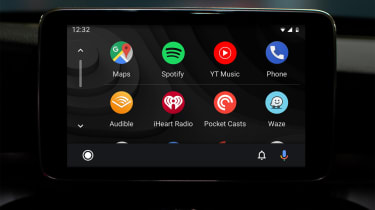 Apps compatible with Android Auto
Android Auto's most basic features allowing for hands-free phone calls, looking up contacts, and replying to text messages via voice control, with the messages read out to avoid distraction or having you look at a screen while driving. For similar reasons, you don't get access to all your phone's apps via Android Auto as it wouldn't be safe.
But the key apps most people will use are music streaming services like Spotify, BBC Sounds, Amazon Music, YouTube Music and a smatter of others. Plenty of apps for podcasts and audiobooks – including Audible – are also compatible with Android Auto, as is WhatsApp and Facebook Messenger, so you can respond to messages on those, too.
As we mentioned, Google Maps works with Android Auto, as does Waze so you needn't rely on your car's built-in sat-nav. Indeed some manufacturers are ditching navigation altogether, encouraging customers to use smartphone integration like Android Auto. And because your handset will be connected to the internet, these apps can also receive real-time traffic alerts and update your route. Google Maps can even help you find nearby charging stations if you're running low on juice – or incorporate them into your journey from the off.
Some other Android Auto-compatible apps that electric car owners will find useful are ChargePoint, PlugShare and Zap-Map, which can also help you locate available charging points. It's worth noting you will need a premium subscription to use Zap-Map with Android Auto.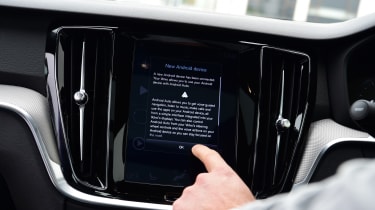 How to connect to Android Auto
The first thing you need to do is check which version of the Android operating system your smartphone is running, which you'll find in your settings. If it's Android 9 or below, you'll need to download the Android Auto app from the Google Play Store. For Android 10 phones and above like the latest Samsung, OnePlus and Google Pixel smartphones, it's built into the Android operating system, so you won't need to download anything new. 
Partnership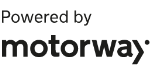 Need to sell your car?
Find your best offer from over 5,000+ dealers. It's that easy.
The only other step is connecting your phone to your car in order to pair the two. This can be done with a USB cable; once you do, you'll see the Android Auto display on your car's central screen. But the latest Android-powered smartphones can connect wirelessly, so long as the car also features wireless Android Auto. If both your smartphone and car allow for the function, you just need to pair the two via Bluetooth.
More than 500 new cars currently on sale globally have Android Auto compatibility and there are numerous aftermarket car stereo head units from brands like Alpine, JVC, Kenwood and Pioneer that can add Android Auto to older cars. You can check compatibility on the Android Auto website.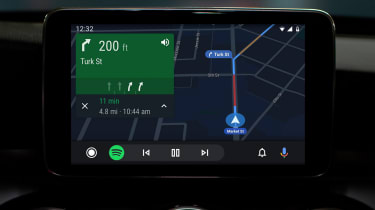 Updates and new features
Android Auto itself has had numerous small updates over the years and several major ones, the most recent of which were announced in May 2022 and January 2023. In the first of these, Android Auto gained the ability to automatically adjust its interface to suit a wider variety of screen sizes. In the past few years this has become increasingly important, because different models often now come with portrait touchscreens opposed to the typical landscape display, while others use a widescreen aspect ratio. The update also enabled split screen displays, allowing you to see navigation and media at the same time.
The last update from January 2023 improved the user interface by creating on-screen tiles for different apps and short-cuts to speed up replies and phone calls. Google also unveiled a digital car key function that will eventually allow users to share digital keys with contacts, giving them permission to drive the car without a physical key – a feature which Apple introduced for iPhones in 2021.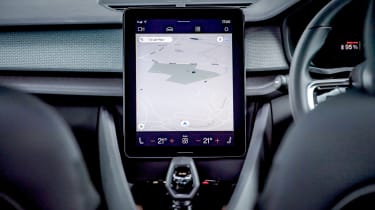 Android Auto and Android Automotive – what's the difference?
Android Auto is the software that allows users to project their smartphone's content and favourite apps onto a car's infotainment display. It's essentially Google's answer to Apple CarPlay which is only compatible with iPhones.
Android Automotive on the other hand is Google's own in-car infotainment software, versions of which are starting to pop up in the latest models from Renault, Volvo and Polestar. Android Automotive incorporates a full suite of Google services and apps including Google Maps navigation, the Google Play app store and Google Assistant voice control in the car without the need to plug in or pair to your phone. Each manufacturer can also make design changes to the look and layout of menus to match their brand identity, like the system featured in the Polestar 2 pictured above.
What if I have an iPhone?
As mentioned, Apple has its own solution for connecting iPhones to your car's infotainment system called Apple CarPlay. It works in a very similar way to Android Auto, and projects a smartphone-like interface onto a car's display. Other than smartphone compatibility, the biggest differences are that CarPlay focuses on simple, clean, intuitive design, while Android Auto's strength is a more open platform that allows for better access to third-party apps and content.
New Fisker Ocean Sport washes up in the UK: £36k for a 288-mile range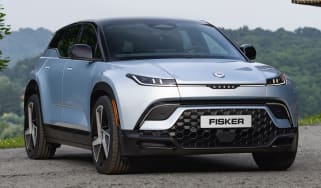 New Fisker Ocean Sport washes up in the UK: £36k for a 288-mile range
American EV startup Fisker has just launched its entry-level Ocean SUV in the UK, with a range of up to 288 miles
First contact: facelifted Kia EV6 will look even more like a UFO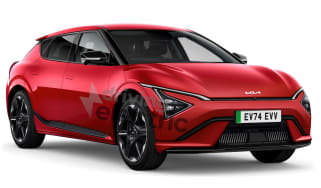 First contact: facelifted Kia EV6 will look even more like a UFO
Kia is readying an update for the EV6 crossover, which is set to include a new face and tech from the larger EV9
Big price cut: Electric Renault Megane prices slashed in time for Christmas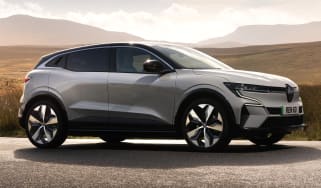 Big price cut: Electric Renault Megane prices slashed in time for Christmas
Renault Megane E-Tech gets a price drop of up to £3,500, bringing the starting price to just £34,495