Top 10 best electric company cars 2023
Choosing an EV is a great way for company car drivers to save cash, as well as the planet – we uncover 10 of the best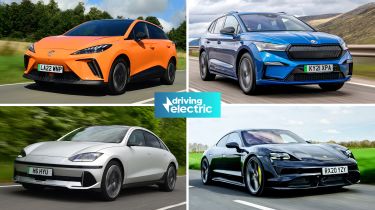 There are several reasons to choose an electric car, but perhaps the biggest one is the rock-bottom Benefit-in-Kind tax rates they offer.
Our explainer page goes more in-depth on Benefit-in-Kind rates, but essentially, until April 2025, electric cars (as well as hydrogen fuel cell models) sit in the lowest 2% bracket, meaning they can be cheap as chips to run for business users.
Take the Tesla Model Y, for example, Britain's best-selling EV. If you're in the 20% income tax bracket, you could be paying as little as £180 per year to run one as a company car. Taxpayers in the 40% bracket incurring double this figure, but that's hundreds or even thousands less than a petrol or diesel equivalent. So choosing an electric car is a no-brainer if you're a business driver – and that's not even mentioning the lower costs of charging compared to petrol, as well as the fact EVs are exempt from road tax (VED).
We've compiled a list of what we think are the best electric company cars out there. As you may notice, many options on this list are traditional saloons and fastbacks – the historical de facto option for business drivers, reps and executives. However, we've also included some SUVs and even an MPV as we understand people's needs and requirements differ.
Keep reading for our breakdown of the best zero-emissions company cars, or follow the link for our general list of what we think are the best electric cars out there, bar none.
1. Tesla Model Y
There's a reason why it's the world's best-selling EV; the Tesla Model Y takes all of what makes its saloon sibling, the Model 3, great and adds an even more spacious interior and raised SUV ride height. We think Tesla still leads the pack when it comes to tech, with the Model Y's 15-inch touchscreen sure to wow you and business partners alike. All versions of the Tesla SUV offer superb range, plus the brand's superb Supercharger network makes longer work trips a breeze. The ride may be a bit firm and most of the fun comes from the on-board tech and blistering acceleration rather than an engaging drive, but regardless, the Tesla offers what is perhaps the most well-rounded package if you're after a company car.
Read our full Tesla Model Y review to find out more.
2. BMW i4
The BMW 3 Series has long been the default choice for executives, and the BMW i4 intends to continue this trend into the electric age. Essentially an electrified version of the sleeker, hatchback 4 Series Gran Coupe, the BMW i4 boasts the same luxurious interior and dynamic drive as the petrol models, but with the addition of a silent yet savage electric powertrain. Even the base BMW i4 eDrive30 model offers plenty of performance and a circa-300-mile range, though our pick is the mid-spec eDrive40 with its longer 360-odd-mile maximum. No matter which version you choose, we doubt you'll be disappointed with BMW's plug-in executive car, especially given it's one of the best-handling EVs you can buy.
Partnership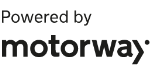 Need to sell your car?
Find your best offer from over 5,000+ dealers. It's that easy.
Read our full BMW i4 review to find out more.
3. Hyundai Kona Electric
Our favourite electric SUV, the Hyundai Kona Electric is a brilliant electric family car, and a solid choice if you're looking for low Benefit-in-Kind bills. Available with two battery sizes, the new electric Kona is more than fit for longer journeys, with its more sophisticated suspension making motorway miles much more comfortable. We like the Hyundai's mix of hi-tech screens and ergonomic physical buttons, and its high level of standard equipment means you won't feel shortchanged whichever model you opt for. Some might question the Kona's strikingly modern design, but you can't argue with the bang for buck this Hyundai SUV offers.
Read our full Hyundai Kona Electric review to find out more.
4. Citroen e-C4 X
Old-school saloon repmobiles like the Vauxhall Insignia and Ford Mondeo have been lost due to our current obsession with SUVs. However, the Citroen e-C4 X stands as an affordable compromise between the two, providing a raised 4x4-esque stance, as well as a sleek saloon-like shape – not forgetting a fully-electric powertrain. Citroen's patented Hydraulic Cushion suspension and Advanced Comfort seats means the e-C4 X glides over potholes and bumps like a magic carpet, while a range of over 200 miles means you won't be charging up too often. Plus, if you'd rather a more practical hatchback tailgate over the e-C4 X's slinky shape, Citroen offers the e-C4 for the same price.
Read our full Citroen e-C4 X review to find out more.
5. Volkswagen ID. Buzz
Few electric cars turn heads quite like the Volkswagen ID. Buzz. Designed as a homage to the iconic Type 2 Bus of the sixties, the ID. Buzz is just as spacious as its predecessor thanks to its electric powertrain that enables all four wheels to be pushed out into the corners of the car. Five-seat models boast over 1,100 litres of space behind the rear bench, while the forthcoming seven-seat LWB model, as well as the commercial ID. Buzz Cargo variant, should provide even more space to carry whatever your business (or family) requires. It might not be the fastest, nor the longest-legged EV out there, but the ID. Buzz's charm is intoxicating and if load lugging is the name of the game, few EVs can come close.
Read our full Volkswagen ID.  Buzz review to find out more.
6. MG4 EV
Not everyone's company-car allowance stretches to £50,000 premium SUVs, and that's where the MG4 comes in; priced at under £27,000, MG's electric family hatchback will set your business back roughly the same as a petrol equivalent, yet it offers much lower running costs and a pretty sporty driving experience to boot. Models range from the entry-level SE, all the way to the 323-mile Extended Range and the ultra-rapid XPower hot hatchback, which can rival supercars in terms of acceleration. The MG4's interior may feel a bit cheap and the boot can't quite compete with more expensive SUVs in terms of size and smart features, but the MG4 is arguably one of the most affordable company cars to run and proves cheap can indeed be cheerful.
Read our full MG4 review to find out more.
7. Cupra Born
If you're after an electric family car and are considering the Volkswagen ID.3, we highly recommend checking out its cut-price copper-clad cousin, the Cupra Born. Sharing many of that car's parts, the Cupra Born boasts much bolder styling and a more involved driving experience than the VW. We think the entry-level V1 model is the best pick of the line-up – ideal if you've a limited company car allowance – as it still boasts a decent range and comes utterly loaded with kit. With steering as sharp as its styling, a roomy interior and decent tech, we love Cupra's first EV and think it makes an ideal electric alternative to the classic Volkswagen Golf or SEAT Leon.
Read our full Cupra Born review to find out more.
8. Hyundai Ioniq 6
Korea's answer to the Tesla Model 3, the Hyundai Ioniq 6 looks like little else on the road thanks to its 'streamliner' shape. Offering smooth acceleration and a relaxed drive, the Ioniq 6 is capable as standard of up to 338 miles on a single charge. That's no bad thing as the Hyundai saloon has a premium-feeling interior with a futuristic dual-screen infotainment setup and more ambient lighting than a video game streamer's bedroom. One thing worth noting is that head space can be pretty limited in the rear due to the car's sloping roofline. Like all Hyundais though, the Ioniq 6 comes with a five year warranty, so if you have to keep the car for longer, you and your workplace can have peace of mind.
Read our full Hyundai Ioniq 6 review to find out more.
9. Skoda Enyaq
The Skoda Enyaq is the ideal electric SUV if practicality is your main concern. A class-leading 585-litre boot, a cavernous cabin and lots of helpful features like an umbrella hidden in the driver's door, a parking ticket holder and a built-in ice scraper all make Skoda's first bespoke electric car easy to live with. Recent updates now mean the Enyaq can cover around 350 miles on a charge, while hot vRS versions can reach 62mph in a swift 5.5 seconds. Don't be fooled by the Skoda badge, either; the Enyaq is a premium-feeling product with a long equipment list that, if you're after a little more style, is also available as a swooping coupe-SUV.
Read our full Skoda Enyaq review to find out more.
10. Porsche Taycan
If you're a company CEO looking at this list thinking that none of these options are quite luxurious, nor fast enough, let us introduce you to the ultimate company car (at a price): the Porsche Taycan. Offered as a sleek coupe-saloon or a practical estate, the Porsche Taycan is Stuttgart's first electric car, and we think they knocked it out of the park on the first try. While the Porsche's plush and tech-filled interior is sure to wow anyone once they step inside – tick the right option boxes and it's available with up to six individual screens – it's the performance that truly sets the Taycan apart. With powertrains ranging from barmy to ballistic, the Taycan feels almost as good to drive as a 911 on the road, with sharp and engaging steering, plus tight body control. If you can afford it, company cars don't get much better than this.
Read our full Porsche Taycan review to find out more.
Best electric company cars
Tesla Model Y
BMW i4
Hyundai Kona Electric
Volkswagen ID. Buzz
MG4 EV
Cupra Born
Hyundai Ioniq 6
Skoda Enyaq
Porsche Taycan
Hybrid vans explained: top models, running costs, pros and cons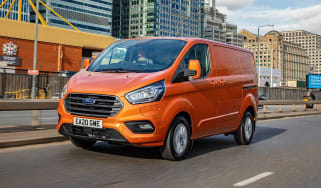 Hybrid vans explained: top models, running costs, pros and cons
Top 10 best hybrid company cars 2023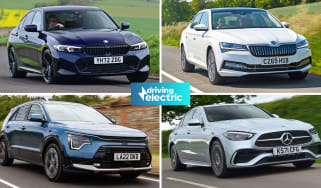 Top 10 best hybrid company cars 2023
How much is the Benefit-in-Kind company-car tax on an electric car?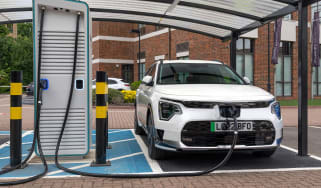 How much is the Benefit-in-Kind company-car tax on an electric car?
DrivingElectric Awards 2024: the winners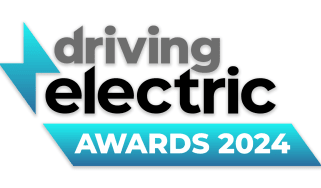 DrivingElectric Awards 2024: the winners
We celebrate the very best products in the EV world
Electric Renault 5: prices, 2024 launch date and teaser images of the MINI Cooper rival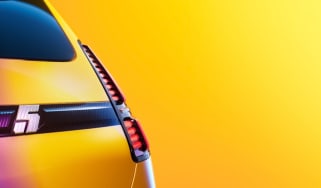 Electric Renault 5: prices, 2024 launch date and teaser images of the MINI Cooper rival
New official teaser pictures for Renault's electric supermini confirm the 5's reveal in February 2024
Tesla Cybertruck: pricing and specs for Elon Musk's electric pickup truck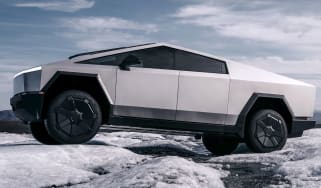 Tesla Cybertruck: pricing and specs for Elon Musk's electric pickup truck
The Tesla pickup truck is now on sale, with a range of up to 340 miles and a starting price of just over $60,000