​Top 10 fastest-depreciating electric and hybrid cars 2022
These are the hybrid, plug-in hybrid and electric cars that lose the most value – opening up the potential for keen secondhand bargains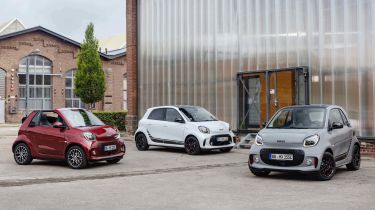 Almost every car suffers a degree of depreciation during its formative years – many the minute they leave the showroom. Inevitably, as a car piles on the miles, its value drops, with the associated wear-and-tear contributing to its lower perceived worth. But some cars are more susceptible to depreciation than others. Demand plays a big part in this; cars that are more highly sought-after benefit from higher residual value (RV), while those in excess supply may see their used prices adversely affected.
Depreciation can even play a part on how much you pay on a monthly PCP finance deal; more expensive cars often work out cheaper per month than their less prestigious equivalents, largely due to their more favourable RVs. If a manufacturer or dealer knows the car will be worth more when you trade it in, it can charge you less in the interim.
That said, list price does have a big effect on depreciation. More expensive models inevitably have more to lose; even if it's worth pennies at the end of its life, a £10,000 city car will never drop by more than a few thousand pounds, whereas a £70,000 pure-electric SUV has much further to fall. It's worth remembering that if you're not fussed on a brand-new car, then used models with poor RVs can represent fantastic value for money. Once the first owner has taken that initial hit, these cars can be something of a secondhand bargain.
Here, we list the fastest-depreciating electric and hybrid cars, according to CDL Vehicle Information Services (CDL VIS) June 2022 numbers. The percentage figures indicate how much of each model's list price is retained after three years or 36,000 miles on the road. You can also check out our list of the slowest-depreciating cars to get an idea of those that hold their value the best.
Fastest-depreciating electric cars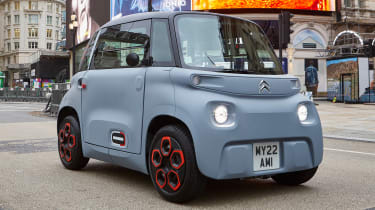 1. Citroen Ami (37.94%)
In the eyes of the law, the Citroen Ami isn't a car but a quadricycle, and CDL VIS doesn't predict high RVs for it. The base model is the best performer, at 40.61%, but after three years the Ami will only be worth a little more than £3,000. Prices may only start at £7,695, but that's still a hefty amount of depreciation – although it might be of little importance if you're drawn in by Citroen's £20-per-month PCP finance offer.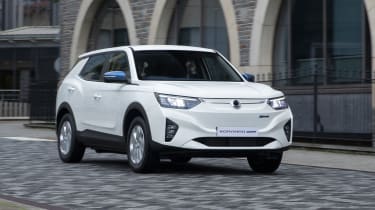 2. SsangYong Korando e-Motion (41.65%)
The SsangYong Korando e-Motion is the Korean brand's first electric SUV, and is hoped to turn the fortunes of the brand. But it seems industry experts aren't convinced, as the top-spec Ultimate model is forecasted to retain less than £16,000 of its original £38,000 price. The substantially cheaper ELX version does a bit better, retaining 45.55% of its initial value.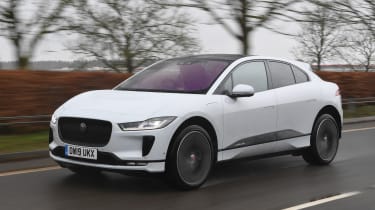 3. Jaguar I-Pace (42.09%)
The Jaguar I-Pace is an undoubtedly impressive electric SUV, but it's been on the road a few years now and has been usurped by newer rivals. It represents a great used buy, because no I-Pace keeps more than 45% of its list price after three years and 36,000 miles. Jaguar's first EV is still one of the best-driving electric vehicles and looks like nothing else on the road, although Jaguar's poor reliability record won't help its cause.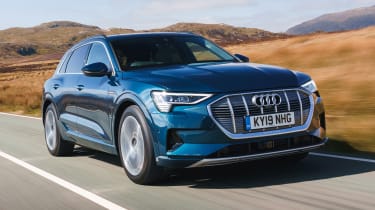 4. Audi e-tron (42.63%)
Audi's first electric production car is impressive, but going up against rivals such as the Tesla Model X and Jaguar I-Pace meant the competition was fierce from day one. This applies to depreciation, too, as the e-tron is a mixed bag when it comes to holding value. The top-spec Vorsprung trim is the worst performer (whether you pick the standard e-tron or the e-tron S), but the e-tron Sportback coupe SUV does better, with a number of versions retaining over 50% of their initial values. The smaller Q4 e-tron offers better RVs, too, and is cheaper than the full-size e-tron.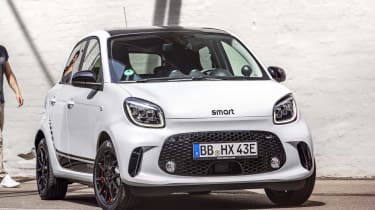 5. Smart EQ ForFour (43.08%)
The first Smart to feature in our list of the fastest-depreciating electric cars is the four-seat, four-door EQ ForFour. Likely due to its modest range and limited practicality, the EQ ForFour – specifically in pricier Exclusive specification – will hold on to just 43.08% of its list price after three years or 36,000 miles.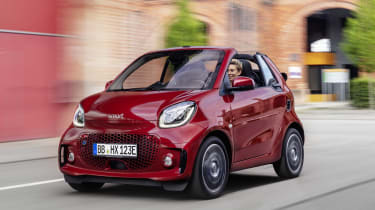 6. Smart EQ ForTwo Cabrio (44.29%)
It's a Smart double-header in our electric-car depreciation list, and the ForTwo coupe isn't far behind either. The ForTwo's niche design won plenty of hearts at launch, but it seems that for some its limited practicality is a compromise too far. While no model fares particularly well, the sporty-looking Cabrio sheds the most of its initial purchase price.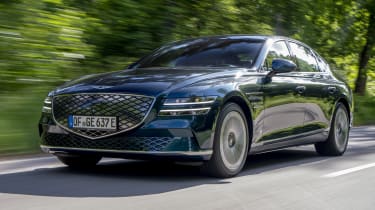 7. Genesis Electrified G80 (45.23%)
The Genesis brand is still very new in the UK and has muscled in with a handful of product launches in the space of a year. Some are more successful than others when it comes to residual values, and the electric G80 saloon is the worst performer in this area. Specifically, the Luxury Innovation model is forecasted to return 45% of its £70,000 starting price.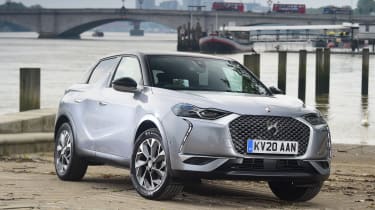 8. DS 3 Crossback E-TENSE (45.53%)
DS is an offshoot of Citroen and aims to compete with premium brands like Audi and BMW. So far, efforts have been mixed, and the DS 3 Crossback E-TENSE EV posts slightly disappointing resale values. Perhaps it's a little too small or a little too unusually styled, and you'll see no more than 48% of its value back at resell time. As is often the case, the top-spec Louvre's higher price isn't reflected on the used market.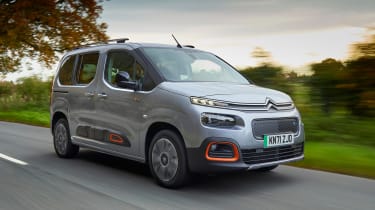 9. Citroen e-Berlingo (46.66%)
The Citroen e-Berlingo is effectively a Vauxhall Combo-e Life or a Peugeot e-Rifter in all but name. The styling is subtly different, but the three models share a wide range of parts, as well as their batteries and electric motors. Loads of space, sliding doors, fast charging and a 170-mile range – each offers plenty of appeal for those after a practical family car. Just be sure to factor in relatively heavy depreciation when you look at buying one.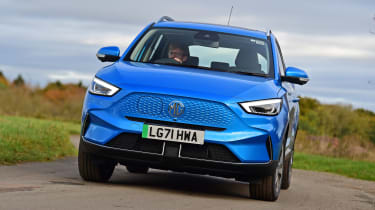 10. MG ZS EV (46.71%)
The MG ZS EV is a good-value electric car that offers family SUV space for supermini prices. There's plenty of standard equipment, a long warranty and a reasonable driving experience, which is why many owners are willing to overlook its residual values. In fairness, they're low but not disastrous, and so don't affect PCP prices too much.
Fastest-depreciating hybrid cars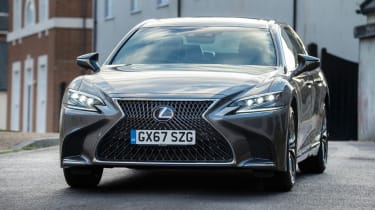 1. Lexus LS (36.54%)
The first of numerous luxury saloons to make an appearance; the Lexus LS 500h opts for a full-hybrid setup rather than being a plug-in. While that limits the opportunity for a longer zero-emissions range, it should still prove admirably efficient for such a large car. Big drops in value are inevitable at this end of the market – although it seems the LS is particularly prone – but that means there are bargains to be had secondhand.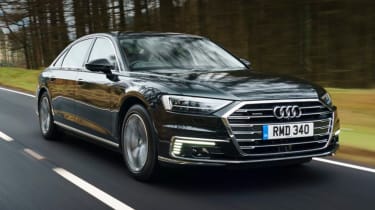 2. Audi A8 (38.36%)
Just like the BMW 7 Series, Audi's flagship A8 limousine will take a huge hit when it comes to depreciation. The plug-in hybrids are actually some of the better performers when it comes to depreciation, which should give you an idea of the overall picture. It's not as sharp to drive as the BMW, but that arguably makes it better to be chauffeured around in.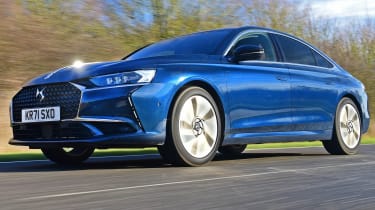 3. DS 9 E-TENSE (38.87%)
Big French saloon cars have long struggled in the UK market, with buyers favouring established German rivals instead. It's no wonder, then, that the latest DS 9 E-TENSE finds itself near the top of our list of the fastest-depreciating hybrid cars. If you want one, we'd recommend the better-value Performance Line model; the Rivoli+ adds extra luxury features, but it's expensive. Still, buy one secondhand and you could bag yourself a comfortable, refined, tech-laden executive saloon for a fraction of what it would cost new.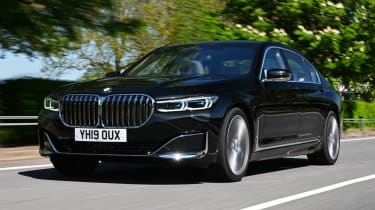 4. BMW 7 Series (39.98%)
Big luxury cars have always suffered at the hands of the depreciation calculator – as you'll soon see by reading this list – and the BMW 7 Series is no exception. Despite ditching its wheezy four-cylinder hybrid setup in favour of a punchier six-cylinder unit, a new, top-of-the-line 7 Series will drop in value faster than a boulder falling from a cliff edge.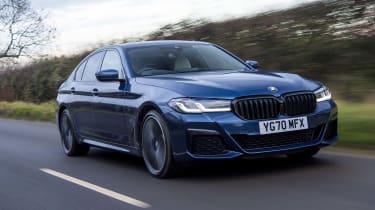 5. BMW 5 Series (41.27%)
It's not just the flagship BMW that suffers the big losses – the 5 Series isn't exactly a cheap car either, but it's a lot more common on British roads. There are also plenty of variations to be had, so some versions fare far better than others. The 545e leaves the biggest potential dent in your bank account.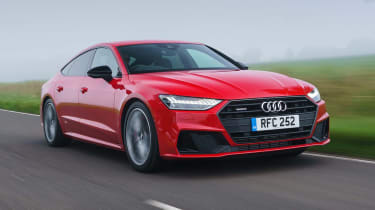 6. Audi A7 (41.34%)
The second Audi on this list is the A7. This car is good-looking, crammed full of technology and comes with the option of an efficient plug-in hybrid setup. However, it can't escape the apparent fate of all high-end Audis: every variant of A7 retains well below 50% of its initial value – and with such a high starting price, that's a big drop.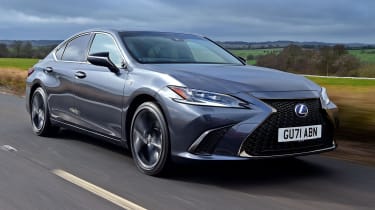 7. Lexus ES (42.33%)
The Lexus ES is another non-plug-in model, and is the brand's answer to the 5 Series and Audi A6. It fares a little better than the bigger LS, but still posts a disappointing return on its original value (or represents a great second-hand buy, depending on whether you're the first or second owner). Most of Lexus' current range returns 48% or less.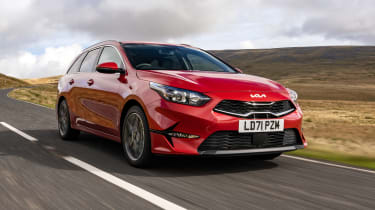 8. Kia Ceed Sportswagon (42.52%)
After three years or 36,000 miles, the plug-in hybrid Kia Ceed Sportswagon estate is set to be worth around £13,000, a big drop from its circa £31,000 price when new. The Ceed has plenty of positives, but the hybrid isn't the pick of the range. The 1.6-litre petrol engine and electric motor combination isn't the smoothest, nor the most efficient, and the setup robs space from the rear seats and boot.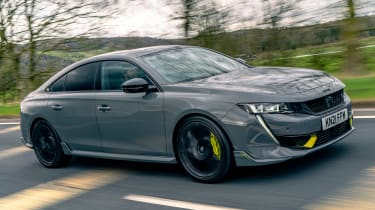 9. Peugeot 508 Sport Engineered (42.58%)
Peugeot hasn't used the GTi name for a few years. Now, the firm's fastest models get the Peugeot Sport Engineered badge, plus aggressive looks and performance to match. The top-spec 508 is a 355bhp plug-in hybrid capable of 0-62mph 5.2 seconds and as many as 26 miles on electric power alone. List prices are high, though, and you're likely to pay through the nose on a monthly finance deal.
10. Kia XCeed (43.44%)
The Kia XCeed may have been voted the best car to own in our 2022 Driver Power survey, but the PHEV lets the side down a little. We found it a bit too cramped and a bit too unrefined, and its resale values aren't as good as the petrol versions either. The XCeed shares its powertrain with the Ceed Sportswagon above.
Electric Suzuki Jimny one of five EVs due by 2030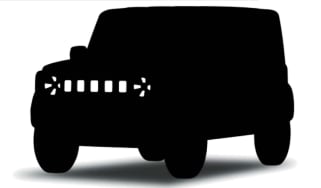 Electric Suzuki Jimny one of five EVs due by 2030
Top 10 best electric SUVs 2023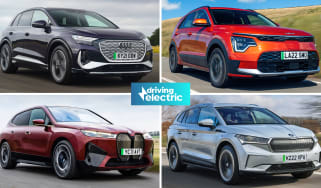 Top 10 best electric SUVs 2023
Polestar 2 now with 395-mile range and faster charging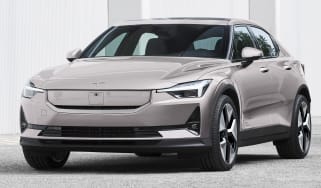 Polestar 2 now with 395-mile range and faster charging
The Tesla Model 3 rival gets major updates for the 2024 model year; order books open now, with prices starting from £44,950
New Peugeot e-3008 electric SUV to offer 435-mile range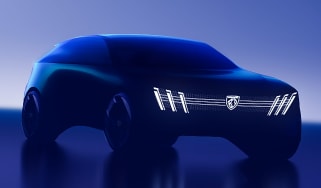 New Peugeot e-3008 electric SUV to offer 435-mile range
Peugeot's first bespoke EV will be available with all-wheel drive and is due to be revealed later this year
First look at new Ford electric SUV ahead of 2023 reveal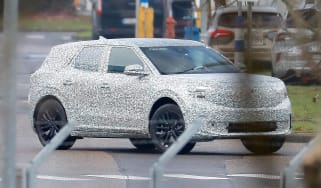 First look at new Ford electric SUV ahead of 2023 reveal
The as-yet-unnamed EV is expected to debut in March and will be built on the same platform as the Volkswagen ID.4 SUV