Lexus LS 500h review
The LS 500h makes for an interesting alternative to the big German luxury saloons, but falls short on fuel-efficiency and can't match rivals for driver appeal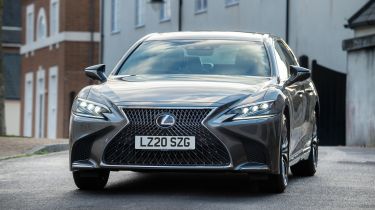 Pros
Lavish interior
Distinctive style
Lexus customer service
Cons
Uninteresting to drive
Disappointing economy
Ride could be smoother
| Car type | Fuel economy | CO2 emissions | 0-62mph |
| --- | --- | --- | --- |
| Hybrid | 31-37mpg | 182-215g/km | 5.4-5.5s |
The Lexus LS 500h used to be the only luxury hybrid saloon on the market. However, plug-in hybrid versions of the BMW 7 Series, Mercedes S-Class and Audi A8 are now available and the Lexus is very close in price to the fully electric Tesla Model S.
The LS 500h is a relatively rare sight on Britain's roads, but if you do see one, you'll recognise it instantly. Its curvaceous outline looks more hatchback than saloon, and although its huge, angular front grille and aggressive Z-shaped headlights rather polarise opinion, there's no disputing that it makes quite a statement.
That's a big part of what the LS 500h is about. Choosing one marks you out as somebody who doesn't follow the crowd. Its unique style continues inside, where things are perhaps even more individual thanks to a wide, sculpted dashboard with high-quality metal inlays and a sleek layout that avoids being too heavy on buttons.
It's fair to say that the LS 500h – despite its hybrid nature – doesn't stack up particularly well if your sole aim is to save money or protect the environment. As no model claims more than 37mpg fuel economy or less than 182g/km CO2 emissions, plug-in hybrid rivals have the Lexus licked in this department.
The LS 500h is more competitive against diesel alternatives in these areas, but is considerably more expensive to buy than most of them. Ultimately, non-plug-in hybrids like the LS make sense for those who want the emissions, economy and air-quality advantages of a hybrid, but can't charge a car up easily, so they're particularly good for high-mileage drivers. Otherwise, for anyone who can charge regularly and particularly if your lifestyle involves a lot of shorter journeys, a plug-in hybrid makes far more sense. 
If you're looking for lots of standard equipment, though, you're in the right place. There are four versions of the car to choose from and they become increasingly opulent as you ascend the price list. Entry-level cars – named simply LS – pack all the luxury features that buyers of this type of car expect. There's climate control, power-adjustable leather seats with heating and ventilation, sat nav, active cruise control and autonomous emergency braking. More kit can be added by specifying the 'Premium Pack' set of options.
There's a more aggressively styled F Sport that introduces a racier interior environment, while the LS 500h Takumi brings lavish features like adjustable, heated, ventilated rear seats and a 23-speaker stereo – but for a list price north of £100,000. Rear-seat occupants can also have an entertainment system and a seat massage function, as well as an 'ottoman' feature that provides the left-hand passenger with a footrest and increased legroom.
It's perhaps a shame, then, that Lexus has done such an uneven job of balancing passenger comfort and driver appeal. Even the F Sport, with its active rear-wheel steering, fails to match the 7 Series for agility – pronounced body lean does little to encourage keen driving on twisty roads.
Partnership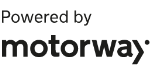 Need to sell your car?
Find your best offer from over 5,000+ dealers. It's that easy.
Meanwhile, even with the air suspension of the Takumi, the standard 20-inch alloy wheels send pothole shocks through the car's structure, which an S-Class would soak up with ease. And, while the V6 petrol engine and electric motor combine to provide more than enough power, they make rather too much noise for truly effortless acceleration.
Company-car users will find a plug-in hybrid offers considerably more favourable tax rates, while those for whom fuel consumption is the focus will be better off with a conventional diesel . The all-electric Model S is around the same price, too, and scores just as highly where it comes to individuality. There's a lot to like about the LS 500h, but seems set to remain a rare sight on UK roads. For a more detailed look at the large Lexus, read on for the rest of our in-depth review...