Top 10 best plug-in hybrid cars 2021
Plug-in hybrid cars are great for keeping fuel and company-car tax bills low. Here are the best ones to buy in the UK right now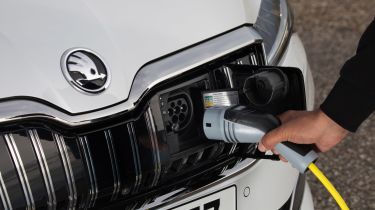 If you want to drastically reduce your fuel and company-car tax bills then a plug-in hybrid (PHEV) car could be a great option. Plug-in hybrids use a petrol or diesel engine as well as an electric motor and a battery pack, meaning they're able to drive on electric power just like pure-electric cars, but without any range anxiety because you can always switch to engine power when the battery runs out.
The main thing you need to consider with a plug-in hybrid is the fact that you need to plug in the car and charge up its battery. If you're able to park in a spot with a charger – at home or at work – then you can potentially use electric power for the vast majority of trips, only using the engine in an emergency or long trip.
That's the beauty of the plug-in hybrid: you never need to worry about where and when you next need to charge up. However, if you're not actually able to charge up, then a non-plug-in hybrid, or full hybrid, might be a better option for you, because PHEVs aren't very efficient if the battery isn't charged.
There are loads of PHEVs on sale these days, mainly because of recent changes that encourage people to choose them as company cars. Benefit-in-Kind rates for plug-ins are very low and many are being chosen for that reason, so carmakers are getting as many onto the market as possible.
This means there's almost too many to choose from – but don't worry, because we've picked out the best plug-in hybrid cars for 2021 right here. Read on to find out about each one, then click through to our in-depth reviews to learn more. And and don't forget to follow DrivingElectric on Twitter, Facebook, Instagram and YouTube for the very latest these and every other type of electric and hybrid car.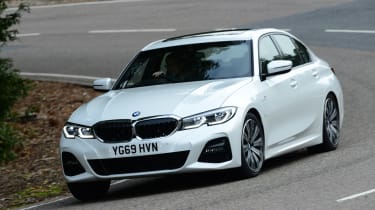 BMW 330e
The BMW 330e is another example of a manufacturer getting a plug-in hybrid vehicle spot on: a 12kWh battery gives it up to 37 miles of electric range on paper, with the electric motor capable of 68mph before needing assistance from the 2.0-litre turbocharged engine. More impressive than that, however, is that the 3 Series is still great to drive as a plug-in hybrid: the weight of the battery hasn't dulled its performance in corners, and the engine is tuneful enough to put a smile on your face on a fast B-road. Read our full review.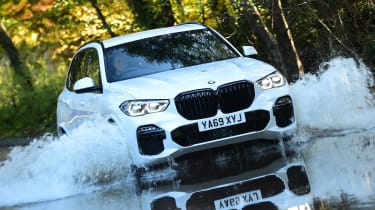 BMW X5 xDrive45e
The BMW X5 hybrid boasts one of the longest electric ranges of any plug-in hybrid car. It has a 24kWh battery (enormous by PHEV standards) that can return up to 54 miles on a single charge, and the X5 xDrive45e can reach speeds of 83mph without assistance from the 3.0-litre turbocharged petrol engine. The six-cylinder unit is potent, and working in tandem with the electric motor it'll produce a whopping 389bhp and a 0-62mph time of 5.6 seconds. As well as being fast, 500 litres of boot space is rather handy, too. Read our full review.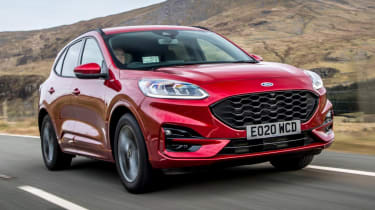 Ford Kuga Plug-In Hybrid
The Ford Kuga has established itself as a favourite of both family buyers and company-car users; this plug-in hybrid version will be of particular interest to the latter thanks to its very low 32g/km CO2 emissions and 35-mile electric range guaranteeing a low rate of Benefit-in-Kind tax. Apart from that, it can count on all the strong points of the mild-hybrid and full-hybrid Kugas: a spacious interior, the biggest dealer network in the UK and a great driving experience thanks to the typically involving handling we've come to expect from Fords. Read our full review.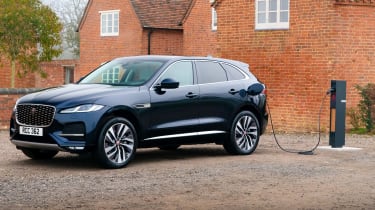 Jaguar F-Pace P400e
The Jaguar F-Pace has long been one of the best large SUVs to drive, and some would say the arrival of plug-in hybrid power as an option is long overdue. It was definitely worth the wait, however: the additional weight of the battery pack doesn't affect the car's great handling, and the same round of updates that brought electrification to the F-Pace also included a comprehensive revamp of its interior and infotainment system. Read our full review.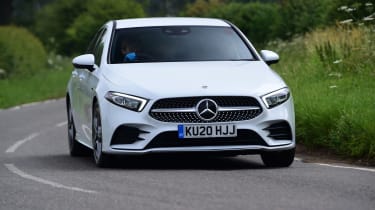 Mercedes A 250 e
The plug-in hybrid version of the Mercedes A-Class is one of the best of its kind on sale right now. Available in hatchback and saloon form, the A 250 e features a 15.6kWh battery that will return up to 44 miles of electric-only range; handily more than most people will drive on an average day. As such, running costs should be suitably low, with a full charge from a home wallbox likely to cost just £2. In electric-only mode the A 250 e will manage up to 87mph, so it won't be hampered by stints on the motorway, and when you do run out of juice there's a very capable 1.3-litre turbocharged petrol engine with 158bhp to fall back on. Read our full review.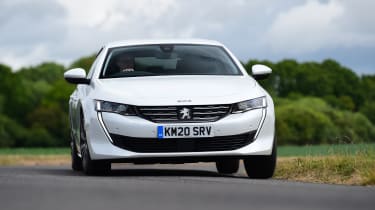 Peugeot 508 Hybrid
The majority of those considering a plug-in hybrid saloon are likely to be company-car users. For these, the usual choices include the BMW 3 Series, Volkswagen Passat and Skoda Superb, but they can all be considered sensible and rather ubiquitous. The alternative is the 508 Hybrid, a stylish, refined and unique take on the format. It's not as good to drive as the BMWs on this list, but it's well equipped, very comfortable and sports an electric range of up to 39 miles, while CO2 emissions sit at 29-33g/km to ensure low Benefit-in-Kind rates. Read our full review.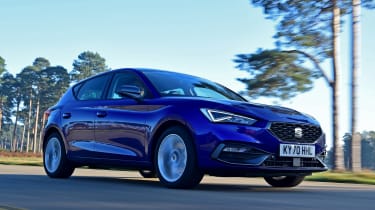 SEAT Leon e-Hybrid
Another relative of the Volkswagen Golf below, the Leon is a car with a similarly sporty edge that uses the same basic 1.4-litre petrol-electric drivetrain that's also found cars like the Skoda Superb and Audi A3 plug-in hybrids. The Leon gets 201bhp from the setup, enough for peppy performance, while the pure-electric range of up to 40 miles means most shorter journeys can be completed entirely fuel-free if you keep the 13.1kWh battery topped up. SEAT has always been more value-focused as a brand than its more prestigious stablemates, so the other good news is that the Leon e-Hybrid is one of the cheapest plug-in hybrids on sale, coming in at just under £31,000 at time of writing, and a sound alternative to the Volkswagen or Skoda equivalent. Read our full review.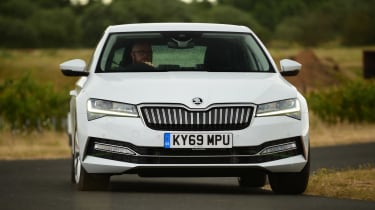 Skoda Superb iV
If you call a car 'the Superb', it really has to be rather good. Luckily for Skoda, it is – and especially so in plug-in hybrid form. Using the same setup as the Volkswagen Passat GTE, the Superb iV has a 1.4-litre petrol engine paired with an electric motor for a total of 215bhp. While it's not the sportiest of vehicles, the performance on offer is more than enough to get by with, and up to 37 miles of electric range means you can feasibly run the Superb iV in electric-only mode most of the time. It's hugely practical, too, and Skoda is offering it across all trim levels, making it as accessible as possible. Read our full review.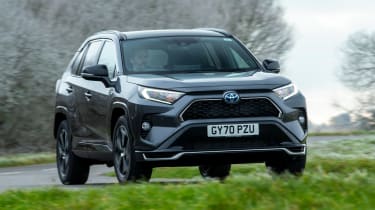 Toyota RAV4 Plug-In Hybrid
Toyota focused for many years on conventional 'full hybrids' rather than plug-in models, with only the slow-selling Prius Plug-In breaking ranks in this regard. But now, with company-car tax rates skewed so heavily in favour of cars that can travel a significant distance on electric power alone, the Japanese brand has bowed to the inevitable and brought plug-in power to its popular RAV4 family SUV. In the process, it has accidentally created one of the most powerful production Toyotas ever: the RAV4 makes 302bhp combined from its petrol engine and electric motor and will do 0-62mph in just six seconds. Read our full review.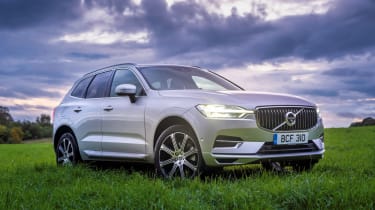 Volvo XC60 Recharge T8
The Volvo XC60 T8 ticks many boxes, promising all the practicality of many of its SUV rivals with a slightly more upmarket approach. An electric range of up to 32 miles is par for the course, but 385bhp and 0-62mph in 5.5 seconds is right up there with the fastest plug-in hybrids currently on sale. A choice of R-Design and Inscription trim levels provides a high-quality interior finish and plenty of technology as well. Meanwhile, the ride is comfortable, and head and legroom are plentiful throughout. It's a seriously good all-rounder. Read our full review.
Top 10 best seven-seater electric and hybrid cars 2021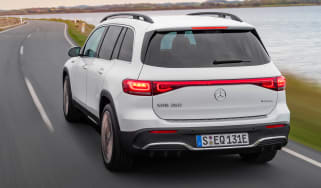 Top 10 best seven-seater electric and hybrid cars 2021
If the regular crop of electrified SUVs and family cars don't provide enough practicality for you, then take a closer look at the range of electric an…
Complete guide to the BP Pulse (formerly Polar Plus) charging network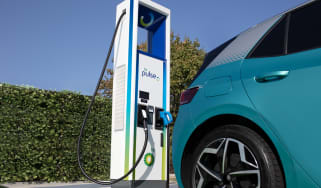 Complete guide to the BP Pulse (formerly Polar Plus) charging network
This is how to charge your electric or plug-in hybrid car on the BP Pulse public charging network (which was formerly known as the Polar Plus network)
New 2022 Vauxhall Astra Sports Tourer plug-in hybrid unveiled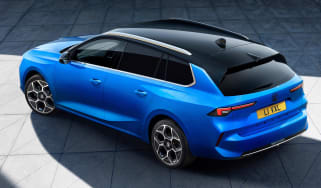 New 2022 Vauxhall Astra Sports Tourer plug-in hybrid unveiled
The estate version of the latest Astra continues Vauxhall's bold new approach to styling and will be available as a plug-in hybrid from launch