How to buy an electric car on finance: the complete guide
Buying an electric car on finance and want to weigh up options? We explain the differences between PCP, contract hire, personal loans and more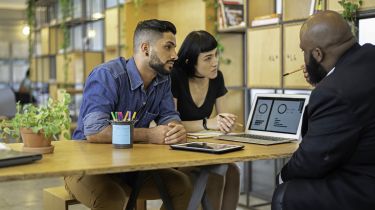 The majority of car buyers purchase their cars using some form of finance. Even if you have the cash, not many of us want to spend a large amount up front on a car, especially when there are very attractive finance deals out there.
In 2019, more than 90% of new cars sold in the UK were bought using a finance package. The most popular are a simple bank loan, hire purchase (HP), personal contract purchase (PCP) and personal contract hire (PCH).
These days, you don't have to look far to pick up a car finance deal. Even small independent used-car dealers offer some form of finance, as well as car supermarkets, large dealer groups and online retailers. That's not forgetting the high-street lenders, too. Buyers have never had so many options. And that's why it's important to carefully consider the different paths available to you.
Even buyers with bad credit can get a new or used car on finance. 
And when it comes to car finance, it's easy to get confused. There are loans, of course, from your bank or building society, but there are also Personal Contract Purchase (PCP) agreements, which have gained popularity in recent years, because they allow you to get into a more expensive car than you might have bought with a loan. These are usually offered by main dealers.
But it's always worth considering which deal is right for you. Don't simply go with what the salesman presents, or the one that has the lowest monthly payment. You need to consider the whole cost of the car, including any deposits up front or 'balloon' payments at the end.
Specific finance for electric and hybrid cars is available, too. DrivingElectric's sister site BuyaCar has partnered with finance provider ALPHERA to offer a unique finance product, ALPHERA Zero, dedicated to electric and hybrid vehicles. Those purchasing a used hybrid or plug-in car on finance using this product can offset all its carbon emissions during their term of ownership, at no additional cost.
ALPHERA is working with Hampshire-based sustainability experts Carbon Footprint to offset the emissions of vehicles financed through ALPHERA Zero through tree-planting programmes. Specific offsetting requirements vary by customer, determined by their vehicle and agreed contractual mileage.
Buying an electric car with cash
In the past, the normal way to buy a car was to save up until you had enough money to buy it. However, that can take a long time and it's always sensible to keep some money in the bank for emergencies. With 15% of Britons having no savings at all, this isn't going to be a popular option – and with only a handful of new cars available for under £10,000, cash is probably only viable if you're looking at used cars. Be wary of carrying large sums of money when you go to view a used car, as there have been cases of people being robbed of their cash in this situation.
While most dealers are set up for finance, you'll be able to pay for your car in cash using either a cheque or a debit card. You might want to forewarn your bank in advance in case you have a transaction limit.
Partnership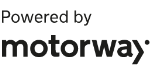 Need to sell your car?
Find your best offer from over 5,000+ dealers. It's that easy.
Perhaps a better use of that cash is to put it towards as much of the car's deposit as you can afford. And if you can secure a 0% finance deal, you're effectively getting the car without having saved up the full cash amount to buy it. The other option is to take out a 0% credit card and use that to buy your car, but be mindful of when the term ends so you don't end up paying more interest than you need to. It's easy to swap between credit-card deals if you have a good credit history.
Buying an electric car with a personal loan
You can get a personal loan from some dealers, but you're more than likely going to go to a bank for one, as they tend to have more competitive rates. This is a simple way to buy a car, as you take out a loan amount and essentially transfer that to the dealer as payment for the car. It means you own the car outright.
These loans aren't secured against the car, so if you get into difficulty with repayments, your car isn't at risk of repossession. If the loan is secured against the car, it's referred to as a hire purchase, or HP, agreement. This works in the same way as a personal loan, but this time the car can be the target of repossession if you don't keep up repayments.
When taking out a personal loan, the important thing to lookout for is the APR interest rate. Personal loans tend to have higher interest rates than other car-finance methods, so you might end up paying more monthly. However, once you reach the end of the loan, the car is yours, with no restrictions on mileage or maintenance like there are on other finance schemes. A personal loan is also quick and easy to arrange, although you might have to wait a few days for the cash to clear.
So-called 'logbook loans' are another common type of car finance. While personal loans are 'unsecured', meaning your car is not used as collateral, a logbook loan is secured on the car. That means you hand your car's V5C logbook to the lender; they take ownership of the car until the loan is repaid. You can typically only borrow up to 50% of the car's value in this way.
BMW i4 facelift to topple Tesla with huge range and tech upgrades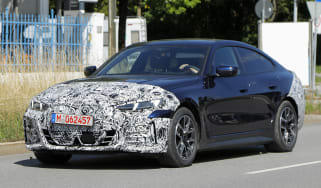 BMW i4 facelift to topple Tesla with huge range and tech upgrades
An updated version of the BMW i4 has been spotted testing, likely sporting a longer range and the latest technology
We've had a ride in the new electric MG Cyberster and it's NOT what we first thought…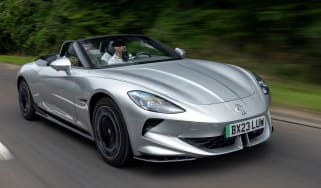 We've had a ride in the new electric MG Cyberster and it's NOT what we first thought…
The MG Cyberster is due to go on sale next year with up to 536bhp and scissor doors – and we've already had a ride in it