The UK electric car grant and electric van grant explained
The UK government's plug-in car grant offers buyers up to £2,500 off the price of any brand-new electric car costing less than £35,000; a subsidy is available for van buyers, too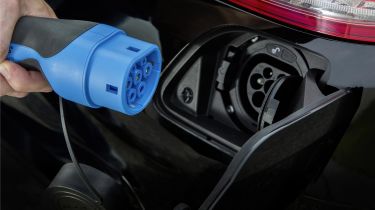 In the UK, new electric cars with a list price of less than £35,000 are eligible for the government's plug-in car grant (PiCG) – a form of electric car subsidy. The grant started out for all kinds of plug-in models, but now only applies to cars with a zero-emissions range of at least 70 miles. It was also reduced from a maximum of £3,000 to a maximum of £2,500 in March 2021, as the Department for Transport (DfT) looked to make the funds available for the scheme last longer.
The plug-in grant was introduced in 2011 and at that time offered up to £5,000 for both plug-in hybrid and pure-electric vehicles. In 2018, the rules changed to exclude cars that have combustion engines, and as of 2021, the grant covers 35% of the purchase price up to a maximum of £2,500. The subsidy is also now only available for cast costing less than £35,000, whereas previously, it was available on cars costing up to £50,000.
The plug-in car grant – together with very low company-car tax on electric cars – is designed to encourage people to switch to cleaner electric cars and vans, thus reducing overall CO2 emissions and helping to meet the government's carbon emissions targets. It also makes zero-emissions vehicles more affordable: generally, battery-electric vehicles are more expensive than petrol and diesel equivalents, and while parity is expected in the coming years, higher purchase prices today can be off-putting for some electric or plug-in buyers.
How does the plug-in car grant work?
The Office for Zero Emission Vehicles (OZEV) is the official body in charge of the grant. It decides which cars are eligible based on things like CO2 emissions, safety features, warranty length and top speed.
The plug-in car grant now covers:
35% of the purchase price of a brand-new car (up to a maximum of £2,500)
Cars that qualify must:
Have official CO2 emissions of less than 50g/km

Be able to travel at least 70 miles with no CO2 emissions

Feature on OZEV's approved vehicle list

Have a list price of less than £35,000
Previously, the government sorted electric and plug-in hybrid (PHEV) cars into three groups – Category 1, 2 and 3 – to determine how much of a grant they were eligible for. However, changes introduced in 2018 meant that Category 2 and 3 vehicles (exclusively plug-in hybrids) were no longer eligible for government support. Nowadays, only Category 1 cars qualify and the term 'Category 1' itself has been dropped.
How do I apply for the plug-in car grant?
You don't. This process is handled by the dealership selling the car, rather than the customer buying. Most dealerships will make it clear exactly what the eligible car's price was before and after the grant, so you can tell exactly how much you've saved in the process. Manufacturers are responsible for applying to OZEV to ensure their cars are approved for the grant.
Are there any other ULEV grants or subsidies available?
Yes – the government will give you up to £350 towards the installation of a home wallbox charger. These must be officially approved and you need to have your own off-street parking. You also need to make sure you're the registered keeper of an eligible car, or at the very least have one on order. Elsewhere, any car that emits less than 75g/km of CO2 is exempt from the London Congestion Charge, but you need to apply to Transport for London (TfL) to ensure you're not billed for driving in the capital. And from October 2021, only fully zero-emissions cars are exempt.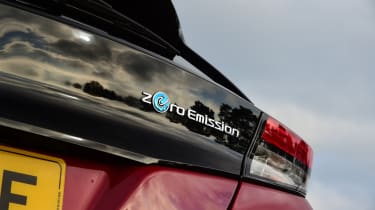 Does my car qualify for the grant?
Here is a list of cars that are eligible for the plug-in car grant. All are electric-only and have at least one variant that costs less than £35,000. Note that manufacturers may now decide to drop their prices slightly to qualify for the grant, so check any electric car you're considering on the relevant manufacturer website for the latest info.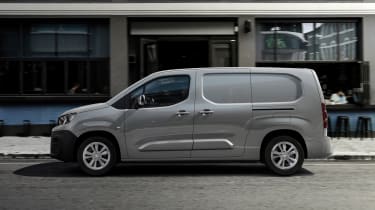 Does my van qualify for the grant?
The grant also provides a 20% list-price discount for plug-in vans with a pure-electric range of at least 60 miles and official CO2 emissions of less than 50g/km. The grant is a maximum of £6,000 for 3.5-tonne models, and up to £3,000 on smaller vans. Heavier vans (those in the 4.0 and 4.25-tonne categories) qualify for a 'small truck' plug-in grant, covering 20% of the purchase price up to a maximum of £16,000.
BD Auto eTraffic
BD Auto eDucato (3.5 tonnes)
LDV EV80 (van and chassis cab)
Best plug-in hybrid SUVs 2021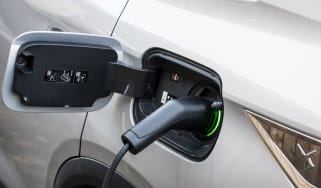 Best plug-in hybrid SUVs 2021
A good plug-in hybrid SUV should combine low running costs with excellent practicality. These are some of the best on sale right now
Best electric SUVs 2021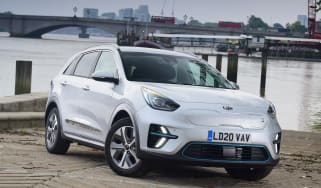 Best electric SUVs 2021
Our selection of the best electric SUVs you can buy features cars that promise to mix style, practicality and rock-bottom running costs
Longest range electric cars 2021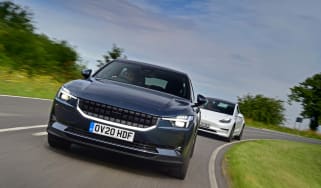 Longest range electric cars 2021
The range of electric cars is continually improving. Here are the top 10 models with the longest range on a single charge