Mercedes eVito electric van review
The latest Mercedes electric van boasts a 93-mile range, typically good build quality and ultra-low running costs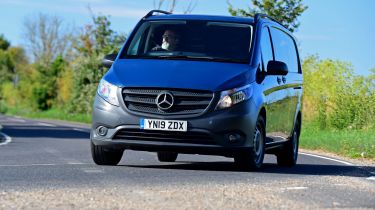 Pros
Decent range
Good cargo volume
Typical Mercedes quality
Cons
Rivals are cheaper
Not for long-distance work
No rapid charging capability
| Van type | Range | Wallbox charge time | Rapid charge time |
| --- | --- | --- | --- |
| Electric | 93 miles | 6hrs (0-100%, 7.4kW) | N/a |
Electric vans are slowly but surely becoming more prominent on the UK market, with a raft of new arrivals set to shake things up in late 2020 and beyond. In the mid-size category, PSA Group sister models the Citroen e-Dispatch, Peugeot e-Expert and Vauxhall Vivaro-e are among the big hitters, but there's also an electric Volkswagen Transporter and this electric version of Mercedes' popular Vito.
Known as the eVito, it slots in below the larger eSprinter and above the smaller eCitan in the German brand's electric-van range. Like many of its rivals, it's near-impossible to distinguish from its diesel-engined counterpart at first glance, with just some subtle 'Electric' badging to set it apart from the standard Vito.
Under the metal things are different, with a 114bhp electric motor drawing power from a 41kWh battery and sending drive to the front wheels. That battery is around half the size of the one used in the Mercedes EQC, but Mercedes knows the target customers for this van need carrying capacity more than a long range.
The battery has a useable capacity of 35kWh and holds sufficient charge to keep the eVito going for an official 93 miles before a top-up is needed. Lots of slower, stop-start urban driving could push that beyond the 100-mile mark, however, while high-speed motorway running could see the battery depleted in 80 miles.
The eVito comes as standard with a Type 2 charging cable, so it can take power from the vast majority of domestic and industrial wallboxes, as well as the public chargers found in car parks and motorway service areas. A full replenishment of the battery should take around six hours, making it easy to charge overnight.
Mercedes offers the eVito in the L2 and L3 body lengths and cargo space is unchanged from the corresponding diesel-engined Vitos, coming in at 6.0 and 6.6 cubic metres respectively. Payloads for two models are 923 and 898kg (more than the diesel variants can manage), though fully loading the eVito will have quite an impact on the achievable range.
Standard features across the eVito range include a top-hinged tailgate, twin sliding side doors and a full steel bulkhead that extends under the seats to give some extra floor-level load length. Accessories available from Mercedes to fit out the van include wood panelling, roof bars and an internal racking system.
Up front, the eVito will feel very familiar to anyone who's driven a diesel Vito, save for the lack of a manual gearshift. Instead, there's a drive selector similar to what you'd get with an automatic gearbox, as well as paddles behind the steering wheel for adjusting the strength of the van's regenerative braking function. A three-seat layout is standard.
The eVito starts up in silence and will start to crawl forward when you lift your foot off the brake. As required by legislation, it has a sound generator that makes a hum at low speeds to warn pedestrians and cyclists of its presence. Travelling faster, tyre noise becomes noticeable, but it remains much quieter and more relaxing to drive than a typical diesel van.
Partnership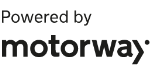 Need to sell your car?
Find your best offer from over 5,000+ dealers. It's that easy.
With just 114bhp on tap, the eVito doesn't feel hugely fast, but initial acceleration from a standing start is perky. If you go flat-out everywhere you'll severely reduce the range, but a number of driving mode options help keep things in check depending on your needs. The 'C', 'E' and 'E+' settings progressively limit power and acceleration in order to eke maximum possible range from the battery. There are also four levels of regenerative braking; in the strongest of these, you barely have to use the brake pedal at all, and the van slows down so much when you come off the accelerator that for safety reasons, the brake lights illuminate.
Two trim levels are offered for the eVito: Progressive and Plus. Before VAT (but after the government's £8,000 plug-in van grant has been applied) prices run from just under £33,000 to just over £33,400 – a good bit more than the Citroen, Peugeot and Vauxhall rivals mentioned above, which also have a longer range.
That represents a significant premium over a diesel Vito, but this is where the running-costs savings of an electric van come into play: based on a driver covering 20,000 miles a year, the conventional van could cost around £3,000 to fill up at average UK fuel prices, compared to around £500 for a year of charging an eVito to cover the same distance at typical electricity prices.
The Progressive spec includes Mercedes' Audio 30 infotainment system with DAB radio, a reversing camera, an anti-theft Protection Package with double-locks, while the Plus pack adds power-folding mirrors, colour-coded bumpers, full wheel covers, a 75mph speed limiter and parking sensors.
Overall, then, the eVito is a solid contender rather than a game-changer in the electric-van world: it's nice to drive and comfortable to spend a working day in, but there are cheaper rivals available that are just as (if not more) capable in many areas. Like most electric vans, continent-crossing range is not its intended aim, but the eVito should fulfil its intended daily urban delivery function well.