Citroen e-SpaceTourer review
Nine-seater, van-based electric minibus is a solid and versatile offering from Citroen – but it's not the last word for range or practicality
Pros
Comfortable and relaxing to drive
Sits on a proven platform
Seats up to nine
Cons
Only average range
Larger battery not available
Boot/passenger space tradeoff
| Car type | Range | Wallbox charge time | Rapid charge time |
| --- | --- | --- | --- |
| Electric | 143 miles | 7hrs 15mins (0-100%, 7.4kW) | 27mins (10-80%, 100kW) |
Electric power is coming to the van and minibus markets in a big way in 2021. Part of the flood of new models to have arrived recently or be on the verge of arriving, the Citroen e-SpaceTourer is the passenger version of the Citroen e-Dispatch van. Both use underpinnings that are shared with other Stellantis Group models, such as the Peugeot 3008 SUV, so they're among the most car-like of all commercial vehicles to drive.
The e-SpaceTourer draws on familiar Stellantis Group powertrain technology, too: its 134bhp electric motor and 50kWh battery combination is found in a wide variety of models, from the Peugeot e-208 supermini to the Citroen e-C4 family hatchback and DS 3 Crossback E-TENSE premium SUV. But as the e-SpaceTourer is larger and heavier than those cars, performance and range aren't quite as impressive.
According to official testing, you should get up to 143 miles from a charge of the e-SpaceTourer's batteries (compared to over 200 miles for the cars mentioned above) and it's not as quick off the line as they are, either. Unfortunately, the e-SpaceTourer isn't offered with the larger 75kWh battery that the e-Dispatch van can be specified with – although this would push the price to a level where the car would no longer be eligible for the government plug-in grant, so it's an understandable decision on Citroen's part.
Replenishing the battery can be done swiftly enough, at least, thanks to 100kW DC rapid charging capability for use at public points, which should give you 80% capacity in about 30 minutes. There's also up to 11kW on-board AC charging capability for topping up from a wallbox at home or at a commercial premises in a couple of hours.
Inside and out, the e-SpaceTourer looks very similar to its diesel-engined sister model the SpaceTourer, although there are a few little 'e' badges dotted about and there's just a small drive-mode selector switch where you'd find the gearstick in the combustion-engined car. A beep lets you know the car is ready to drive when you turn it on; you then only need to press the accelerator to automatically release the parking brake and pull away.
As is required by law, the e-SpaceTourer makes a subtle noise at low speeds to make pedestrians or cyclists aware of its presence, but once you get out on the open road it's a very quiet and comfortable cruiser indeed. A high driving position and excellent all-round visibility contribute to the relaxed and confidence-inspiring feel. The electric motor ensures the Citroen isn't sluggish when pulling away from junctions, while the steering is nice and light, too.
From the driving seat, you can adjust the strength of the regenerative braking system to give a stronger slowing effect when you lift off the accelerator, feeding more energy back into the battery as a result. It's not quite strong enough for 'one-pedal' driving everywhere, but definitely sees you use the left-hand pedal a lot less.
As mentioned above, there's a switch for selecting one of three driving modes as well. Eco shuts off systems like the climate control and limits the motor's power in order to eke out as much range as possible – although you won't enjoy driving in this mode if the car is full of passengers and/or luggage. Normal does exactly what it says on the tin and is suitable for most everyday driving, balancing a decent power output with a practical range, while Power turns the wick up to the max for tackling steep hills or getting up to speed on a motorway slip road as quickly as possible.
Practicality is all-important in cars like this and while the e-SpaceTourer is undoubtedly large inside, there are a few key aspects that disappoint. In the UK, the e-SpaceTourer is now available in two body lengths: 'M' and 'XL'. The new XL model is 5,309mm long, compared to 4,959mm for the pre-existing M version, for increased cabin cabin and practicality. As of January 2022, the e-SpaceTourer is priced from £30,295 and £30,495 for the M and XL body lengths respectively, after the £1,500 government grant has been deducted.
Partnership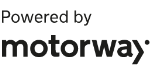 Need to sell your car?
Find your best offer from over 5,000+ dealers. It's that easy.
Both versions can feature up to nine seats, which can be arranged in a variety of layouts. The third row really needs to be slid back if those sitting in it need any amount of legroom, and that in turn has an impact on the luggage space, which is already quite tall and narrow. The large tailgate can also be awkward to open and close.
If you want to turn the e-SpaceTourer into a 'van with windows' for maximum load capacity, all the passenger seats can be taken out – although they're heavy, and you'll need somewhere to store them. Removing just the third row gives you a good compromise between passenger capacity and luggage room.
So, while it's not a complete game-changer, the eSpaceTourer should still be a good solution for many buyers' needs. Larger families that do mostly local journeys, as well as private-hire drivers that work shorter routes or predictable airport runs, will find plenty to like here – not least the very low running costs common to all pure-electric vehicles.