Complete guide to the OZEV EVHS electric car home charging point grant
The Office for Zero Emission Vehicles (OZEV) electric car wallbox charger grant (aka EV Homecharge Scheme, or EVHS) is no longer offered to homeowners in single-unit properties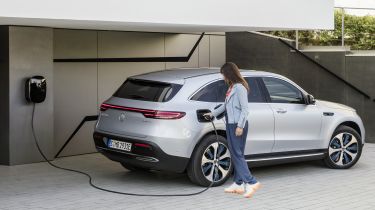 Home wallbox chargers make electric cars and plug-in hybrid vehicles (PHEVs) a much more convenient proposition for drivers who have a driveway or their own off-street parking space. Wallboxes cut down the amount of time it takes to charge at home by delivering more power than can typically be supplied through a three-pin household socket. When installed in the right location, they can also eliminate the need for long (and possibly less safe) extension cables, too. There are dozens of home charging points to choose from.
A government grant, called the Electric Vehicle Homecharge Scheme, or EVHS for short, can significantly reduce the cost of installation for certain buyers. This is in addition to the plug-in car grant that takes money off the purchase price of the car itself.
As of April 2022, eligibility of the grant has been sharply constrained; it's no longer available to homeowners in single-unit properties (i.e. detached, semi-detached or terraced houses). Apartment-dwellers (whether they own or rent) and those renting any type of property can still avail of it – but they may face other obstacles. Read on for more details.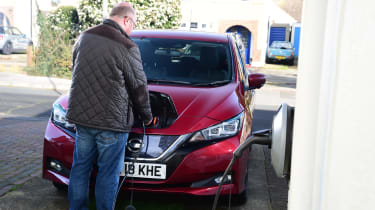 What is the OZEV home wallbox charger grant?
The Office for Zero Emission Vehicles (OZEV) oversees a grant that covers 75% of the cost of buying and installing a wallbox charger, up to a maximum value of £350. The wallbox supplier is paid directly by the government, so the price you pay if you're eligible is the price of the hardware minus the grant.
Several criteria need to be met in order to be eligible for the grant: you need to own, lease, or be named as the primary user of an eligible vehicle, or have one on order. Helpfully, the grant covers both new and used vehicles. You have to use an installer authorised by OZEV, too.
You don't need to wait until you take delivery of the car, although you can't have the wallbox installed more than four months before it shows up. It makes sense to complete the necessary forms as soon as you can, because it'll minimise any gap between you getting your car and being able to charge it using your wallbox.
In July 2019, the criteria was amended so that only 'smart' chargers qualify for the subsidy. Smart chargers can connect to the internet, which allows charging sessions to be programmed remotely: this adds convenience for drivers of electric cars and PHEVs, and also allows them to take advantage of cheaper electricity tariffs that are common at night – which can in turn reduce running costs.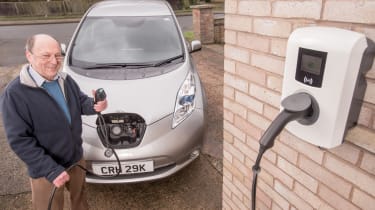 Am I eligible for the OZEV home wallbox charger grant?
There are several factors that determine whether you're eligible for the grant, and as of April 2022, they're stricter than before. Now, you can only claim the grant if you either rent or own an apartment, or rent any other type of property. If you're a homeowner in a single-unit dwelling (i.e. a detached, semi-detached or terraced house), you're unfortunately out of luck and will have to pay full price for your wallbox.
Assuming you satisfy those criteria, you can also only claim the grant if you haven't done so before. You also need to prove you've ordered and bought an electric vehicle. Those leasing an electric car, or leasing as part of a salary-sacrifice scheme, are also eligible, as long as the lease lasts at least six months.
Partnership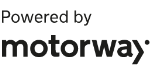 Need to sell your car?
Find your best offer from over 5,000+ dealers. It's that easy.
Company-car drivers are eligible, too, as long as they'll have the car for more than six months. The same is true of individuals named by their employer as the primary user of an electric vehicle; however, if the named individual changes within six months, a second grant can't be claimed.
Assuming you've got this far, there are more criteria to meet. You must have an off-street parking, space which in OZEV's words must be "associated to the property". If the 'association' is unclear, evidence from the land registry or local authority may be required. The grant is not available where the customer does not own the parking or have sole legal right to it – for example, a rented parking space or shared visitor space.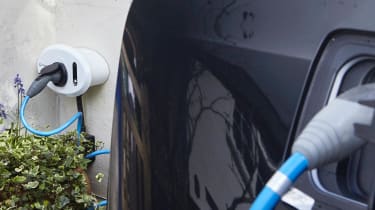 I'm eligible – does that mean I can definitely get a charging point installed?
Not necessarily. If your parking space is not immediately adjacent to your property (a common occurrence with apartments), it may not be possible – or it may prove excessively difficult and expensive – to get a charging point installed, even though you'd technically be eligible for the grant.
This is because where fitting a point would require cabling or other parts of the installation to be placed in or on another person's property, or on public land, access rights and permissions must be agreed by all parties using legally binding arrangements, such as legal covenants, before an installation begins. And even if such permission can be obtained, the cost of extra cabling or power-supply upgrades needed may be too much.
New Fisker Ocean Sport washes up in the UK: £36k for a 288-mile range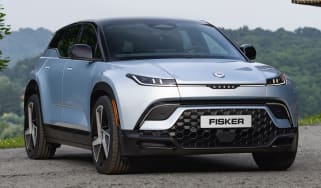 New Fisker Ocean Sport washes up in the UK: £36k for a 288-mile range
American EV startup Fisker has just launched its entry-level Ocean SUV in the UK, with a range of up to 288 miles
First contact: facelifted Kia EV6 will look even more like a UFO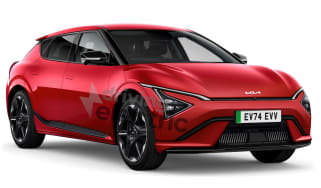 First contact: facelifted Kia EV6 will look even more like a UFO
Kia is readying an update for the EV6 crossover, which is set to include a new face and tech from the larger EV9
Big price cut: Electric Renault Megane prices slashed in time for Christmas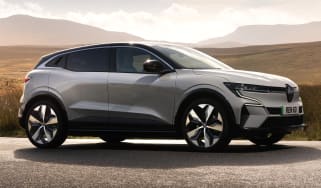 Big price cut: Electric Renault Megane prices slashed in time for Christmas
Renault Megane E-Tech gets a price drop of up to £3,500, bringing the starting price to just £34,495