Best electric vans 2021
Electric vans make perfect sense for businesses covering short distances on a regular basis. Here are the best you can buy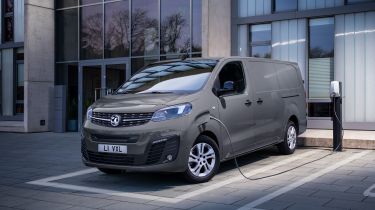 Electric vans boast a number of advantages over established diesel-powered alternatives, including the fact they're often cheaper to run and are exempt from the London Congestion Charge and other clean air zone charges being established in other UK cities as they don't produce any tailpipe emissions. 
However, many can only cover around 100 miles on a single charge as electric vans frequently feature smaller batteries than electric cars to prevent any reductions in payload capacity. 
But, as technology improves and the popularity of electric vans grows amongst UK businesses as a wider variety of brands and sizes of electric vans becomes available – perhaps buying or even leasing an electric van may be an option for you. 
Read on to find out the best new electric vans on sale right now…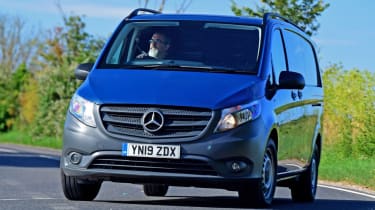 Mercedes eVito
The eVito has a range of 93 miles on a single charge, which Mercedes says is sufficient for mainly urban work – particularly for drivers or companies that complete planned, recurring routes on a regular basis. It starts at just over £32,000 in the UK, once the government plug-in van grant has been deducted.
A 41kWh battery stores power for the 113bhp electric motor, which has the same power output as the entry-level diesel Vito. The battery can be fully recharged in six hours from a wallbox charger. Read our full Mercedes eVito review here.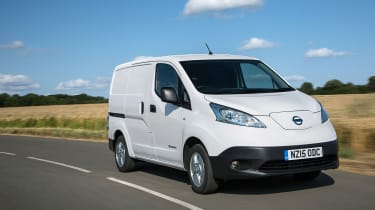 Nissan e-NV200
The Nissan e-NV200 is based on the original Nissan Leaf electric car, so should be a dependable workhorse for your business. The mid-sized van boasts a 40kWh battery, which provides a claimed range of 124 miles – although this will vary depending on factors such as payload and ambient temperature.
Nissan says it could cost as little as 2p per mile to run, depending on your energy tariff. It takes eight hours to charge from a standard socket, or you can top up to 80% in 30 minutes from a rapid charger.
Inside, the e-NV200 boasts a 4.2-cubic-metre load volume and a 2.4-metre long load bay, although if you specify the optional folding passenger seat, that figure grows to 2.8 metres. At 1.22 metres wide, it can carry two Euro pallets. Maximum payload is 770kg. Read our full review here.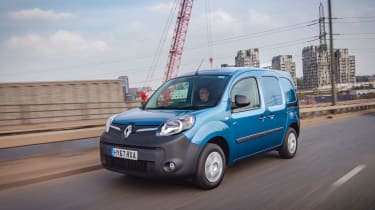 Renault Kangoo Z.E.
The Renault Kangoo Z.E. is perfectly suited to the congested streets of the UK's cities, with a footprint no larger than a family hatchback. The latest examples have a 33kWh battery, which boosts claimed range to an impressive 143 miles. Even the claimed real-world range of 124 miles is more than most will need on a daily basis.
A full charge takes six hours from a standard socket and you can use a rapid charger to take the battery to 80% in an hour. There's a clever climate-control system that helps maintain that range, so you'll be able to drive in comfort in extremes of heat.
Three bodystyles are available: standard, Maxi and five-seat Maxi Crew, all with a payload of 640kg. The standard version has a carrying capacity of three cubic metres, while the Maxi and Maxi Crew record 4.6 and 3.4 cubic metres respectively – the latter reduced on account of the second row of seats. Read our full review here.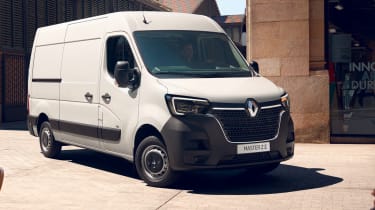 Renault Master Z.E.
The Renault Master Z.E. is the largest van on our list and uses the latest lithium-ion technology to ensure a competitive range. Helping make the most of every charge are features like Eco mode, which limits top speed to 50mph (rather than 62mph), which is still more than enough for round-town use.
Renault reckons you should get around 74 miles from a charge in the real world. It takes 17 hours to charge from a standard mains socket, but a more palatable six hours from a 7.4kW wallbox charger.
In total, six versions are offered, including four panel vans with two roof heights and a pair of platform cabs – ripe for myriad conversions – making this the most versatile electric van on the market. Depending on spec, they'll handle a 1.1-tonne payload. A range of telematics and fleet-management systems are available, which will please fleet managers. Read our full review here.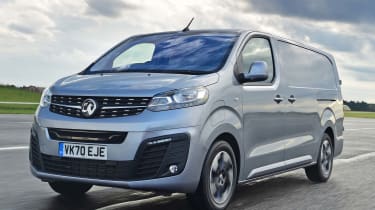 Vauxhall Vivaro-e
Hot on the heels of its Corsa-e electric passenger car, Vauxhall launched a Vivaro-e electric van in 2020, and it went on to scoop our 2021 award for Best Electrified Commercial Vehicle. It's identical under the metal to the Citroen e-Dispatch and Peugeot e-Expert above, with the same choice of 50 and 75kWh batteries for a 143 or 205-mile driving range.
Vauxhall has also mooted the possibility of a sporty 'VXR' version of the Vivaro-e, which initially would feature only visual upgrades such as large alloy wheels and a bodykit, but could eventually entail a power upgrade, too. Read our full review here.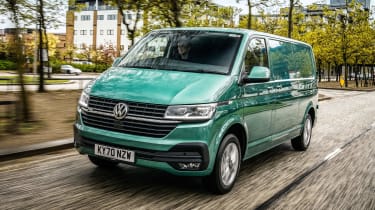 Volkswagen e-Transporter
In 2019, Volkswagen revealed two electric vans at the Commercial Vehicle Show in Hanover, Germany. The e-Caddy and e-Transporter are electric versions of the standard vans, developed in conjunction with Formula E racing team and Volkswagen Group tuning specialist Abt.
The Volkswagen e-Caddy won't be coming to the UK; it's based on the previous-generation van and hasn't been engineered for right-hand-drive markets. The e-Transporter, which uses the recently-updated T6.1 van as a base, joined the line-up during 2020.
The e-Transporter looks much like the diesel version. Abt has announced a pair of battery packs – 37 or 75kWh – although initially UK examples will only be available with the former, for a real-world driving range of 82 miles. The electric system has no affect on load space, and scalable battery technology means other capacities can be included. Read our full review here.
How much is the Benefit-in-Kind company-car tax on an electric car?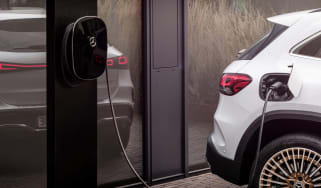 How much is the Benefit-in-Kind company-car tax on an electric car?
Hybrid vans: all you need to know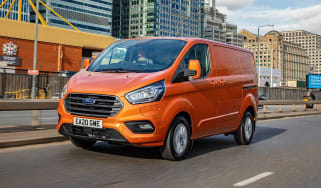 Hybrid vans: all you need to know
Top 10 best hybrid company cars 2021
Top 10 best hybrid company cars 2021
Top 10 best seven-seater electric and hybrid cars 2021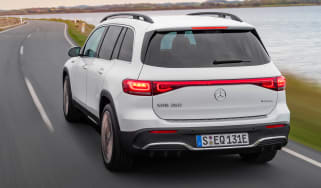 Top 10 best seven-seater electric and hybrid cars 2021
If the regular crop of electrified SUVs and family cars don't provide enough practicality for you, then take a closer look at the range of electric an…
Top 10 best luxury electric cars 2021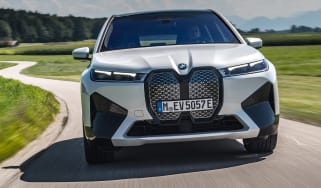 Top 10 best luxury electric cars 2021
From Audi to Tesla, here are our top picks of the most luxurious zero-emissions motoring options on the market right now
2021 Volvo XC40 Recharge electric SUV: single-motor version on sale now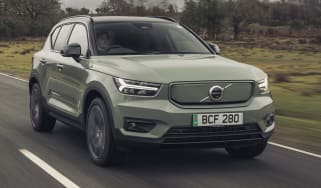 2021 Volvo XC40 Recharge electric SUV: single-motor version on sale now
Volvo has introduced a new single-motor version of its electric SUV, available in two trim levels and with prices starting from £48,300