Clean air zones around the UK: LEZs, ULEZs, CAZs and ZEZs explained
The Birmingham Clean Air Zone is now active, with similar proposals set for Oxford and other UK cities in the near future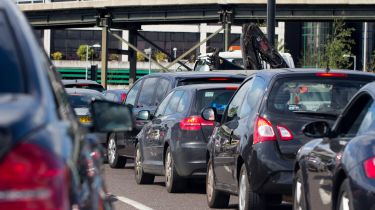 The idea of clean-air zones – limiting vehicular access to certain areas of big cities – is nothing new. These low-emission zones aim to improve air quality and conditions for those who live and work in urban areas, by restricting traffic that causes pollution.
This usually takes the form of charging a fee for petrol or diesel vehicles, although in the UK some councils have considered outright vehicle bans as well. London's Ultra Low Emissions Zone (ULEZ) has been operating for several years now, with the area it covers expanding significantly in October 2021. 
Birmingham is the latest city to enforce such a scheme, charging drivers of older, more polluting petrol and diesel cars a daily fee to enter parts of the city. Oxford, meanwhile, introduced a Zero Emission Zone (ZEZ) on a small number of central streets in February 2022. You can read more about the Birmingham and Oxford zones, as well as similar schemes, below.
Birmingham Clean Air Zone (CAZ)
Birmingham's Clean Air Zone came into force on 1 June 2021, with a similar set of parameters to London's ULEZ. Drivers of pre-Euro 4 petrol (generally pre-January 2006) and pre-Euro 6 diesel (generally pre-September 2015) cars are subject to an £8 daily charge if they wish to enter the inner confines of the city.
The charge area sits within the A4540 Middleway Ring Road and is enforced using automatic numberplate recognition (ANPR) cameras. It's active every day, including weekends and bank holidays, although vans, vehicles in a disability tax class and buses that transport schoolchildren or provide community services are exempt. All fully electric cars are also exempt from the charge.
Oxford Zero Emissions Zone (ZEZ)
Drivers of cars with combustion engines have been charged to drive on certain streets in central Oxford since 28 February 2022. All petrol and diesel vehicles, including hybrids, incur a daily charge unless eligible for a discount or exemption. Zero-emission vehicles, such as electric cars, can enter free of charge. There are exemptions for workers such as those in health and care, those in financial hardship and Blue Badge holders. Residents get a 90% discount, and taxis get half off.
The fee is £2 a day for hybrids that emit less than 75g/km of CO2, £4 for Euro 4-approved petrol or Euro 6-approved diesel vehicles, and £10 for non-Euro 4 petrol and non-Euro 6 diesel vehicles. Those prices will rise to £4, £8 and £20 respectively in 2025. Automatic number plate recognition (ANPR) cameras enforce the zone. The intention is to introduce a larger ZEZ covering most of Oxford city centre in 2023.
Bath Clean Air Zone (CAZ)
Bath's Clean Air Zone (CAZ) went live on 15 March 2021. It also uses rules similar to the London ULEZ, but at the moment, private cars aren't included. Vehicles such as taxis and vans are charged £9 per day, while buses and lorries pay £100 if they don't comply with Euro 4 (petrol) or Euro 6 (diesel) emissions regulations.
Other clean air zones
Bristol had considered banning diesel cars completely from certain streets in the city centre, but this initiative was scrapped. The plans were to prevent all diesel cars from entering selected streets between 7am and 3pm, while commercial vehicles would have had to pay a fee. After the plans were scrapped, the city's mayor said that new plans are being drawn up that don't involve individuals or businesses paying fees.
Partnership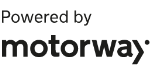 Need to sell your car?
Find your best offer from over 5,000+ dealers. It's that easy.
Leeds had plans for a clean-air zone, but as of October 2020, councillors approved a recommendation to discontinue these plans following the outcome of a joint review with central government. This was due to the uptake of lower-emission, compliant vehicles; most vehicles that would have been charged under the plans had already been replaced by cleaner models in advance of the zone's introduction.
Aberdeen proposed plans to ban non-Euro 4 petrol and non-Euro 6 diesel cars from the city and Brighton is looking into banning cars completely by 2023 in the city centre, although it'll take into consideration the needs of traders and the disabled. Dundee is also looking into a total ban of certain cars and York council says it wants to prevent non-essential private car use in the city.
Cambridge, Cardiff, Edinburgh, some Kent towns, Portsmouth, Reading, Sheffield and Slough are all considering some form of clean-air zone, although few details are available at the moment. Derby has proposed to charge eligible cars and vans to enter the city centre, or potentially to come within its outer ring road. Glasgow's Low Emission Zone could be expanded to include cars, while Manchester and Newcastle are looking at charging business vehicles, but not private cars.
London has two schemes in place: the £15 daily Congestion Charge for any vehicles emitting CO2 and the £12.50 ULEZ charge for non-Euro 4 petrol and non-Euro 6 diesel vehicles. The latter expanded all the way to the North and South Circular roads on 26 October 2021.
First contact: facelifted Kia EV6 will look even more like a UFO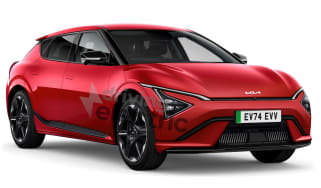 First contact: facelifted Kia EV6 will look even more like a UFO
Kia is readying an update for the EV6 crossover, which is set to include a new face and tech from the larger EV9
New Fisker Ocean Sport washes up in the UK: £36k for a 288-mile range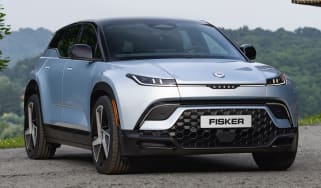 New Fisker Ocean Sport washes up in the UK: £36k for a 288-mile range
American EV startup Fisker has just launched its entry-level Ocean SUV in the UK, with a range of up to 288 miles
New Vauxhall Vivaro Electric is cheaper, yet has more range and tech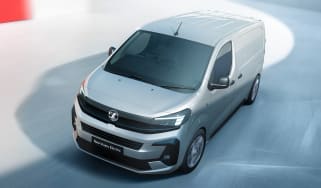 New Vauxhall Vivaro Electric is cheaper, yet has more range and tech
Vauxhall has given its Vivaro Electric panel van a mid-life refresh with a new face and some of the latest tech