New Mercedes eSprinter electric van gets 248-mile range
The second-generation eSprinter will arrive towards the the end of 2023 to rival the Ford E-Transit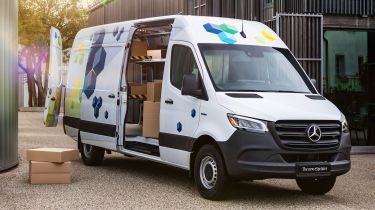 Mercedes has unveiled the new, second-generation eSprinter electric van: its response to the game-changing Ford E-Transit that launched last year and won DrivingElectric's Best Large Electric Van award for 2023.
The updated version of Mercedes' large electric van will be available with three battery sizes – 56kWh, 81kWh and 113kWh – the largest of which will allow the new Sprinter to cover up to 248 miles on a single charge, or up to 310 miles in city driving, according to Mercedes. In comparison, the E-Transit has a 196-mile range, while the outgoing eSprinter offered just 95 miles of range fully charged. 
Speaking of charging, the eSprinter can now charge at up to 115kW, which is the same as the E-Transit and more than twice as fast as other rivals like the Fiat E-Ducato can be topped up. As a result, replenishing the 56kWh battery from 10-80% can be done in as little as 28 minutes from a powerful enough rapid charging point, or 42 minutes for the 113kWh unit. The new eSprinter can also charge at up to 11kW from an AC wallbox or public charger.
The new eSprinter has also switched from front to rear-wheel drive, with a choice of two power outputs from the single electric motor. It'll produce either 134bhp or 201bhp, delivering up to 400Nm of torque. 
The eSprinter's cabin has been updated, too, and gets more technology on-board, including the latest version of Mercedes' MBUX infotainment system, 'Hey Mercedes' virtual assistant and navigation with "Electric Intelligence", that can calculate the best possible charging strategy to get you to your destination as quickly as possible, or to have a set amount of charge remaining when you arrive. 
The new eSprinter panel van will come in two body styles and lengths, but it can also serve as the base for various conversions and body variants for specific use cases.
The new eSprinter will go on sale in North America in the second half of 2023, before landing in the UK and Europe towards the end of the year. The first version expected to arrive here is an L3 length panel van fitted with the 113kWh battery, while the smaller batteries and other variants like a chassis cab will be rolled out in 2024. The next-generation eSprinter will be produced in South Carolina, USA, as well as two plants in Düsseldorf and Ludwigsfelde in Germany. 
When it arrives, the new eSprinter will sit at the top of the Merc's range of pure-electric commercial vehicles, which will soon include the compact eCitan and the medium-sized eVito, which compete with the Citroen e-Berlingo and Vauxhall Vivaro Electric, respectively.
Mercedes already has plans to develop a new dedicated electric platform for use on its third generation of zero-emissions vans, with the first models to use this new VAN.EA architecture expected to launch around 2025.
Top 10 best electric family cars 2023/2024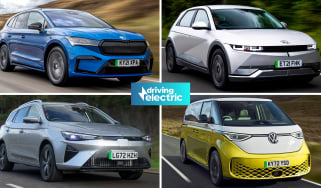 Top 10 best electric family cars 2023/2024
Peugeot E-3008: pricing announced for France's answer to the Tesla Model Y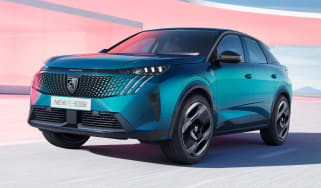 Peugeot E-3008: pricing announced for France's answer to the Tesla Model Y
First contact: facelifted Kia EV6 will look even more like a UFO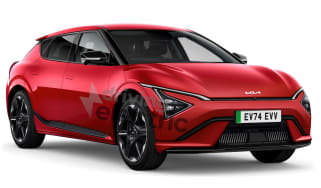 First contact: facelifted Kia EV6 will look even more like a UFO
Kia is readying an update for the EV6 crossover, which is set to include a new face and tech from the larger EV9
New Fisker Ocean Sport washes up in the UK: £36k for a 288-mile range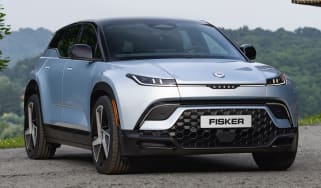 New Fisker Ocean Sport washes up in the UK: £36k for a 288-mile range
American EV startup Fisker has just launched its entry-level Ocean SUV in the UK, with a range of up to 288 miles
New Vauxhall Vivaro Electric is cheaper, yet has more range and tech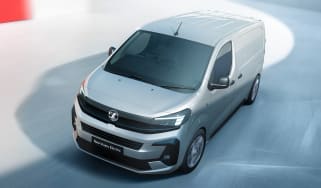 New Vauxhall Vivaro Electric is cheaper, yet has more range and tech
Vauxhall has given its Vivaro Electric panel van a mid-life refresh with a new face and some of the latest tech