All you need to know about running electric fleet vehicles
Find out the pros and cons of your business running electric cars, and whether now is the time for your fleet to go electric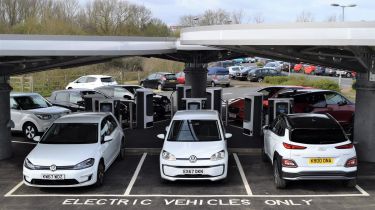 Many of the incentives for running an electric car on your company fleet – be it large or small – are the same as for private buyers. The problem is that many of the fears and drawbacks are also the same, from the driving range of the car to the comparably high lease or purchase costs. Here's the DrivingElectric guide to electric fleet cars, which will help you decide if now is the right time to start introducing pure-electric cars to your fleet.
Capital allowance
Capital allowance is a system that allows you to deduct the value of a business-use asset from your taxable income. Electric cars, or any car that emits less than 75g/km of CO2, are currently eligible for a 100% write-off as they qualify for 'first-year allowances'.
This means you can deduct the whole value of the vehicle from your profits before tax – an incentive brought in by the government to increase fleet use of low-emission vehicles, and a handy way to cut your tax bill. It's a definite benefit to going for a plug-in hybrid or full electric car. 
Leasing costs
The flipside to the tax savings you can enjoy if your company purchases the vehicles is that leasing costs tend to be higher than those for comparable petrol or diesel vehicles.
Still, the Nissan Leaf 40kWh is available for well under £400 per month, even in a high spec and on a maintained contract, and with the likes of the Vauxhall Corsa-e, Peugeot e-208 and SEAT Mii Electric all driving finance and purchase costs down, it's only going to get cheaper from now on.
Fuel costs
Electric cars cost far less to fuel than a petrol or diesel car. Based on an average price of 14p/kWh in the UK, it'll cost just under £9 to fully charge a Kia e-Niro or Hyundai Kona Electric. Cars like those should cover well over 200 miles on a full battery depending on the temperature and type of driving.
Electric cars with smaller battery packs of around 40kWh will cost some £5.60 and typically cover 140-160 miles. That works out at around 3.7p per mile for electricity, even assuming you don't have a cheaper utilities package, as most corporate or industrial outfits will have. 
Tax and congestion charging
Electric cars are exempt from VED (road tax) and enjoy free entry into the London Congestion Charge zone until 2025. Even parking is cheaper for electric cars in some parts of London, and with emissions-restricted zones set to roll out in various other major cities across the UK, this incentive is only going to become more important.
Driving range
Most current and forthcoming electric cars will do 150 miles or more to a charge even in real-world driving and varied weather conditions. That includes various small, affordable electric cars such as the Renault ZOE and SEAT Mii Electric.
The Hyundai Kona and Kia e-Niro are the best affordable electric cars for range, returning some 250 miles in real-world driving, while the Nissan Leaf e+, Vauxhall Corsa-e and Peugeot e-208 – all of which have an official range of over 200 miles.
Partnership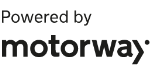 Need to sell your car?
Find your best offer from over 5,000+ dealers. It's that easy.
There's also premium electric cars, including the Jaguar I-Pace, Audi e-tron, Mercedes EQC and Tesla Model 3, which will also all do 200 miles or more in the real world and promise to be cheaper to run than any similarly plush and potent executive SUV or saloon.
It's also worth noting that the public charging infrastructure is improving, with ultra-rapid chargers from BP Pulse and IONITY starting to pop up across the UK and promising to make high-mileage electric driving much easier as their numbers increase. 
Charging infrastructure in the workplace
Charging is one of the biggest concerns for fleet managers when it comes to electric cars. Smaller companies with modern premises and private parking should have no issues getting chargers fitted in the normal way, given that 7kW wallboxes are generally easy and affordable to install. You're unlikely to need faster chargers unless you run electric commercial vehicles that need to be in use as much as possible.
If yours is a large company and fleet – or indeed a commercial-vehicle fleet – that would require dozens of charging points to support a lot of electric cars, you should start by speaking to a provider such as BP Pulse or PodPoint; they can offer a consultation on what your company requires.
It's possible that your premises may need upgraded electrics to support a large number of charge points. The cost of that clearly varies depending on the upgrade required, but is typically very expensive. 
Mark Kerstens, head of global fleet solutions at ChargePoint, points out that "the key is to start small and plan big. It's important to plan for it being a 50-car electric fleet at some point, even if it's only a five-car electric fleet currently. Different people in the company need to be involved, too. Facilities play a crucial role, so involve them from the start."
There's also software available to help manage the strain on the grid. Kerstens told us that ChargePoint "has software that merges with building management and in real time can optimise the charging demand, so that you don't go over a certain ceiling, reducing the operating expenditure by staying within a certain limit. And if you do draw too much from the grid, you can look at site-specific battery storage."
Charging etiquette in the workplace 
When a company has more electric cars than charge points, charging etiquette can be crucial. It's worth implementing rules regards moving cars when charging is finished, and implementing fines for non-electric cars that park in charging bays.
It's even possible to get apps to help manage charging, where employees charging their cars get notified when their charge is finished, and told who's on the waiting list to use a charger. It can be incentivised with fines but, according to Kerstens, "many companies using the app simply trust their staff to do the right thing, and see great results."
Benefits to employees
Employees can benefit enormously from running electric cars. Their Benefit-in-Kind tax costs and fuel costs will be usefully lower than those of an equivalent petrol or diesel, and the cars give them free access to London and other restricted city-centre low-emissions zones that are imminent in the UK. It's also possible to negotiate with charging-point providers to supply home wallboxes for your employees, as well as to supply charge points in the office car park. 
Environmental benefits
The environmental benefits to your company of running electric cars are undeniable. Yes, the emissions produced in the manufacturing of electric cars and their parts are a concern, but as the national grid gets its power increasingly from renewable sources, electric cars are far better for the environment for every aspect of their environmental burden.
And, of course, cleaner air quality in built-up areas is another huge bonus to electric propulsion, and a critical driving force for more urban-based company fleets to go electric.  
New Fisker Ocean Sport washes up in the UK: £36k for a 288-mile range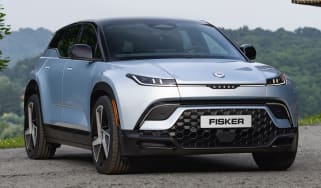 New Fisker Ocean Sport washes up in the UK: £36k for a 288-mile range
American EV startup Fisker has just launched its entry-level Ocean SUV in the UK, with a range of up to 288 miles
Big price cut: Electric Renault Megane prices slashed in time for Christmas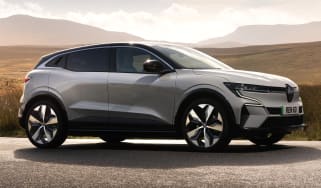 Big price cut: Electric Renault Megane prices slashed in time for Christmas
Renault Megane E-Tech gets a price drop of up to £3,500, bringing the starting price to just £34,495