Nissan Leaf 40kWh model gets £1,650 price cut and spec upgrade
The Nissan Leaf 40kWh now costs £1,650 less than before, with the price reduction being applied across the line-up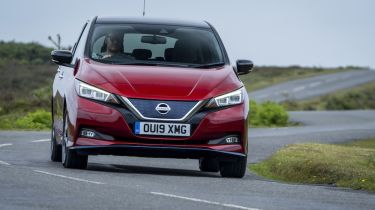 The Nissan Leaf 40kWh has been reduced in price by £1,650 in the UK, and now starts at £26,345 for the Acenta model, rising to £29,345 for the range-topping Tekna.
There has also been a small spec upgrade, comprising two rear USB connections on all versions, while the car's LED foglights (standard on Tekna and optional on N-Connecta) have been upgraded to include a cornering function.
Nic Verneuil, marketing director for Nissan GB, commented: "We've not only secured additional factory production to make LEAF more accessible, but as a result we've also been able to significantly lower the price tag of the car in market, making it more affordable. If customers are ready to make the switch, they shouldn't have to wait to get behind the wheel."
The price reduction does not apply to the longer-range 62kWh 'Leaf e+' model, which became a permanent addition to the range in mid-2019, offered in Tekna spec.
Earlier in 2019, Nissan Europe's senior vice-president Ken Ramirez called the response to the Leaf e+ "overwhelmingly positive", with the uptake providing further evidence of the rapidly rising demand for electric cars.
The 62kWh battery in the Nissan Leaf e+ boosts range to 239 miles, up from the 168 miles provided by the 40kWh unit in the standard car. A more powerful 215bhp electric motor is also included, pushing the car's top speed up to 97mph.
The larger battery has been in the pipeline for the Leaf for some time, with models like the Kia e-Niro and Hyundai Kona Electric moving ahead in the pecking order during 2018 with superior range figures.
The 62kWh unit in the e+ put the Leaf back in the hunt: Nissan says it features 288 cells that are 25% more energy-dense than before, making it only slightly bigger than the 192-cell, 40kWh version. As such, the Leaf e+ is 5mm taller than the standard car.
Charging times aren't much different, with Nissan claiming that a system capable of handling rapid chargers up to 100kW can see the Leaf e+ topped up to 80% capacity in around 40 minutes.
Top 10 cheapest electric cars 2023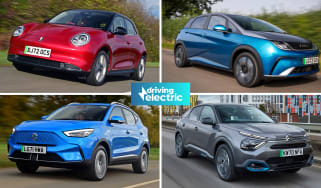 Top 10 cheapest electric cars 2023
Top 10 best used electric cars 2023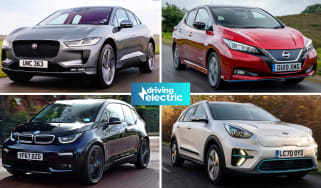 Top 10 best used electric cars 2023
First contact: facelifted Kia EV6 will look even more like a UFO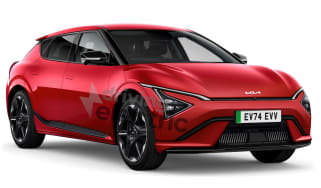 First contact: facelifted Kia EV6 will look even more like a UFO
Kia is readying an update for the EV6 crossover, which is set to include a new face and tech from the larger EV9
New Fisker Ocean Sport washes up in the UK: £36k for a 288-mile range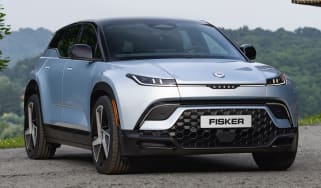 New Fisker Ocean Sport washes up in the UK: £36k for a 288-mile range
American EV startup Fisker has just launched its entry-level Ocean SUV in the UK, with a range of up to 288 miles
Electric Renault Twingo revealed as £17k rival to Citroen e-C3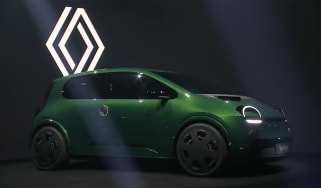 Electric Renault Twingo revealed as £17k rival to Citroen e-C3
Renault has unveiled its smallest EV yet; a sub £20k city car with a claimed high level of efficiency