150kW super-rapid chargers to be rolled out on BP forecourts
A new BP Chargemaster network of 150kW rapid chargers will offer faster charging than Tesla Superchargers
Super-fast charging has long been one of the proudest boasts of Tesla drivers. But now, the tables are about to turn when it comes to charging speed.
Next year, some electric cars from makers including Audi will be beating Teslas for mid-journey charge times, with much less expensive family EVs from the likes of Hyundai, Kia and Nissan sure to follow.
It's all thanks to the imminent rollout of a new network of 150kW charging points, at ordinary filling stations across the UK. BP Chargemaster has developed technology that will offer the fastest top-ups to date for electric cars, and it's about be installed on BP forecourts in 2019.
The new 'ultra-rapid' chargers are even faster than the famous Tesla Supercharger system, enabling cars like the new Audi e-tron to charge up from 20 to 200 miles of range in under 30 minutes.
Vicky Parrott, Associate Editor of DrivingElectric.com, says the move heralds another major step toward electric vehicles entering the mainstream, where driver convenience is vital for encouraging widespread adoption.
She said: "As soon as BP Chargemaster revealed their plans to us, I knew it was a game-changer.
"Even now that EV choice, price and range are coming within reach of ordinary motorists, everyone knows that one of the factors still making drivers hesitate is mid-journey charging time.
"Cutting the time it takes to get back on the road to within the space of a short comfort and coffee break will remove another barrier to adoption by significantly cutting longer journey times."
The Society of Motor Manufacturers and Traders (SMMT) recently reported that sales of pure electric vehicles in October this year were 86.9% higher than in the same month a year ago. And even used electric cars saw a rise in sales of 8.3% during the third quarter of 2018, as fears about battery reliability begin to reduce among curious consumers.
The ultra-low emissions of electric cars and hybrids are now proving a major attraction for motorists, often driven by increasing financial penalties for more polluting vehicles. Between low tax and fuel costs, and the prospect of free entry to emissions-restricted city centres, electric cars are becoming an increasingly cost-effective choice for ordinary drivers.
Vicky Parrott said: "People tell us that range on a single charge is their biggest worry, but when you dig deeper you find that if a much faster charge is possible, it goes a long way toward reducing that concern.
"The imminent arrival of BP Chargemaster's new ultra-rapid charging network can only add momentum to the pure electric-car market as it heads for a breakthrough into mainstream motoring."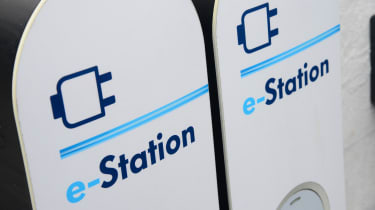 Confirming the plans to introduce the fastest EV charging system yet, Tom Callow of BP Chargemaster said: "BP believes that fast and convenient charging is critical to support the successful adoption of electric vehicles.
"In 2019, BP Chargemaster will begin the rollout of 150kW ultra-rapid chargers on BP forecourts, which will provide the fastest rate of charging for electric cars currently on the market.
"The rollout of 150kW ultra-rapid chargers will complement BP Chargemaster's existing network of 50kW rapid chargers and destination chargers, which will continue to be expanded. The planning for the forecourt rollout is underway and we will be communicating further details when we can."
MINI Cooper Electric: pricing and specs for British-built electric supermini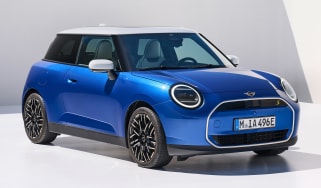 MINI Cooper Electric: pricing and specs for British-built electric supermini
MINI's latest electric hatchback introduces a revolutionary interior design, as well as larger batteries to provide a 250-mile range
Tesla Cybertruck: pricing and specs for Elon Musk's electric pickup truck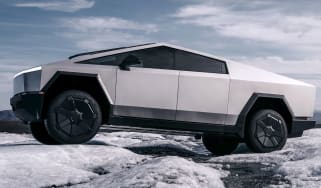 Tesla Cybertruck: pricing and specs for Elon Musk's electric pickup truck
The Tesla pickup truck is now on sale, with a range of up to 340 miles and a starting price of just over $60,000
Electric Renault 5: prices, 2024 launch date and teaser images of the MINI Cooper rival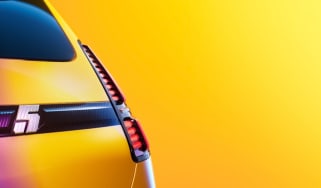 Electric Renault 5: prices, 2024 launch date and teaser images of the MINI Cooper rival
New official teaser pictures for Renault's electric supermini confirm the 5's reveal in February 2024