Complete guide to BP Pulse (formerly BP Chargemaster) home chargers
BP Pulse (formerly known as BP Chargemaster) no longer sells home chargers to the public – we've got everything you need to know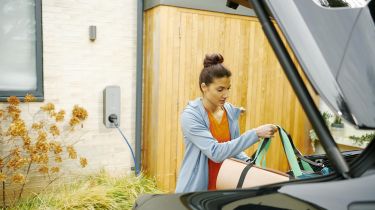 Known as BP Chargemaster before the company rebranded in December 2020, BP Pulse is among the UK's largest and best known providers of home wallbox chargers for replenishing electric-car batteries. However, from mid-2023, the company confirmed it would stop selling its chargers to the general public – instead choosing to focus on fleet customers "whose drivers take their vehicles home".
Once the preferred partner of a number of major car manufacturers for installing wallboxes to go with an electric or plug-in hybrid car purchase, BP Pulse has pivoted its attention to "on-the-go, destination and fleet charging". In a recent statement, the company said it had "ambitious plans" to grow its network fivefold by 2030.
BP Pulse still has you covered when driving away from home, as it also runs the BP Pulse network of public fast, rapid and ultra-rapid chargers (known as the Polar Plus network before the rebrand), as well as offering workplace charging points to companies.
BP Pulse home chargers
Until a new model (pictured above) was introduced in mid-2022, BP Pulse home chargers all looked much the same: a rather boring but inoffensive-looking, white, oval box measuring around 35cm at its widest point and 12cm deep.
You could choose to have the box with a 4.7-metre cable tethered permanently into the unit, or with a simple socket that allows you to plug in with a Type 2 charging cable provided (sometimes optionally) with every plug-in car.
By opting for the premium wallbox (pictured below) and you also got a lock on the box that allowed you to prevent anyone without the key from using the charger. This model came with three years' access to an online service that showed exactly how much electricity the charger had used.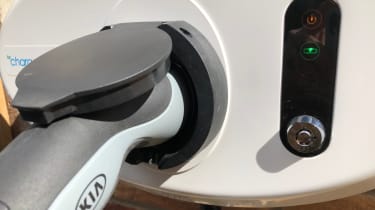 This made it easy to calculate costs of charging, provided you knew what your home electricity tariff is per kWh. The average was around 34p as of May 2023, but it's always worth checking with your utilities provider if you're not sure. 
The standard charging speed for BP's range of chargers is 7.4kW, which gives you roughly 30 miles of range per hour. Faster chargers of 11 or 22kW are offered, too, but these require three-phase electrics that are a costly upgrade for most UK homes; they're more commonly used for commercial applications.
BMW i4 facelift to topple Tesla with huge range and tech upgrades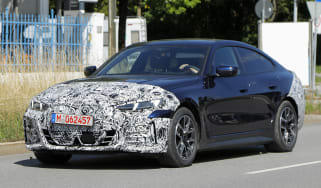 BMW i4 facelift to topple Tesla with huge range and tech upgrades
An updated version of the BMW i4 has been spotted testing, likely sporting a longer range and the latest technology
Electric BMW iX2 is set to take the kidney grille to the next level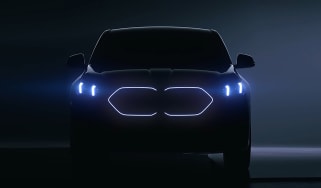 Electric BMW iX2 is set to take the kidney grille to the next level
BMW has teased the highly-rumoured iX2 coupe-SUV, which has been revealed to get enlarged illuminated kidney grilles