36 million electric cars by 2040 "doesn't worry" National Grid
Representative of National Grid says network will cope with projected demand increase caused by electric cars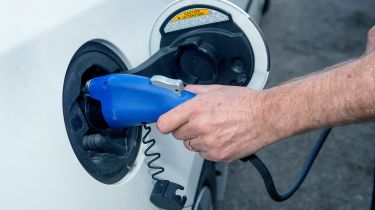 A representative of National Grid says he doesn't "see any problem in the slightest" with the growth in electricity demand expected due to the rise of electric cars.
The company anticipates 11 million electric vehicles will hit Britain's roads by 2030, rising to 36 million by 2040, when the Government plans to outlaw pure petrol and diesel engines.
Speaking at the launch of the first Connected Kerb kerbside charger site in Southwark, London, Stephen Marland, National Grid's head of innovation, said the UK would need to produce 30% more energy in total if all cars became fully electric.
"That in itself isn't something we worry about," said Marland. "We've got more capacity now in terms of production than we've ever had."
Demand for energy has fallen consistently over the last decade thanks to increased efficiency, although the Government has suffered high-profile setbacks recently, with firms shelving plans for new nuclear power stations.
Many people worry that a mass switchover to electric cars would cause power outages and chaos, but Marland believes there is plenty of time to prepare for the next generation of vehicles.
"If everything happened in one go, sure, that will create problems," he explained. "But it's not going to happen all in one go. We don't expect it to happen overnight.
"None of this is something which I can see as a problem. It's about timing, and we have the time to do it."
Smart charging key to infrastructure
A bigger challenge in the long run will be how the grid copes with drivers charging their cars at home, where the vast majority of charging is expected to take place.
"Frankly, that grid wasn't designed for electric-vehicle connection points, it's really designed for households," said Marland. "If you add a car and you want to charge at 7kW, that's quite a big demand on the low-voltage grid. Particularly if you've got lots of your neighbours doing it at the same time."
Smart charging – the term used for chargers that automatically adjust how and when they charge – could hold the key to absorbing surges in demand.
Rather than charging as quickly as possible, it would allow drivers to top up their batteries slowly over a longer period of time, also taking advantage of the cheaper tariffs available overnight.
Marland also says people care more about having "sufficient charge" than a fast charge, although he does see a role for rapid chargers – such as the 350kW units being rolled out by IONITY – at motorway service stations and destinations.
"National Grid is looking at how we play a role in connecting motorway service stations to the grid, where you would want to charge up really fast," he said. "Because you want to be there 10-15 minutes and then be on your way again. That has to be very high power, and on the transmission side of the grid, there are very few constraints."
Another "really exciting" area with potential is vehicle-to-grid charging: this would allow the grid to use electric cars as energy storage devices, with drivers selling power back to grid.
Partnership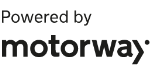 Need to sell your car?
Find your best offer from over 5,000+ dealers. It's that easy.
"If you ever get to that point of 10, 11 million vehicles all plugged in at different times of day, different times of the week, that's effectively a big, mobile storage facility driving around our streets," said Marland. "There's a role for all of that technology on the grid."
BMW i4 facelift to topple Tesla with huge range and tech upgrades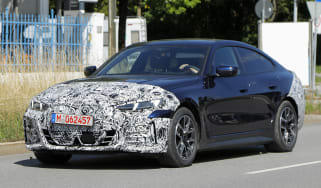 BMW i4 facelift to topple Tesla with huge range and tech upgrades
An updated version of the BMW i4 has been spotted testing, likely sporting a longer range and the latest technology
Electric BMW iX2 is set to take the kidney grille to the next level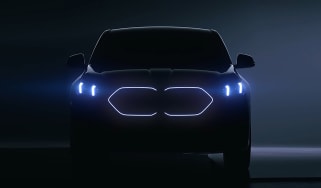 Electric BMW iX2 is set to take the kidney grille to the next level
BMW has teased the highly-rumoured iX2 coupe-SUV, which has been revealed to get enlarged illuminated kidney grilles