What is the cost of running an electric car?
Electric cars are cheaper to run than their petrol and diesel counterparts, but exactly how much does an electric car cost to run?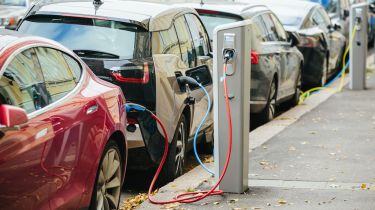 Speak to any electric car owner and one of the first things they'll tell you is how much they're saving since switching to electric. Low running costs are a huge selling point for electric cars, and one of the biggest reasons why so many people make the switch from internal-combustion-engined vehicles.
Although electric cars tend to be more expensive to buy than their conventional counterparts, in many cases the total cost of ownership (TCO) is actually lower. Why is that the case? And exactly how much could you save by driving an electric car? We've put together the following guide to explain it all. We also have a list of the cheapest electric cars, if you're trying to keep the initial outlay as low as possible.
Cost of charging an electric car
The main expense for electric vehicles is recharging. Just as normal cars need to be refuelled with petrol or diesel, electric vehicles need to be regularly topped up with electricity, with charging taking place either at home or at a public station. Where and when you charge determines how much you'll pay. According to Government estimates, 90% of charging takes place at home, with many homeowners investing in a dedicated wallbox charger to make the process safer, faster and therefore more convenient.
These cost from less than £300 for a 3kW system, rising to over £1,000 for the fastest, most powerful units. However, this is a one-off cost that quickly pays for itself. And the government provides a grant that covers a good proportion of the cost of the most common wallboxes.
Currently, electricity costs around 14p per kilowatt-hour on an average household tariff. Using the Renault ZOE as an example, a full charge of its 52kWh battery will cost less than £7.50. Given the car's official 245-mile range, that works out at around 3p per mile. That means you could drive 10,000 miles a year and pay less than £300 for 'fuel'; even the most efficient petrol and diesel cars are likely to cost three or four times as much to run.
This calculation also doesn't take into account that the price of electricity falls at night-time when demand is lowest, so anyone charging their electric car overnight will likely spend even less. Meanwhile, public charging stations tend to be more expensive to use. Tesla's Supercharger network – which is exclusive to Tesla owners – charges around 24p per kWh, while those using IONITY's rapid-charging network are charged 69p per kWh.
Electric cars and road tax
Fully electric cars are currently road-tax-exempt, so there's no annual Vehicle Excise Duty (VED) payment to make. This can bring big savings over the years. Currently, all other vehicles are taxed based on how much carbon-dioxide they emit. For example, the Hyundai Kona Electric costs nothing to tax, as it emits no CO2 at all. However, the petrol version of the Kona emits 121g/km of CO2, so it costs £150 a year to tax.
Plug-in hybrids and conventional hybrids bought after 1 April 2017 (when the latest VED rates were introduced) also face VED. Their first-year rates vary, but are unlikely to be more than £100, while subsequent years cost £140. There's another big incentive for company-car drivers: for the 2020/21 financial year, zero-emissions vehicles are zero-rated for Benefit-in-Kind tax, rising to only 1% and 2% in subsequent years. This could save business users thousands.
How much do electric cars cost to service?
Another large bill motorists fear comes from servicing and repairs. The good news is that electric vehicles are in general cheaper to service and maintain than their petrol and diesel counterparts. The government's Go Ultra Low campaign estimates electric vehicles can be up to 70% cheaper to service and maintain. This is largely because they have fewer moving parts and fewer items that wear over time.
For example, a 36-month service plan on a BMW i3 costs around £15 per month, compared to £20 for a BMW 1 or 2 Series, or £25 for a 3 Series. The same goes for other brands. Nissan, for example charges £13.99 per month for its two, three or four-year service plans when purchasing an electric car, rising to £19.99 for petrols and £23.99 for diesels.
Where the real savings come is when you need to replace parts after the warranty runs out. Electric cars don't need oil filters and have no cambelts or other items that are costly to replace.
How much do electric cars cost to insure?
Insurance prices in the UK have risen over the past several years, and although electric vehicles are different from conventional cars, they also have to be insured. While servicing, fuel and tax are cheaper for electric cars compared to conventional vehicles, electric vehicles tend to be more expensive to insure.
This is partly because their repair costs are higher, but also because there aren't enough trained technicians in the UK to do the work. Research conducted in 2017 by comparison site comparethemarket.com found that some electric vehicles can cost 45% more to insure than conventional cars. However, this isn't always representative.
Our research found we could be insured on a Hyundai Kona Electric for £648 a year. Using the same details of a 42-year-old engineer living in Banbury, Oxford, who's married and a house owner, the insurance on a diesel Kona cost £612.
Where can I buy hydrogen and where is my nearest hydrogen filling station?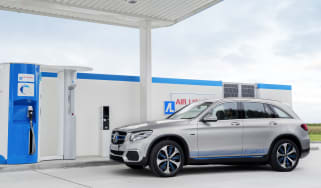 Where can I buy hydrogen and where is my nearest hydrogen filling station?
A guide to where you can find UK hydrogen fuel stations for filling up a hydrogen fuel-cell car
Why owners love the Mitsubishi Outlander PHEV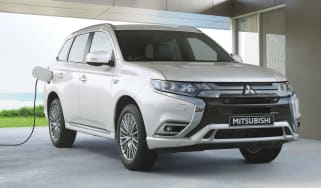 Why owners love the Mitsubishi Outlander PHEV
Thinking of switching to a plug-in hybrid? Plenty of owners we surveyed can vouch for the Mitsubishi Outlander PHEV
Can solar panels charge an electric car?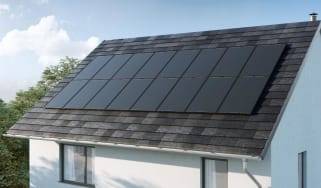 Can solar panels charge an electric car?
Charging your electric car with solar panels is a great way to save money in the long run. We explain why...