London ULEZ: what is the London Ultra Low Emission Zone?
The London Ultra Low Emission Zone comes into force today: find out if your car will incur a charge…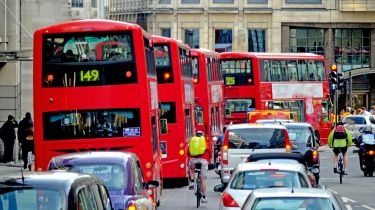 The London Ultra Low Emission Zone (ULEZ) has been introduced in a bid to reduce emissions in the capital.
According to Transport for London (TfL), half of the nitrogen oxides and particulate matter emitted in the city come from the transport sector.
These pollutants are thought to make chronic illnesses worse and shorten life expectancy, with children in particular being vulnerable.
So in order to discourage the most polluting vehicles from entering the centre of the city, TfL has introduced a new, daily £12.50 fee that applies 24 hours a day, 365 days a year.
This will be in addition to the London Congestion Charge – currently £11.50 from Monday to Friday between 7am and 6pm – bringing the total payment up to £24 a day for some drivers.
TfL estimates that as many as 2.5 million drivers will be affected by the introduction of the ULEZ, although it believes the majority of these will be infrequent visitors and not regular commuters.
Is your car be affected the Ultra Low Emission Zone charge? And where are the ULEZ boundaries? Our ULEZ guide explains all…
Will my car be affected by ULEZ?
As a rule of thumb, you have to pay the ULEZ charge if your car or van is a pre-Euro 6 diesel built before September 2015, or a pre-Euro 4 petrol built after 2005.
However, some petrol cars that meet Euro 4 standards went on sale in 2000. The best course of action is to use the TfL ULEZ vehicle checker to see if your car is affected.
The Ultra Low Emission Zone also targets non-Euro 3 motorbikes, as well as Euro 6 lorries, buses and coaches. These larger vehicles must pay £100 to enter the ULEZ.
Drivers of cars, vans and motorbikes who fail to pay the ULEZ charge will be fined £160, reduced to £80 if paid within 14 days. Drivers failing to pay for lorries, buses and coaches will be fined £1,000, reduced to £500 if paid within a fortnight.
Meanwhile, vehicles built before 1979 that have been given historical vehicle tax status will be completely exempt from ULEZ charges.
Where is London's ULEZ?
Initially, the Ultra Low Emission Zone occupies the same area as the London Congestion Charge Zone from 8 April 2019 onwards.
However, from 26 October 2021, the ULEZ will expand to cover a much wider area between the North and South Circular roads. This means affected cars will have to pay the £12.50 fee in areas as far out as Wood Green, East Ham, Clapham and Acton in two-and-a-half years' time.
TfL's ULEZ map highlights the initial zone and the 2021 zone.
There are no plans to expand the London Congestion Charge Zone.
How to pay the ULEZ charge
Drivers can pay the Ultra Low Emission Zone charge on the TfL website.
Regular visitors to the ULEZ can sign up for Auto Pay: this allows you to register up to five vehicles for automatic payments, with an annual registration fee of £10 per car.
This means the charge will be paid via a card or Direct Debit every time you drive into the ULEZ, protecting against penalty charge notices that would arise from forgetting to pay. It'll also pay the London Congestion Charge automatically.
Top 10 best seven-seater electric and hybrid cars 2021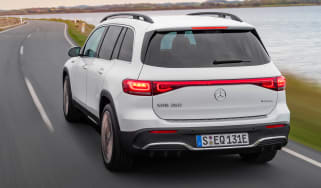 Top 10 best seven-seater electric and hybrid cars 2021
If the regular crop of electrified SUVs and family cars don't provide enough practicality for you, then take a closer look at the range of electric an…
EV36Zero and Nissan's road to carbon neutrality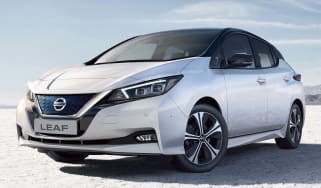 EV36Zero and Nissan's road to carbon neutrality
How the EV36Zero hub in Sunderland is set to take Nissan a step closer to its sustainability goals
Top 10 best luxury electric cars 2021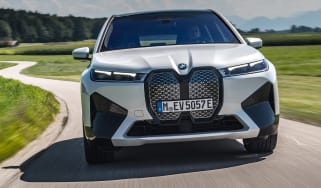 Top 10 best luxury electric cars 2021
From Audi to Tesla, here are our top picks of the most luxurious zero-emissions motoring options on the market right now