How to charge your electric car without a driveway
We take a look at the charging networks and new solutions for keeping an EV topped up if you live in a flat or house without a driveway
The popularity of electric cars has exploded over the past few years, and if you're fortunate enough to have a driveway or private parking space, then having a home EV charger installed is the most reliable way to keep your electric pride and joy topped up.
But what if you're a city-dweller who parks on the street – how do you charge an electric car without a driveway? Thankfully, you're not the only one asking that question, because there are several solutions out there to help you make the switch to electric.
To name but a few: you can find on-street chargers either retrofitted into lamp-posts, or kerbside charging points from the likes of Connected Kerb and Char.gy. Plus, electric-car chargers have also been installed in all kinds of locations, from supermarket car parks to petrol-station-like charging hubs.
We'd recommend checking out apps like Zap-Map to help you locate charging solutions in your area, but we've also put together this rundown of the most common ways to charge your electric car without a driveway…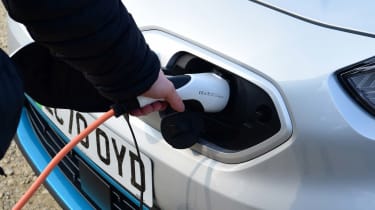 Kerbside charging
It must be said that even if you don't have a driveway, you can still install a charging point at home to keep an electric car topped up. The obvious catch being that you'll have to run the cable across the pavement, which isn't technically illegal depending on your local authority, but can cause issues.
According to most council rules, the charging cable must be removed once the vehicle has fully charged and it's worth bearing in mind that you could be held legally responsible if a passer-by trips and injures themselves as a result of your obstruction of the pavement, so it may not be worth taking the risk.
If you do decide to run a charging cable across the pavement, ensure the cable is long enough to reach without using any kind of extension. We'd also recommend placing a protective anti-trip cover over the cable where it crosses a public right of way for safety and peace of mind.
What we don't recommend is charging your electric car using a traditional three-pin socket in your home, as there's a risk of fire in doing this, and charging an electric like this is extremely slow; it would take 15 hours to fully recharge even a MINI Electric this way.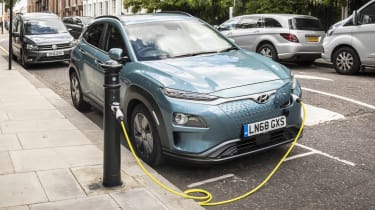 On-street chargers
Thankfully, many councils in the UK's largest cities are now installing kerbside chargers to help support the rising number of EVs. These can take the form of dedicated EV chargers like those from Connected Kerb or ordinary lamp-posts and bollards retrofitted with a charging port.
To use most of these points, you'll likely need to bring your own cable, and their charging speeds more closely match those of a home wallbox rather than a rapid charger. But this type of charger is still ideal for local residents who can hook their EV up to one of these units overnight and wake up to a full battery.
The 'On-Street Residential Chargepoint Scheme' is a government grant that helps local councils with the cost of installing charging points. In March 2022, the Department for Transport (DfT) also pledged a total of £1.6bn to expand the UK's electric-car charging network, focusing on those without off-street parking. Meanwhile, Uber is funding the installation of over 700 on-street chargers in three London boroughs, available for all to use.
Partnership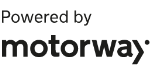 Need to sell your car?
Find your best offer from over 5,000+ dealers. It's that easy.
If you live in London, you may also find Liberty Charge or Source London charging points dotted around your area. These networks offer discounted rates to members, or in the case of Source London, special rates for residents in the borough for which you hold a parking permit.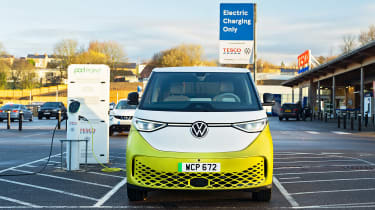 Charging at work and other places
Another government scheme exists to promote the installation of charging facilities at workplaces, aptly called the 'Workplace Charging Scheme'. So it's definitely worth asking your employer whether they plan to install any chargers if you use your car to commute back and forth from the office.
Businesses can save up to £300 per socket for a maximum of 20 sockets if they qualify for this grant, making the prospect much more attractive for business owners. With many people spending a substantial amount of time at work, it makes good sense to charge your car while you're busy, and would provide the reliable access to a charging point most drivers are looking for before they buy an electric car.
Another place you'll find EV chargers popping up frequently is supermarket and shopping-centre car parks. This makes a lot of sense, given the amount of time people spend there, and in the case of Tesco's 7kW Pod Point chargers, they're free to use.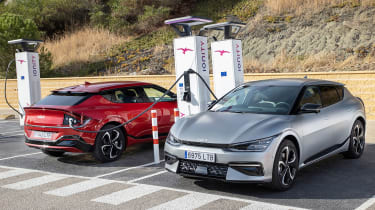 Public charging networks
The UK's vast array of publicly accessible charging points is continually expanding, from on-street chargers to banks of ultra-rapid charging points. In fact, there has been a 335% increase in the number of public chargers from the end of 2016 until the end of 2021, with fast chargers making up the majority of these installations.
Networks like Shell Recharge, Osprey and the Gridserve Electric Highway are even opening petrol-station-like hubs fitted with ultra-rapid chargers to get you back on the road quickly. However, it's worth remembering that using public chargers, particularly fast or rapid units, will be more expensive than a home wallbox or any of the on-street solutions we previously mentioned.
It's therefore worth shopping around, first by seeing what charging options are available close by with the help of apps like Zap-Map. Then, see if the network operating individual chargers offers special rates for registered users or members, which is handy if you cover a lot of miles and expect to be a frequent user of a network's units.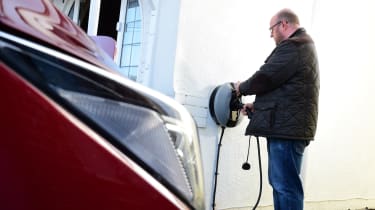 Home wallbox sharing
One lesser-known solution if you don't have access to your own wallbox is to borrow someone else's. Companies like JustPark, Co Charger and PlugShare allow homeowners with charging points to rent them out when they're not in use, with drivers able to book and pay for charging sessions via their respective apps.
But these services aren't pitched as a 'last-resort' option if you're running low on juice. Instead, JustPark and Co Charger are encouraging people to share their chargers on a more frequent basis, as a method of community support and to remove a major barrier to electric-car ownership. And it seems like more people are getting on board with the idea, as Vauxhall has even partnered with JustPark to encourage owners of its EVs who do have a home charger to allow them to be rented out by other drivers, with the hopes of improving charging-point access.
New Fisker Ocean Sport washes up in the UK: £36k for a 288-mile range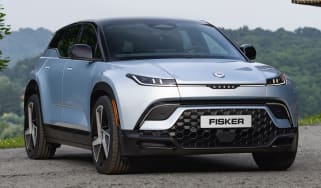 New Fisker Ocean Sport washes up in the UK: £36k for a 288-mile range
American EV startup Fisker has just launched its entry-level Ocean SUV in the UK, with a range of up to 288 miles
First contact: facelifted Kia EV6 will look even more like a UFO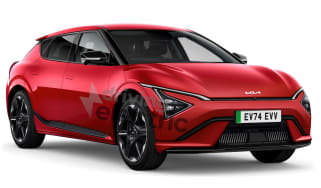 First contact: facelifted Kia EV6 will look even more like a UFO
Kia is readying an update for the EV6 crossover, which is set to include a new face and tech from the larger EV9
Big price cut: Electric Renault Megane prices slashed in time for Christmas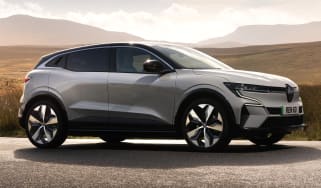 Big price cut: Electric Renault Megane prices slashed in time for Christmas
Renault Megane E-Tech gets a price drop of up to £3,500, bringing the starting price to just £34,495