Uber funding installation of over 700 on-street EV chargers across London
The 700 new Uber-branded chargers will installed across the London boroughs of Newham, Brent, and Redbridge, and will be available for all to use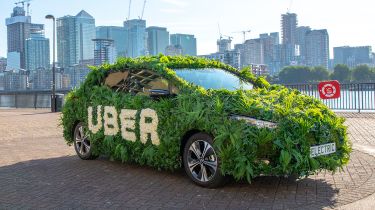 Uber is to install over 700 on-street electric-car charging points across the London boroughs of Newham, Brent, and Redbridge. The first-of-its-kind collaboration has seen the ride-hailing firm work closely with the boroughs to determine the best locations for the points to be installed. While these units will feature Uber branding, they'll be available for everyone to use, with the goal of the project being to improve charger access for those without driveways or home wallboxes.
Jamie Heywood, Uber's general manager for northern and eastern Europe, said: "Drivers often tell me that being able to access reliable charging near their homes is critical to their decision to switch to an electric vehicle. By targeting investment where it's most needed, we're confident that thousands more drivers will make the switch to electric, allowing them to benefit from lower running costs and higher earnings on Uber."
Uber has also announced that its 'Uber Green' service will be offered across London later this year. Currently, only users in London's central Zone 1 can specifically request an electric taxi for journeys across the city. But by the end of 2022, all Uber riders in the capital should be able to request an electric vehicle from anywhere in the city for the same price as a standard UberX trip. 
The company also claims drivers will earn 13% more when taking trips on Uber Green. More than 5,000 electric cars are currently operating on Uber in London, which combined cover one million electric miles per week. Uber says that today more than 90% of new vehicles joining the app are EVs.
Uber has committed to its service being electric-only in London by 2025, and elsewhere in the UK by 2030. As of September 2021, the Uber Green service was available in 15 cities across the globe. In the same year, Uber partnered with BP Pulse to open its first dedicated rapid-charging hub for its drivers in central London. Uber drivers in London can also use their clean-air funds to help buy, rent or lease a new Tesla, Nissan or Kia electric car, which are offered to them at discounted rates.
At the same time, the ride-hailing app is working with UK electric-vehicle startup Arrival to create a zero-emissions passenger car, designed specifically with the needs of its drivers and customers in mind. While the Arrival Car's design has been unveiled, we've yet to hear when it'll be deployed in the real world.
New Fisker Ocean Sport washes up in the UK: £36k for a 288-mile range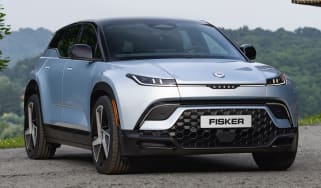 New Fisker Ocean Sport washes up in the UK: £36k for a 288-mile range
American EV startup Fisker has just launched its entry-level Ocean SUV in the UK, with a range of up to 288 miles
First contact: facelifted Kia EV6 will look even more like a UFO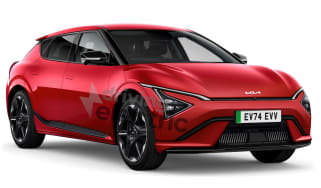 First contact: facelifted Kia EV6 will look even more like a UFO
Kia is readying an update for the EV6 crossover, which is set to include a new face and tech from the larger EV9
Big price cut: Electric Renault Megane prices slashed in time for Christmas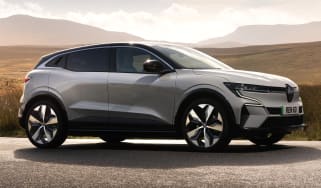 Big price cut: Electric Renault Megane prices slashed in time for Christmas
Renault Megane E-Tech gets a price drop of up to £3,500, bringing the starting price to just £34,495