Government pledges £1.6bn for EV drivers; focus on those without off-street parking
New statement from DfT outlines funds to cater for electric-car drivers without a driveway or designated parking, plus simpler charging across the UK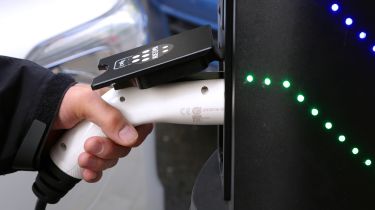 The Department for Transport (DfT) has pledged a total of £1.6bn to expand the UK's electric-car charging network – with specific mention for ease of use, plus provision for "innovative on-street charging" so those without driveways "don't miss out on cleaner transport".
A total of £500 million will be invested in bringing "high-quality, competitively priced public charging points to communities across the UK". This figure is mostly made up of a £450m Local Electric Vehicle Infrastructure [LEVI] fund for electric-car charging hubs and on-street chargers. Part of the LEVI funding will pay for staff to work on local charging-point projects, "ensuring that any development complements all other zero-emissions forms of travel, such as walking and cycling."
The announcement also referenced plans to support the UK reaching a total of 300,000 public charging points by the end of this decade, including the roll-out of "at least" 6,000 rapid chargers along Britain's motorway network by 2025. No further statement was made as to how this will be achieved.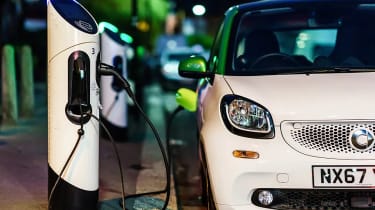 The Electric Vehicle Infrastructure Strategy says charging will become "easier and cheaper than refuelling a petrol or diesel car". To do this, the government says it'll mandate contactless payments, with the facility to "compare charging prices and find nearby charging points via apps."
Prime Minister Boris Johnson said: "We're powering ahead with plans to help British people go electric, with our expanding charging network making journeys easier right across the country."
Part of the government's plans to make charging easier includes charging-network operators being required to run their sites at a "99% reliability rate", giving consumers confidence in "finding charging points that work wherever they travel – helping eradicate so-called 'range anxiety'."
Transport Secretary Grant Shapps said: "No matter where you live – be that a city centre or rural village, the north, south, east or west of the country – we're powering up the switch to electric and ensuring no-one gets left behind in the process."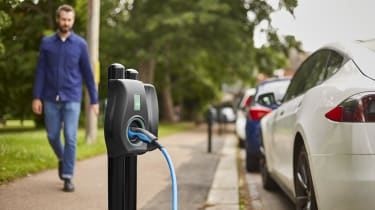 The news was first teased at the Society of Motor Manufacturers and Traders' (SMMT) annual Electrified event in London on 23 March. At the time, Mike Hawes, the SMMT's chief executive, said electric-car drivers needed "the right chargers, in the right places, ahead of time."
Katie Black, joint head of the Office for Zero Emissions Vehicles (OZEV) at the DfT, promised that "in two to three years we'll be in a very different place to where we are today."
Hawes admitted that until now, the great majority of electric-car buyers had access to a garage, driveway, or off-street parking for charging. However, he insisted that it was "never going to be the first 20-30%" of motorists who'd need help switching to electric, but the "final 20%" – likely those living in rented housing or apartment blocks in urban areas.
This "universal right to charge" is imperative for mass EV adoption, according to Hawes, with the chief executive emphasising that "all drivers, wherever they live, wherever they travel and whatever their needs" should have equal access to charging.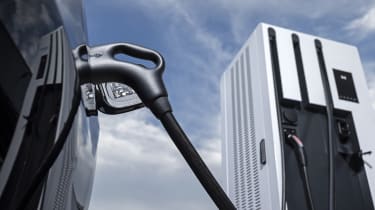 As EV take-up has accelerated – as many as one in 20 new cars sold this year to date has been electric – infrastructure has struggled to keep up. In fact, the ratio of electric cars to public charging points has doubled in 12 months – from one plug-in vehicle for every 16 chargers recently, to just one for every 32 today.
Partnership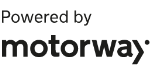 Need to sell your car?
Find your best offer from over 5,000+ dealers. It's that easy.
This figure is only set to get worse if the SMMT's predictions for EV sales come true. The organisation claims we could have as many as 9.3 million EVs on UK roads by 2030, almost doubling to 18.4 million by 2035.
An expert report has already called for electric-car chargers to be installed on every street, while companies like Connected Kerb have announced ambitious plans to install 190,000 charging points in the UK by 2030.
First contact: facelifted Kia EV6 will look even more like a UFO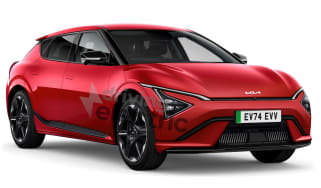 First contact: facelifted Kia EV6 will look even more like a UFO
Kia is readying an update for the EV6 crossover, which is set to include a new face and tech from the larger EV9
New Fisker Ocean Sport washes up in the UK: £36k for a 288-mile range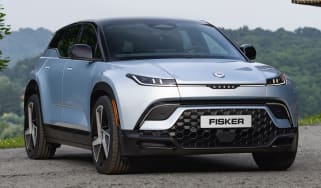 New Fisker Ocean Sport washes up in the UK: £36k for a 288-mile range
American EV startup Fisker has just launched its entry-level Ocean SUV in the UK, with a range of up to 288 miles
New Vauxhall Vivaro Electric is cheaper, yet has more range and tech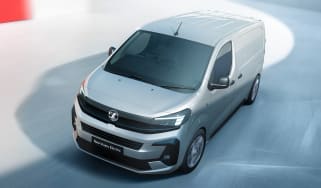 New Vauxhall Vivaro Electric is cheaper, yet has more range and tech
Vauxhall has given its Vivaro Electric panel van a mid-life refresh with a new face and some of the latest tech