Complete guide to the Shell Recharge charging network
Need to charge your electric car on the Shell Recharge charging network? Here's how it works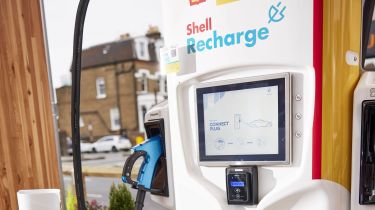 Shell Recharge is one of a handful of legacy oil companies turning its hand to electric car charging. At the time of writing, there are chargers at over 100 Shell fuel stations across the UK and the network is subscription-free – with contactless and app payments available across a variety of charge points.
The network is expanding rapidly, with chargers currently available at around 65 forecourts. Shell recently announced a partnership with MFG (Motor Fuel Group) to host the company's charge points on the Shell Recharge app – giving its users access to over 200 additional chargers located across the UK.
While a lot of Shell's chargers are slower 50kW points, this should allow most EV drivers to charge to 80% capacity in about 30 minutes – or a little longer for those with bigger batteries. Ultra-rapid 150kW and 175kW points are also being rolled out across the wider network, which the company says will total 5,000 units by 2025.
In July 2021, Shell announced that in addition to installing chargers on its garage forecourts, it would be partnering with Waitrose to install up to 800 points across up to 100 supermarket locations in the UK by 2025. Each site is expected to have six 22kW and two 50kW charging points, so customers can charge their vehicles while they shop. The first such location opened in early 2022.
Shell has also now opened a rapid-charging hub in Fulham, London (pictured below). This was created by completely refurbishing one of its existing fuel stations, replacing all the petrol and diesel pumps with rapid chargers – the first time this has been done at any Shell site in the world.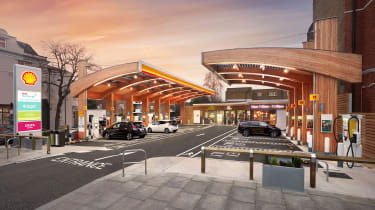 How Shell Recharge works and how much it costs
In October 2022, prices across the Shell Recharge network were increased. It now costs 55p per kWh to use one of Shell's 7-22kW chargers, 79p per kWh for a 50kW unit, and 85p per kWh top-up from a 150kW+ charging point.
In November, however, Shell notified its customers saying that "as a result of the fluctuating energy prices, EV charging rates may also change more frequently" – informing users that it would no longer send email notifications about price changes. The company says "transparency still remains of utmost importance" encouraging customers to check Shell's app or website for up-to-date pricing info.
Users of Shell Recharge can pay for their charging session as they would for a tank of petrol or diesel by using a contactless debit or credit card fitted to the charger. You can also download an app to enable faster payment, but neither option requires a subscription.
The Shell Recharge app also hosts MFG charge points, thanks to a partnership announced in January 2023. Drivers can find their nearest Shell or MFG station using the app; both operators claim to use electricity from 100% renewable sources.
If you're a frequent user of the Shell Recharge network you can order a free RFID charge card that can help make charging your car easier. When the card is linked to an account, Shell's app can show you your past charging sessions, give you individual invoices for each charging session, and put them all into a monthly bill. Shell Recharge's RFID card also gives you access to over 10,000 public EV charging points across the UK, and more than 300,000 throughout Europe.
Vauxhall Frontera to arrive as Crossland EV replacement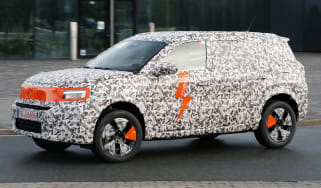 Vauxhall Frontera to arrive as Crossland EV replacement
The Vauxhall Mokka Electric will soon be joined by a chunkier, yet cheaper sibling that's set to revive a classic nameplate
New electric cars coming in 2023 and beyond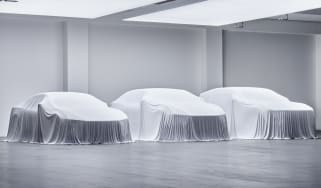 New electric cars coming in 2023 and beyond
With electric cars making up an ever-increasing proportion of sales, the industry is working flat out to launch new models – here's what's on the way …
Formula E-inspired Nissan Concept 20-23 previews hot electric Micra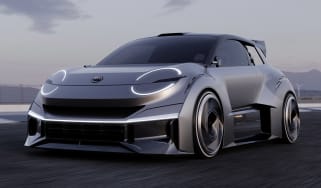 Formula E-inspired Nissan Concept 20-23 previews hot electric Micra
Nissan's latest concept car comes in the form of a high-performance version of its upcoming city EV