Complete guide to the Shell Recharge charging network
Need to charge your electric car on the Shell Recharge charging network? Here's how it works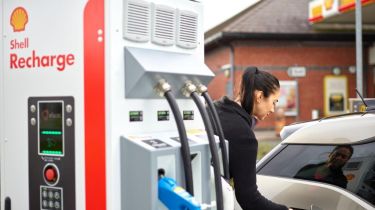 Shell Recharge is the name of Shell's electric-car charging service. At the time of writing, it's available at over 100 Shell fuel stations across the UK and is subscription-free. Rapid 50kW DC chargers are available at 65 forecourts and are compatible with most electric vehicles, allowing you to charge to 80% of the battery's capacity in about 30 minutes. Ultra-rapid 150kW points are also being rolled out across the network, with 43 up and running as of July 2021.
In July 2021, Shell announced that in addition to installing chargers on its garage forecourts, it's now partnering with Waitrose to install up to 800 charging points across up to 100 supermarket locations across the UK by 2025. Each site is expected to have six 22kW ('fast') and two 50kW ('rapid') charging points so customers can charge their vehicles while they shop.
The first such location is set to open in early 2022 and will represent Shell Recharge's first move into 'destination charging', whereby customers charge their vehicle while it's parked at a location they're primarily visiting for another activity, such as shopping. Shell says its ambition is to grow the Recharge-branded network to a total of 5,000 charging points on forecourts and other locations by 2025.
How Shell Recharge works
Users of Shell Recharge can pay for their electricity usage as they would for a tank of petrol or diesel by using a contactless debit or credit card. You can also download the New Motion or SMOOV apps to enable fast payment. Neither option requires a subscription. The standard Recharge service costs 39p per kWh. Drivers can find their nearest Shell Recharge station using the Shell app, and Shell's chargers use electricity from 100% renewable sources.
Top 10 best luxury electric cars 2021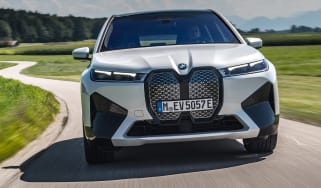 Top 10 best luxury electric cars 2021
From Audi to Tesla, here are our top picks of the most luxurious zero-emissions motoring options on the market right now
Complete guide to the IONITY charging network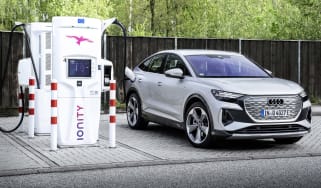 Complete guide to the IONITY charging network
The manufacturer-backed IONITY rapid-charging network is expanding across the UK and Europe – here's all you need to know
2021 Volvo XC40 Recharge electric SUV: single-motor version on sale now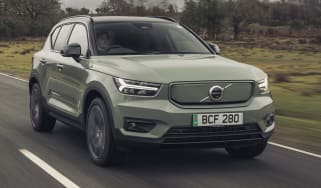 2021 Volvo XC40 Recharge electric SUV: single-motor version on sale now
Volvo has introduced a new single-motor version of its electric SUV, available in two trim levels and with prices starting from £48,300