Complete guide to the Shell Recharge charging network
Need to charge your electric car on the Shell Recharge charging network? Here's how it works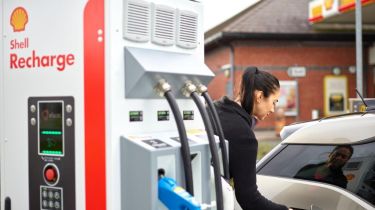 Shell Recharge is the name of Shell's electric-car charging service. At the time of writing, it's available at 34 Shell fuel stations nationwide across the UK and is subscription-free. Rapid 50kW DC chargers are available at 33 of those 34 forecourts and are compatible with most electric vehicles, allowing you to charge to 80% of the battery's capacity in about 30 minutes. 
Shell has also installed a 150kW ultra-rapid charger at its Shell Little Waitrose site in Battersea, London. This can charge certain electric-car models up to three times faster than a 50kW fast charger.  The company plans to install hundreds more 50kW and 150kW charge posts across its network. The chargers are run by Allego, which manages more than 6,000 charging points across Europe. 
Shell Recharge uses CCS, CHAdeMO and Type 2 connectors, although the latter isn't compatible with the 150kW chargers.
How Shell Recharge works
Users of Shell Recharge can pay for their electricity usage as they would for a tank of petrol or diesel by using a contactless debit or credit card. You can also download the New Motion or SMOOV apps to enable fast payment. Neither option requires a subscription. The standard Recharge service costs 39p per kWh. 
Drivers can find their nearest Shell Recharge station using the Shell app, and Shell's chargers use electricity from 100% renewable sources.
Top 7 best hybrid and electric sports cars 2021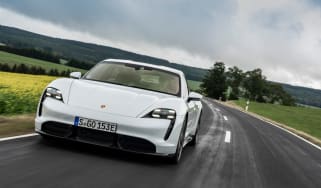 Top 7 best hybrid and electric sports cars 2021
Bringing thrills and performance with their powerful electric motors, these are the best electric and hybrid performance cars to buy in the UK in 2021
Are electric cars expensive to insure?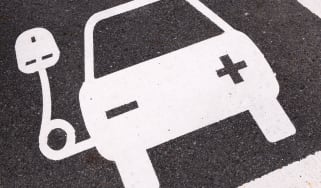 Are electric cars expensive to insure?
Everything you need to know about insuring an electric car, including how expensive it is and why
2021 Audi Q4 e-tron and Q4 e-tron Sportback: specs and prices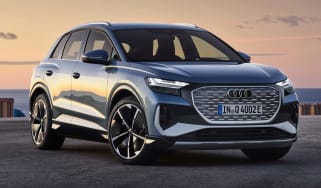 2021 Audi Q4 e-tron and Q4 e-tron Sportback: specs and prices
The pure-electric Audi Q4 e-tron and Q4 e-tron Sportback are on sale now, with prices starting from £40,750 for the regular SUV and £42,250 for the Sp…