Complete guide to the Shell Recharge charging network
Need to charge your electric car on the Shell Recharge charging network? Here's how it works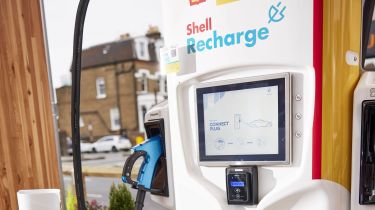 Shell Recharge is the name of Shell's electric-car rapid-charging service. At the time of writing, it's available at over 100 Shell fuel stations across the UK and is subscription-free. Rapid 50kW chargers are available at 65 forecourts and are compatible with most electric vehicles, allowing you to charge to 80% battery capacity in about 30 minutes. Ultra-rapid 150kW points are also being rolled out across the network, with 43 of those up and running as of July 2021.
In January 2022, Shell opened a new rapid-charging hub in Fulham, London (pictured below). This was created by completely refurbishing one of its existing stations, replacing all the petrol and diesel pumps with rapid chargers – the first time this has been done at any Shell site in the world.
In July 2021, Shell announced that in addition to installing chargers on its garage forecourts, it would be partnering with Waitrose to install up to 800 points across up to 100 supermarket locations in the UK by 2025. Each site is expected to have six 22kW ('fast') and two 50kW ('rapid') charging points, so customers can charge their vehicles while they shop.
The first such location opened in early 2022 and represents Shell Recharge's first move into 'destination charging', whereby customers charge their vehicle while it's parked at a location they're primarily visiting for another activity, such as shopping. Shell says its ambition is to grow the Recharge-branded network to a total of 5,000 charging points on forecourts and other locations by 2025.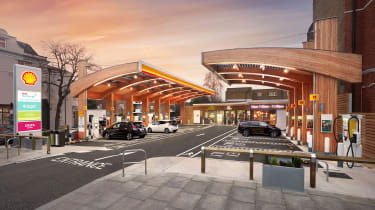 How Shell Recharge works and how much it costs
Users of Shell Recharge can pay for their electricity usage as they would for a tank of petrol or diesel by using a contactless debit or credit card. You can also download an app to enable fast payment. Neither option requires a subscription. As of April 2022, Shell's 7-22kW chargers are charged at 45p per kWh, its 50kW units at 55p per kWh and its 150kW points at 59p per kWh. Drivers can find their nearest station using the app, and Shell's chargers use electricity from 100% renewable sources.
Top 10 best seven-seater electric and hybrid cars 2022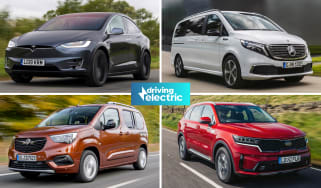 Top 10 best seven-seater electric and hybrid cars 2022
If the regular crop of electrified SUVs and family cars don't provide enough practicality for you, then take a closer look at the range of electric an…
Top 10 cheapest electric cars 2022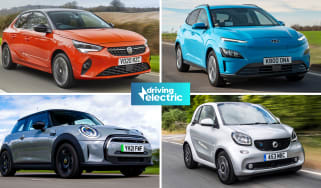 Top 10 cheapest electric cars 2022
Contrary to popular opinion, not all electric cars are expensive. Here are the cheapest ones available in the UK right now
New electric cars coming in 2022 and beyond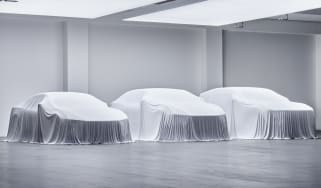 New electric cars coming in 2022 and beyond
With electric cars making up an ever-increasing proportion of sales, the industry is working flat out to launch new models – here's what's on the way …