New Vauxhall partnership aims to improve EV charger access
Owners of Vauxhall electric cars with a home wallbox will be encouraged to make them available for rent on the JustPark app, to help those without off-street parking switch to electric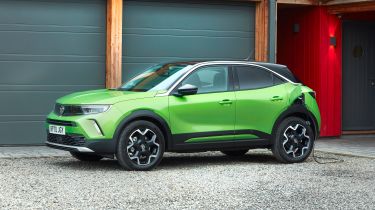 Vauxhall has begun a partnership with JustPark, whose community charging network JustCharge allows owners of home wallboxes to rent them out to other electric-car drivers using the company's app. The British brand will now encourage drivers of its electric cars who do own wallboxes to register them on JustPark, with the aim of improving charging-point access for those without off-street parking.
On JustPark, home-wallbox owners can set their own prices and times when the charger can be rented out, with electric-car drivers nearby able to book slots, activate the charging point and pay for their charging sessions, all on the app. 
Rather than presenting them as a last-resort solution when you're out and about and running low on juice, companies like JustPark and CoCharge are promoting the idea of drivers regularly using home wallboxes that are shared on their services as a method of community support – and as way of removing a major barrier to electric-car ownership in areas underserved by mainstream charging-point providers.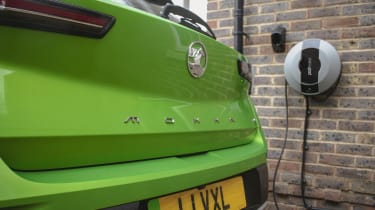 According to Vauxhall, approximately 40% of UK households don't have access to off-street parking where they could install a home wallbox. But with wallboxes sitting unused up to 90% of the time, the brand claims the number of publicly accessible chargers in the UK would double if just 5% of those with home charging points were to register them on apps like JustPark.
Owners can also generate additional revenue by listing their home charger on JustPark, which in turn can reduce the already-low running costs of an electric car. 
Vauxhall managing director Paul Willcox said of the new partnership: "We believe [this] will make a genuine difference to encouraging more British drivers to go electric sooner – with all the environmental, financial and driving experience benefits that comes with."
An electric version of the eighth-generation Vauxhall Astra, called the Astra-e, will be the next addition to the brand's growing range of zero-emissions models, which currently includes the Mokka-e crossover, Corsa-e hatchback, Combo-e Life MPV and Vivaro-e Life minibus. Vauxhall also produces several electric vans, ranging from the compact Combo-e Cargo to the larger Vivaro-e and Movano-e.
Vauxhall Frontera to arrive as Crossland EV replacement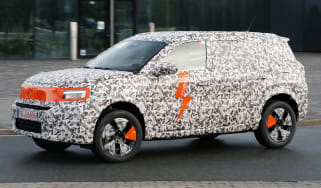 Vauxhall Frontera to arrive as Crossland EV replacement
Vauxhall Manta electric SUV previewed by new concept car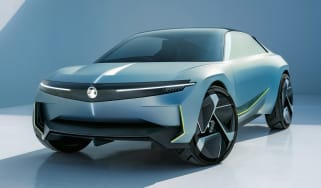 Vauxhall Manta electric SUV previewed by new concept car
New Fisker Ocean Sport washes up in the UK: £36k for a 288-mile range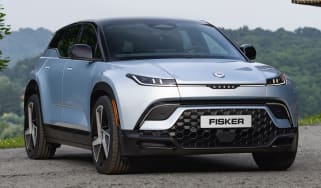 New Fisker Ocean Sport washes up in the UK: £36k for a 288-mile range
American EV startup Fisker has just launched its entry-level Ocean SUV in the UK, with a range of up to 288 miles
First contact: facelifted Kia EV6 will look even more like a UFO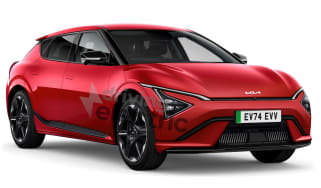 First contact: facelifted Kia EV6 will look even more like a UFO
Kia is readying an update for the EV6 crossover, which is set to include a new face and tech from the larger EV9
Big price cut: Electric Renault Megane prices slashed in time for Christmas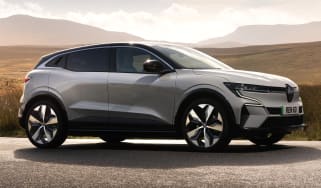 Big price cut: Electric Renault Megane prices slashed in time for Christmas
Renault Megane E-Tech gets a price drop of up to £3,500, bringing the starting price to just £34,495