Complete guide to the Liberty Charge network
Recent addition to the UK electric-car charging landscape includes 500 on-street points in London and Northamptonshire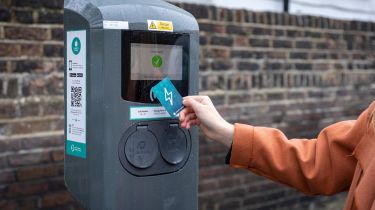 Liberty Charge is one of the most recent electric-car charging-point operators to join the UK market. Unlike some of the established big names, such as BP Pulse, InstaVolt and Osprey, it isn't focusing on rapid-charging points for quick top-ups near to main roads on motorways.
Instead – in similar fashion to Connected Kerb and Char.gy – it's partnering with local authorities to install slower on-street charging points in residential areas, making electric-car ownership easier for residents without off-street parking by allowing them to charge an electric car close to where they live overnight.
The company takes on the ownership and costs of running and maintaining the charging points, as well as the supporting electricity infrastructure that they depend on.
According to the company, there are currently about 5,700 on-street charge points across the UK, but only 1,000 of those are to be found outside London. Liberty Charge's rollout aims to help meet one of the Government's net zero goals of installing more than 120,000 electric-car charging points by 2025.
Liberty Charge launched as an operator in October 2021 and its initial rollout of 500 individual charging points includes the London boroughs of Croydon, Hammersmith & Fulham and Wandsworth, as well as West and North Northamptonshire Councils in the East Midlands. Drivers wishing to use Liberty Charge points can view currently active locations and sign up for account by heading to the company's map at dp.libertycharge.com/findCharger or downloading its smartphone app.
The company began by offering pay-as-you-go pricing only, with the rate for the majority of points set at 30p per kWh of energy used. In March 2022, it revamped its pricing in light of increases in the wholesale cost of electricity. As of 22 March, for a £5 monthly membership fee, users can charge for 38p/kWh, while the pay-as-you-go rate for non-members is 43p/kWh, plus a £1.50 connection fee for each charge.
First contact: facelifted Kia EV6 will look even more like a UFO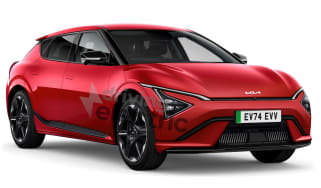 First contact: facelifted Kia EV6 will look even more like a UFO
Kia is readying an update for the EV6 crossover, which is set to include a new face and tech from the larger EV9
New Fisker Ocean Sport washes up in the UK: £36k for a 288-mile range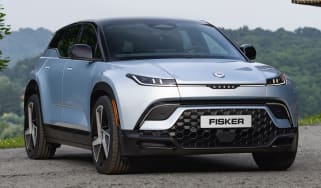 New Fisker Ocean Sport washes up in the UK: £36k for a 288-mile range
American EV startup Fisker has just launched its entry-level Ocean SUV in the UK, with a range of up to 288 miles
New Vauxhall Vivaro Electric is cheaper, yet has more range and tech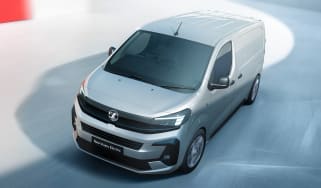 New Vauxhall Vivaro Electric is cheaper, yet has more range and tech
Vauxhall has given its Vivaro Electric panel van a mid-life refresh with a new face and some of the latest tech